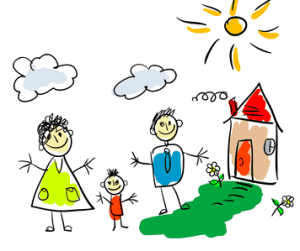 Looking for some Free weekend activities to do with your kids? Coupons Are Great has compiled a big list of free activities nationwide this Earth Day weekend.
Bass Pro Shops: Saturday April 21st and Sunday April 22nd from noon until 4:00 pm
Free Kids' Challenge Weekend. Enjoy crafts, challenges, and the prize wheel!
Disney Store: Sunday April 22nd
Free reusable shopping bag when you bring in 5 plastic shopping bags to be recycled.
Earth Day Freebies: Sunday April 22nd
See the post for even more events and freebies related to Earth Day.

Guitar Center: Saturday April 21st from 10:00 am until 11:00 am
Free Recording Workshop – Working with: Compression – EQ – Reverb – Guitar Amp and Pedal Software
Jo-Ann's: Sunday April 22nd
Free tote bag to the first 50 customers on Earth Day.
Kidtoons Films: Various times throughout the weekend
Watch Peppa Pig – a family friendly movie with a family friendly price! This is great for your child's first movie experience.
Lakeshore Learning: Saturday April 21st from 11:00 am until 3:00 pm
Create a free little gardener apron with an Earth Day theme.
Lowes Build and Grow: There is nothing planned this weekend.
Register for future projects. The Lowes near me is always booked and we have missed great crafts by not planning ahead.
Michaels: Saturday April 21st from 1:00 until 3:00 pm
Have fun with body paint. Free. Ages 3 and Up
Michaels: Sunday April 22nd from 1:00 until 3:00 pm
Decorate a free Earth Day tote bag.
National Parks: Saturday April 21st through Sunday April 29th
Receive free entrance to any of the almost 400 national parks during this week.
Origins: Sunday April 22nd, while supplies last
Take in your current skincare product (full OR empty!) to Origins and receive a FREE full size Checks and Balances cleanser or A Perfect World Cleanser. Print the form to take with you!
Pottery Barn Kids: Saturday April 21st and Sunday April 22nd
Receive a free packet of sunflower seeds to help celebrate Earth Day.
Target: Sunday April 22nd, while supplies last
Free reusable bag on Earth Day. Bags to be given away near the guest service desk.
This post may contain affiliate links. Please read my disclosure policy here
The following two tabs change content below.
MidgetMomma
Stay-at-home mom of 3 turned work at home mom living in the Poconos, Lauren is a self admitting coffee addict, coupon loving lady who loves helping others and teaching others to save money. Lauren loves a good deal on quality products and finding ways to save money so she can do the things she loves. Lauren believes the challenges in life are what make us who we are and we should love and embrace ourselves and take time to help others. When not blogging Lauren loves to shop (with coupons and deals of course), travel, hang out with family and enjoy great food.
Latest posts by MidgetMomma (see all)