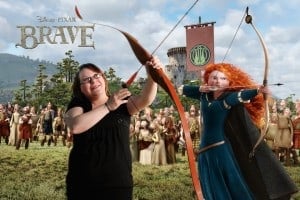 Wow! This is AWESOME!! a FREE Photo to Coloring Page Creator!!  You can turn any photo into a coloring page!! This would be a fun activity for this kids this summer or to make a personalized Christmas present for family members! It is super easy to connect it with your facebook page and use photos you already have on your facebook page!! I turned the picture from me in San Francisco in to a coloring page!!!
This post may contain affiliate links. Please read my disclosure policy here
The following two tabs change content below.
MidgetMomma
Stay-at-home mom of 3 turned work at home mom living in the Poconos, Lauren is a self admitting coffee addict, coupon loving lady who loves helping others and teaching others to save money. Lauren loves a good deal on quality products and finding ways to save money so she can do the things she loves. Lauren believes the challenges in life are what make us who we are and we should love and embrace ourselves and take time to help others. When not blogging Lauren loves to shop (with coupons and deals of course), travel, hang out with family and enjoy great food.
Latest posts by MidgetMomma (see all)