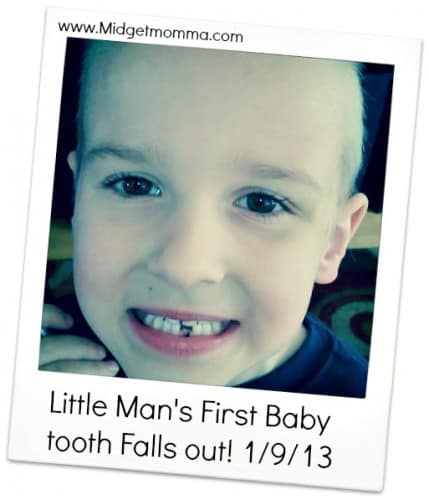 Today is an exciting day in our house! My 5 year old son woke up this morning with a big tooth coming in behind one of his baby teeth that was loose (Which the big tooth was not there last night when he brushed his teeth!) It was super wiggly and then i posted to facebook for how to remove the little tooth since the big one was coming in behind it and with in a few minutes my son came up to me and said "Look Mommy, I ripped out my baby tooth. Now the tooth fairy can come tonight" With a HUGE Smile on his face!!!
Now it is time for the tooth fairy to find a gold $1 coin!!
What does the tooth fairy bring your kids?
Tweet
This post may contain affiliate links, please read our disclosure policy here