Now that my daughter is almost 3 years old I wanted to start giving her little educational thing to do through out the day. My friend shared the idea of sensory boxes. They are to help your child with their fine motor practice, language development, improve focus and concentration, play based learning and they are fun! One big ingredient to these boxes are colored rice. It has a great texture and the color makes it fun. When I was mixing my colors for my rainbow box I started with lighter colors and colors that were alike so I didn't have to wash my bag out as much. You can also use this as a great tool of color mixing. My daughter loved seeing the red and blue dye turn the rice purple. If you don't want your rice to have a vinegar smell you can add you favorite essential oils. I used my lavender oil to add a little calm to my rice. These easy to follow steps will help you with How To Color Rice for your sensory boxes.
How To Color Rice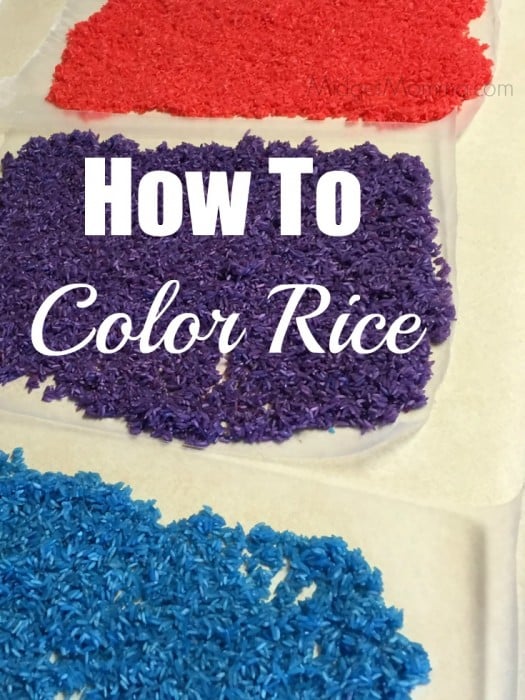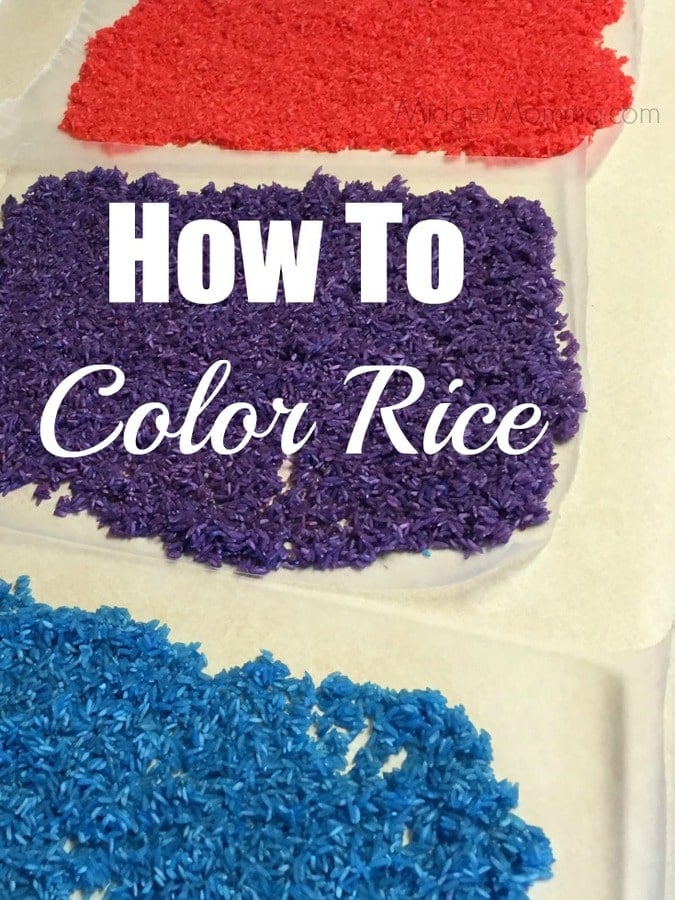 How To Color Rice Supplies
5 Cup of white rice per color
Liquid or gel food coloring
1 tablespoon of vinegar per color
Essential oil of your choose
Ziplock bag
Wax paper
How To Color Rice Directions
Pour you rice into your ziplock bag. Top the rice with the vinegar, a drop of your oil, as much color as you would like. Close your bag and  let your kid shake the bag until all the rice is colored. Lay out a sheet of wax paper and pour your rice on top of the paper. Repeat with any other color rice you would like. Let your rice dry for 5-6 hours, stir occasionally.
This post may contain affiliate links. Please read my disclosure policy here