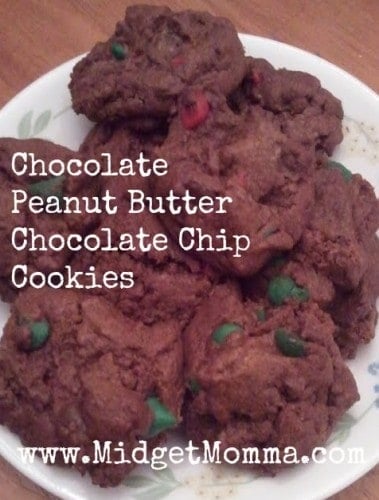 These are so easy and super yummy! I was able to find the cookie mix and morsels on clearance from the holidays but the regular morsels will do perfect too!
Ingredients:
1 box Pillsbury Chocolate peppermint cookie mix
1 cup peanut butter
1/2 cup butter softened
1 egg
2/3 a bag of nestle semisweet chocolate morsels
Directions:
Take chocolate cookie mix out of box, discard the peppermint crumbles packet
in large mixing bowl mix cookie mix, butter, and egg in bowl till well mixed
add in peanut butter and mix well
add in chocolate morsels and mix
Spoon 1 inch balls on to an ungreased cookie sheet
bake at 350 for 8-10 minutes DO NOT OVER BAKE!
Enjoy!