Crockpot Stuffed Cabbage Rolls
This is one of my kids favorite meals and it is quick and easy to do and you can make it in the morning and let it go all day and have it ready to go at dinner time. We serve it with bread and a salad.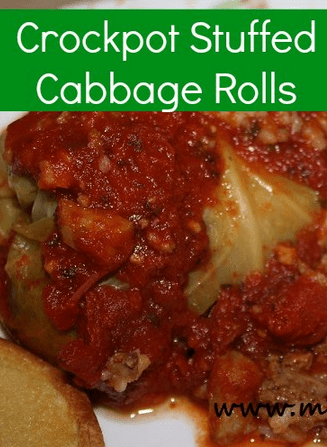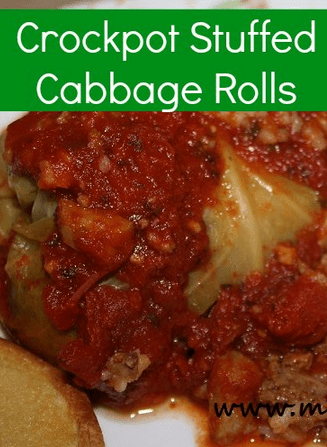 Crockpot Stuffed Cabbage Rolls Ingredients: 
1 pound ground beef
1 1/2 cups rice (brown or white) cooked
1 head of cabbage
2 squash or zucchini (chopped into bite sized pieces)
1 jar tomato sauce
1 can diced tomatoes
1 onion diced
Crockpot Stuffed Cabbage Rolls Directions:
Remove cabbage leave off head of cabbage
Add water to a pot and boil water, when water is boiling add in cabbage leaves.
Boil cabbage leaves until they are flimsy and remove from water
While cabbage is boiling, cook 1 1/2 up of rice (boil 3 cups of water, once boiling add in rice and let boil then put heat onto low and cover and simmer till rice is cooked.)
In a large bowl, mix chopped zuchinni, diced onion, cooked rice, ground beef,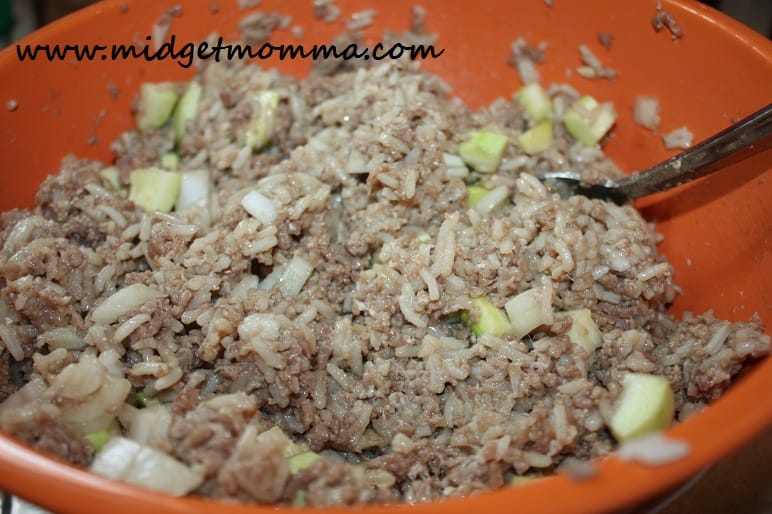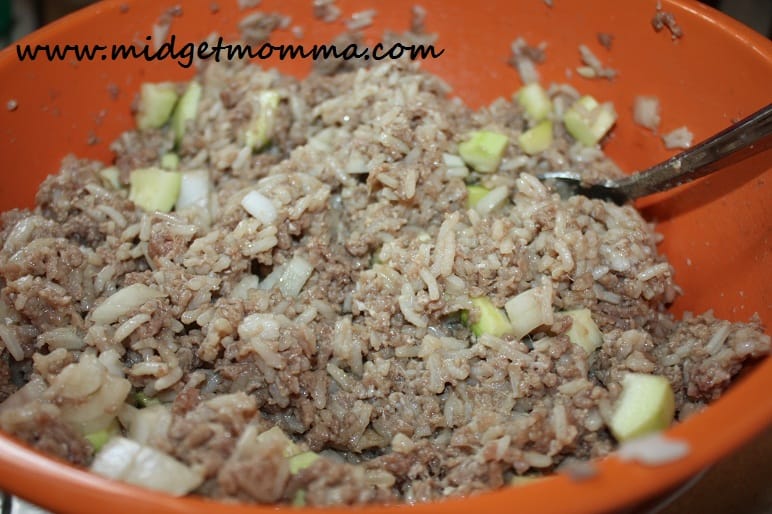 spray non stick cooking spray on the bottom of the crock pot
Pour a small amount of sauce on the bottom of the crock pot, just enough to cover the bottom.
Fill the cabbage leaves with the mixture and wrap them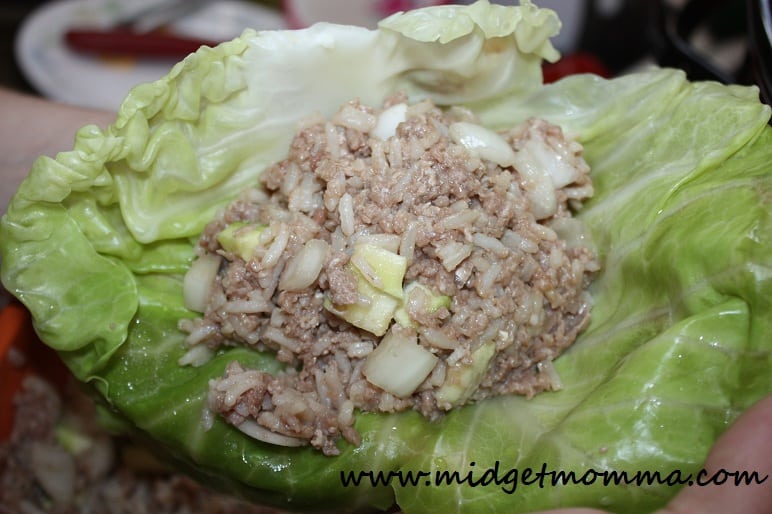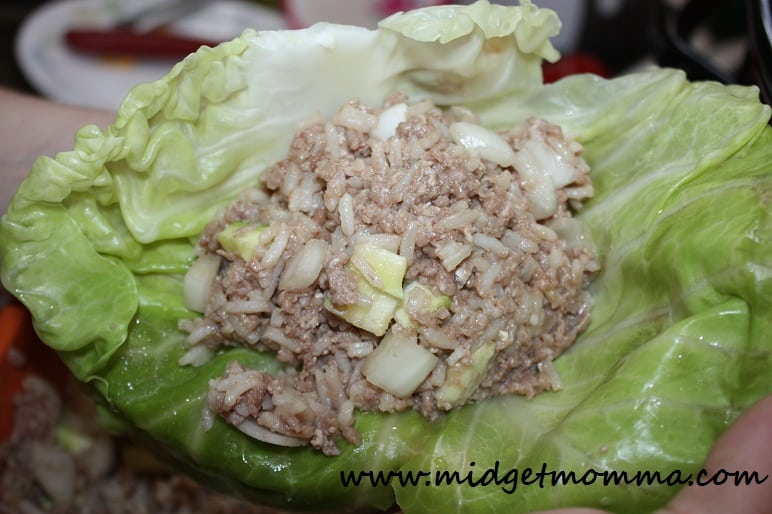 Place cabbage rolls into crock pot one at a time as you make them and stack them on top of each other
Pour rest of sauce on top and add can of diced tomatoes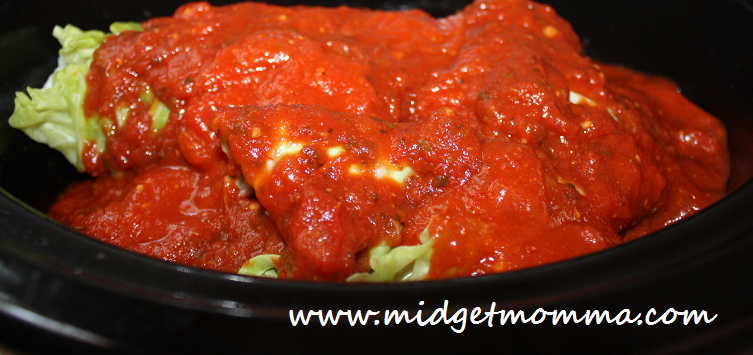 Cook on high for 4-6 hours
Let cool for about 10 minutes, eat and enjoy!
[amd-zlrecipe-recipe:72]