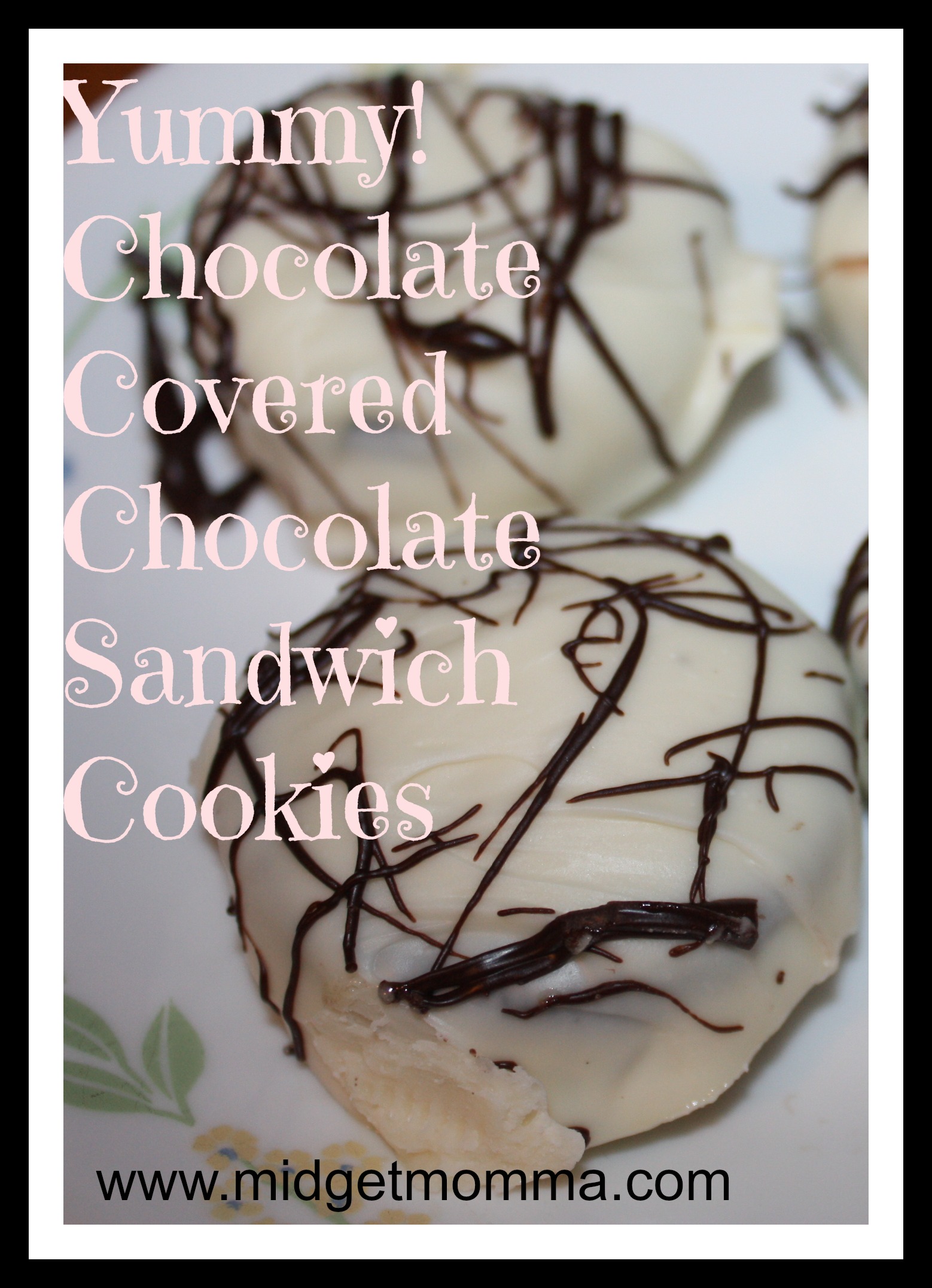 Don't forget to follow me on Pinterest so you don't miss any of my recipes 🙂 And Pin this one so you don't lose it  🙂
While you maybe wondering why i didn't call these Yummy! Chocolate Covered Oreos but that is because I didn't use oreos. I have made these before with oreos and I wanted to see how well a store brand cookie held up and I was happy to see that they did just fine. So when making these you can skip the $4 a pack Oreos and just grab the $2 bag of store brand cookies:)
Theses are super easy to make and they taste AMAZING!
Ingredients: 
1 package chocolate sandwich cookies
1 Package of melting white chocolate chocolates
1/2 package of chocolate melting chocolate
Nonstick Spray
Directions:
get a baking sheet and line with parchment paper
spray paper with non stick spray
Spray a glass bowl with nonstick spray and add white melting chocolates
melt white chocolate – do it in 30 second increments in the microwave to make sure you don't burn it
put 1 cookie in at a time and cover with chocolate then place on baking pan
Once all the cookies are covered melt the chocolate melting chocolates the same way as before in a new bowl
take a spoon and take and drizzle chocolate on top of cookies
let sit for 30 minutes in the fridge to cool and have chocolate harden
Enjoy!!