The Daily Deal Site Vente Privee is giving away a $1000 shopping Spree! And it is super easy to enter just click the picture above!
Vente Privee and American Express have teamed up to bring and exclusive giveaway of a $1000 shopping spree for American Express Card holders! Vente Privee is a new Daily Deal site that is FREE to sign up for and you get perks like FREE shipping just because you are an American Express Card holder!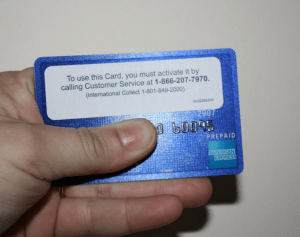 Not an American Express Card holder? No worries sign up for the FREE Prepaid American Express Card (no fees and 100% FREE) and you get the same perks as any other American Express card holder! I got my FREE Prepaid American Express card a few months ago and I love being able to use it for the online freebies that ask for a credit card for verification 🙂
Join the newsletter
Subscribe to get our latest content by email.
This post may contain affiliate links. Please read my disclosure policy here