I hear criticism often for my parenting choice of putting my kids first. I know I opened myself up for it by writing the post however I never expected some of the assumptions that came from writing that post last year but I have realized that when people hear "you put your kids first" they automatically assume you are raising spoiled brats and that you kiss your kids ass and jump at every need. My kids can tell you that is far from the truth!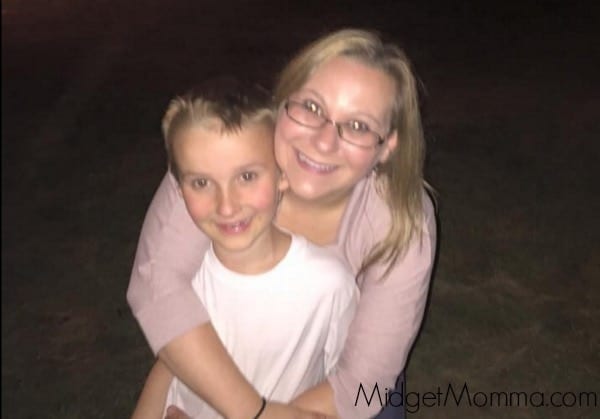 Putting my kids first means:
If I make dinner I serve the kids their plates first before Tom and I.
When planning meals I ask their opinions, doesn't mean they get what they want but I take their opinions into consideration.
If the kids want to read with me or play a board game with me and Tom and I had plans to watch a show, we push our show back and play the game or read with them.
If we are at an amusement park and the kids want to go on a ride we go on the one they want to first. If the kids need new shoes then we get them their shoes before our own.
If it comes to having a date night that was planned and a school event comes up we go to the school event.
If the kids want to try a new activity we do what we have to do to make it work out.
I make sure that work events are picked with them in mind. It means that if a trip will interfere with a birthday or an important life event for them then other plans are made. It means that I make sure they are taken care of the same way I would do it. At times it means picking out their clothing or prepping meals before I leave so they have the pancakes they like for breakfast.
Their safety comes first, I spend the extra money on the car seats that I feel comfortable with vs buying a cheaper one. Which has meant at times that I have skipped getting my hair done or a new shirt that I wanted.
And of course there are other things as well…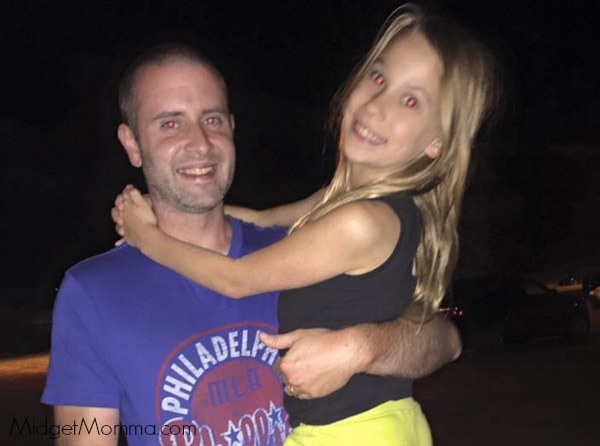 Putting my kids first teaches them:
Teaching them compassion – They see me putting their needs before mine, they see me making sacrifices for them. In turn when they see someone in need they reach out and help them. They give things to those in need with out thinking twice about it and don't ask for me to replace it. If they see someone who is hungry they have often volunteered to skip their dessert when out to help someone else have a meal.
Teaching them love –  They love people in general, they give people the benefit of the doubt and find out the truth before making a judgement call to the best of their ability.
Teaches them to put others before themselves –  Instead of seeing me putting myself and my wants before theirs they see me putting what they want and need first. Be it making dinner where I give them their plates before my own, or me recording a show because they want to snuggle and watch a movie with me. In turn they many times will see the time and offer to watch what they want later so I can watch my show. Or they will offer to help with something that they see me doing so we can do something together. They offer a helping hand to people often, they will let a mom with younger kids use the bathroom first when we are out and wait so the mom has an easier time.
Teaches them responsibility – Putting them first doesn't mean they are not responsible for their actions. It teaches them that they have to do their part when it comes to chores so Tom and I don't have to do it so we can spend the time with them.
Teaches them to enjoy life and learn – By making it so they can try new things and they can explore the world that is out there and different activities we are teaching them that you can never have enough learning. That there is no end to finding things you enjoy doing and that giving things a try just once is important.
Teaches them to be responsible – We do not keep things from them. The older 2 are old enough now that we have talks about the importance of wisely spending your money and how everyone has a budget. If they want something and we can afford it or it is in the budget they know the chances are high of them getting it. However they also know that if we tell them something is not in the budget or even no just because we don't think it is a good fit they do not argue, they do not fight. They want to work with us to come up with a solution so they get it. My oldest even went to the point of working for me around the house for minimum wage to earn the money she needed to buy an iPod (which she was VERY close to having enough but I found a great deal and we got it for her for Christmas).
Teaches them joy – They know the feeling of what it is like to have someone do nice things for them and in turn they pass on that joy to other people. They want other people to know that feeling of joy.
They put Tom and I First – They see us putting them first and when it comes time to holiday shopping or birthday shopping they want to sacrifice things so that they can make Tom and I smile. They have offered at times to give up the gifts for each other in order to buy something big for Tom or I. If they see one of us needing to get a project done or work done they will offer to help even when they could be playing with toys, running around outside or having some video game time.
Teaching them team work – No one has to put their self first if others are already doing it for them in the house. The kids as they get older are starting to say things like "I wanted to watch a movie, but dad your football game is on so I will watch my movie later" or "Mom we played a bored game last night and even though I want to play one now with you I will play so you can get your work done".
Learning Relationships – When you get married you do things for the other person because you love them. They are seeing and learning that a relationship works better when you are not making yourself the center of it, but caring for other people.
They know the joy of helping others – They have learned from us doing things for them to do things for others. In turn they have learned that helping other people even if you do not want to at that exact moment that it makes you feel warm inside and that the joy someone else gets to feel is important.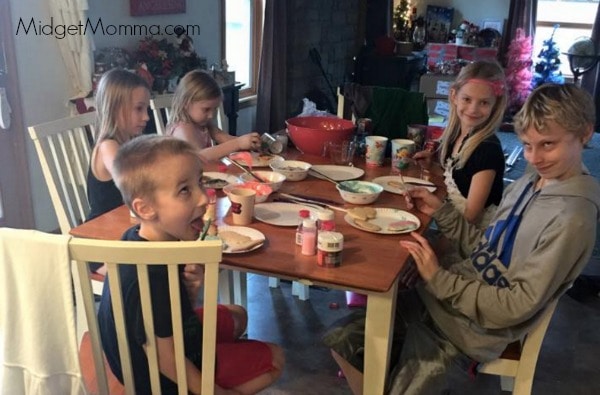 They put their friends first – A close family friend had an emergancy over Christmas break and her kids needed to come stay with us. My kids shared their rooms, the house, their toys (even their new ones) and all of our holiday traditions with them. They welcomed them into our home and were selfless in all of their actions for the whole time that they were here. Not a single complaint, groan nothing. They did what they have seen Tom and I do for them. Help and put someone else's needs above their own because it was the right thing to do.
Being grateful – They see how others they know are not put first in their households. Especially now that they are in school and they see the difference and the know the difference.
Being Thankful – They are thankful for the things that they have and the things that they do. They make it known that they are thankful for the things that Tom and I do for them.
To Trust – They trust that we are going to do everything that we can to ensure their safety. That we are going to do everything that we can to make sure their needs are met, even if it means we have to make sacrifices to make it happen.
I mentioned before that when I make a meal I serve them first, the kids have made meals at times and they serve everyone else before themselves.
For me putting my kids before myself and before Tom has nothing to do with spoiling them. We are teaching them to look at the world around them, see what they can do for others and we are leading by example. I can tell them that they should be kind, generous, loving ect ect ect. But if I as their mom are not showing that to them then they can not learn. If I show them that they are last on my list and that I put Tom and myself before them, then I am teaching them to put themselves before others.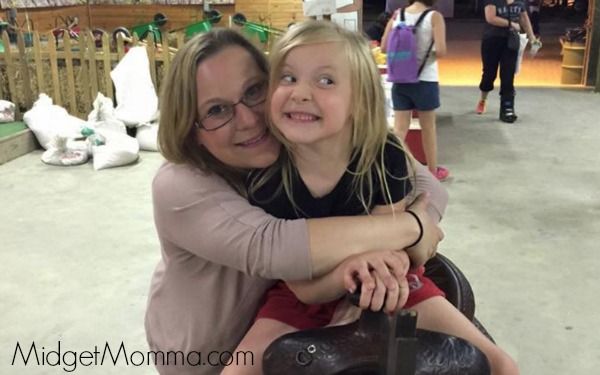 Yes at times we do have to put ourselves "first" because a happy mom is a better mom, but even then the kids are first too because we know that their happiness and wellbeing is based on what we as parents do for them. We want to be the best mom FOR our kids, to give them the best, to teach them, to have them grow up so they are not little jerks walking around society. But in general and for the most part, Tom and I put the kids before ourselves.It doesn't mean we ignore ourselves or each other.
Tom has shared parts of his childhood with me, his parents put him and his brother last. It was what they wanted, when they wanted it. The kids feelings didn't matter and sometimes their needs didn't either. If plans were made and then his mom wanted to change them she did, she put her own needs and wants above her kids needs.
When Tom and I got married it was hard for him to let people do nice things for him, he told me often that I was "to nice to people" and that "I help people to much" and he acted in a way that was putting himself before anyone else at times, just like his parents did. He will tell you that his mom putting him last after herself and her boyfriends made him not care about other people. That learning to put someone else above yourself and doing things for them is a better feeling then what he had growing up.
We want our children to love others, and to be kind. We want them to work hard and to grow up knowing that the world does not revolve around them. So far in this parenting journey this is one thing that I can not beat myself up about. Which as moms we all tend to nit pick ourselves and if we are doing things right. But when I hear the kids come home and say things like "Mom I didn't have snack today because the boy who sits next to me didn't have lunch money so I shared my lunch and snack with him so he had a meal but it meant I didn't have a snack" or "Look there is a toys for tots box, lets get a few things to put in it" I know that putting them first is one thing that I am doing right as a Mom!