I am that mom that will take her kids places and have fun with out worrying if I have another adult with me. I am known for taking the kids to the movies or out to eat for just having a mommy and me date with my kids. I love the one on one time with them individually and the time with them as a group.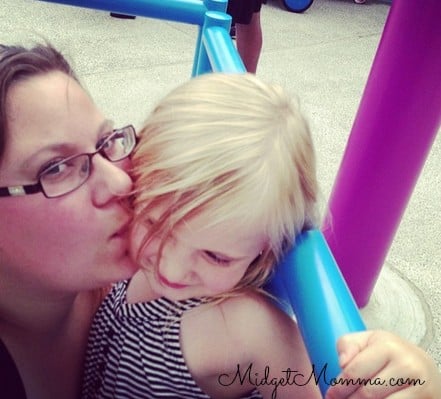 Hanging out with my kids is my escape from having to be an adult, I can laugh, joke around and just have fun with them. There really is not much that helps the stress more then running around and just having fun with my kids. I know it sounds stressful to some to take a bunch of kids somewhere, especially a public place that can get busy but it is that time with my kids that I enjoy the most.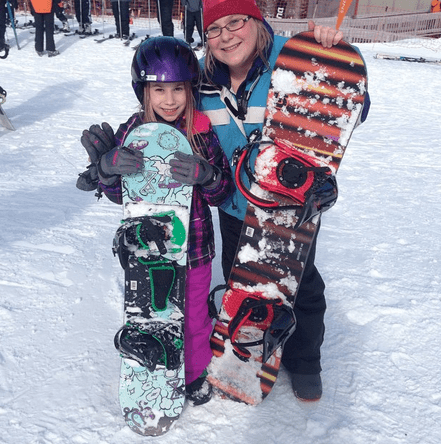 I have friends who think I have lost my mind at times when I take my kids on a trip with just the 4 of us and Tom stays home, but Tom knows that time with them is important to me and that time with them helps me be a better mom and a better person because it lets me just have fun and not have to worry about the stresses of life for that time.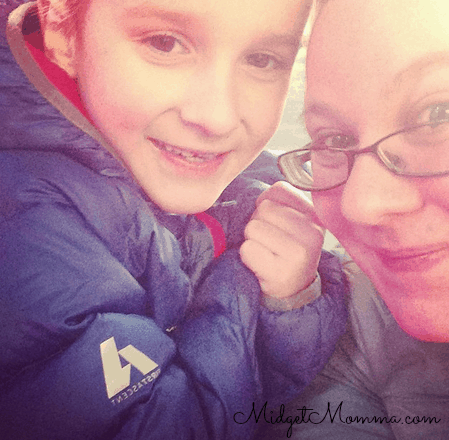 It started when McKenzie was very young and Tom was active duty Air Force. I was a stay at home mom, finding things to do with her instead of sitting at home was important to me, because I NEEDED to get out of the house. Being at home all the time was something that stressed me out. I tried many different things to help my stress when I felt overwhelmed, going to the gym, girls nights out, warm baths and many other things but they were not things that I could do all the time since Tom was working long hours. Then I started taking McKenzie out to places just to have fun, and realized that I could relieve my stress by just hanging out with her and doing something fun and at the same time bond and make memories with her. There were times that i needed a "moms night out", for my sanity but there were also many times that I could kick the stress that was eating me by just going out on a mommy and kiddo date.
One of our favorite places to go was Chuck E. Cheese's. During the day the local one was the perfect place to go, there were not very many people, she could explore and have fun and many times they have coupons that made it fit our budget for her and I to take a trip there.
One of our favorite things was the photo "ride", McKenzie would ride that one ride multiple times while we were there. Many times she would want me to join in and was always excited to see the photo that would print out. We have so many of those photos taped in McKenzies's baby book.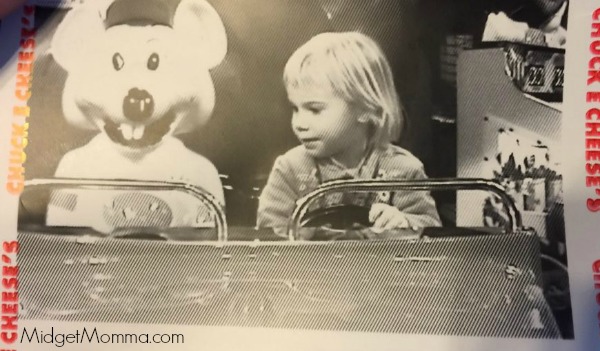 Of course many of the photos we are looking at different places, our eyes are closed or they are just plain ol' silly, but that is just how our times were when McKenzie and I would go.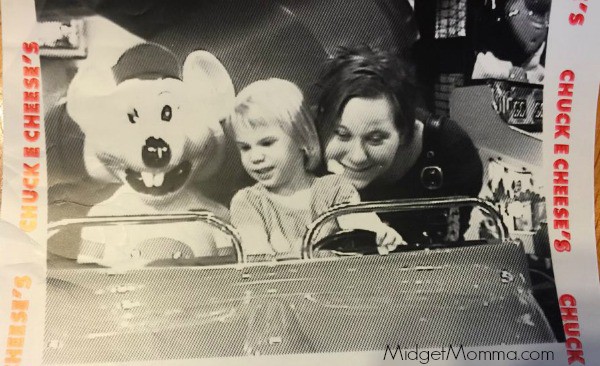 I continued doing things like this after each kiddo was born and just adapted how we did things when one of them was an infant and they all came with me. I had my stroller, my infant carrier and brought along what the youngest one would need and we would still have fun together. Now they are all older and our conversations are different, the activities they like to do when we go places are different but that doesn't take away the fact that a fun few hours with them can really turn a bad week around for me.
They all seem to still enjoy our trips, planned or spontaneous, somewhere special or just a trip to Target where we grab a few bags of popcorn and have some great conversation before doing our shopping.
If you are looking for a place to have a mommy kiddo date, and have not been to Chuck E. Cheese's in a while you might not know that they have changed up their pizza! I have not tried it yet, but it sure does look yummy! They have a new new thin + crispy pepperoni recipe for their Pizza. That would make Logan happy, he is my pepperoni loving kiddo 🙂

Enter to win a Chuck E Cheese Prize Pack:
Prize:
Chuck E. Cheese's guest pass (good for 1 large pizza, 4 fountain drinks and 30 tokens)
How to Enter:
Leave a separate comment for each entry.
Mandatory Entries:
Sign up for my daily newsletter so you never miss anything
Extra Entries:
Share this post on your Social Channels  – 1 entry
Follow me on Pinterest – 1 entry
Follow me on YouTube – 1 entry
Follow MidgetMomma on Twitter  – 1 entry
Follow Me on Instagram – 1 entry
Repin this pin – 1 entry
Follow me on Periscope – 1 entry
RePin any of my recipes here  – 1 entry per pin
Follow Tom on Instagram – 1 entry
Follow Tom on Periscope – 1 entry
Follow Tom on Twitter – 1 entry
Tweet- I want to #Win @ChuckECheese Prize Pack from @MidgetMomma & @MrMidgetMomma https://www.midgetmomma.com/?p=143059
Follow MidgetMomma on Facebook– 1 entry
Giveaway Rules:
No purchase necessary to enter, leave a separate comment for each entry method. This giveaway is not associated with any of the entry methods. This giveaway will run till 11:59 PM EST January 31, 2016. The winner(s) will be picked using And the winner is (a random winner picker) and will be announced in a new blog post. Giveaway is open to US residents who are 18 years or older. By entering this giveaway you are giving consent to be added to the MidgetMomma daily newsletter. Winner will be contacted and have 48 hours to reply to contact e-mail or the prize is forfeited.  Open to US only. Sponsored by Chuck E. Cheese's
This is a sponsored conversation written by me on behalf of Chuck E. Cheese. The opinions and text are all mine.