We all know that I love Britax and I am SUPER excited about the announcement they made about their new stroller!! The new 2017 Britax B-Ready Stroller will be coming out in September 2016!! So we only have a few weeks until it is out!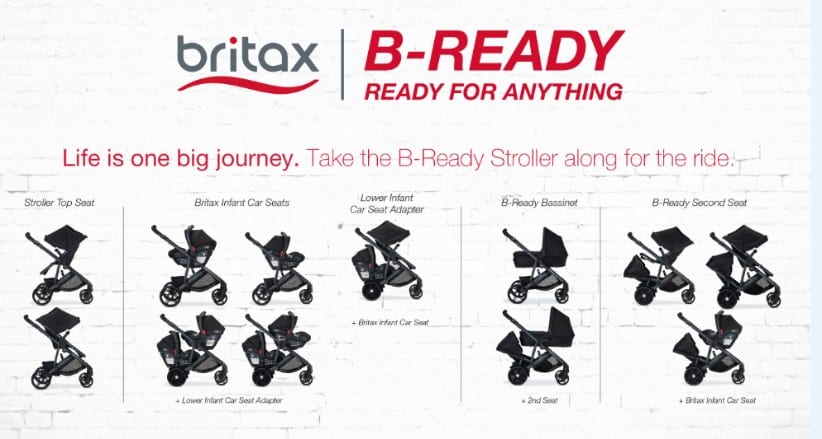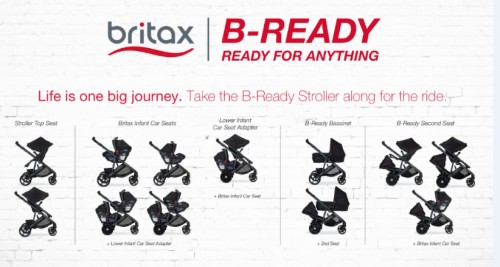 Check out the awesomeness that this stroller has! Tom thinks I have a stroller love problem (ok so maybe I do) But I just can not control my excitement about fun strollers that will make life as a mom easier!
The stroller offers 12 seating options for infants and toddlers – YES 12!!!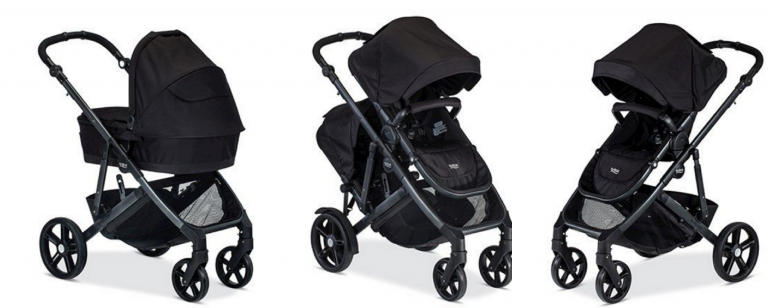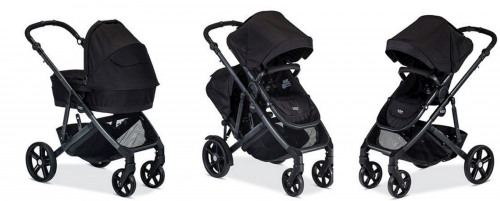 Plus it has a large variety of accessories to create a smart solution for navigating family life. The 2017 Britax B-Ready Stroller offers a sleek design and on-the-go adaptability to virtually any scenario, helping families go and grow together.
The Britax integrated Click & Go Adaptor System allows for a quick connection with any Britax infant car seat or bassinet. A reversible top seat is included with the stroller frame and accessories are sold separately for additional seating including:
Bassinet for the sleeping newborn
Lower second seat for the growing family
Lower infant car seat adaptor for the newest addition
Britax B-Safe 35 Elite and B-Safe 35 infant car seats for the curious baby
Additional functional updates include:
Foam-filled rubber tires and suspension system
Four-position recline and adjustable footrest
Padded, adjustable stroller handle to provide the best fit for all heights
Expandable under-seat, extra-large storage basket with a front access panel, making it accessible from all sides
Oversized canopy offering UPF 50+ sun protection
Linked parking brake with red and green indicators locks both rear wheels with a single step to provide extra safety on-the-go
Puncture-free tires
Easy compact fold with two stroller seats attached