I can not believe I am actually posting this for the world to see, because seriously it is AWFUL, This was before I did the redo of my office and put my stockpile shelves in there and took out the desk with the printer, however the coupon mess that you see is still no where near being under control and the desk you see with all the coupons now has the coupons AND the printer.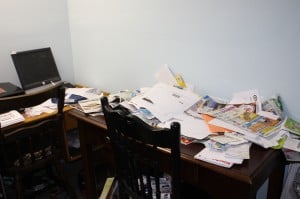 As you can see I have this HUGE tub full of coupons that I NEED to just sit down for like 4 hours and sort through….awful I know!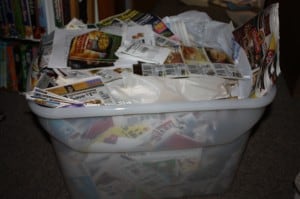 As you can tell I am in need of some Office Furniture to help reorganize this mess of coupons that has over taken my office! I did find one that would be perfect and I would be able to have all my coupons, printer paper and printer all nice and organized!
This post may contain affiliate links. Please read my disclosure policy here