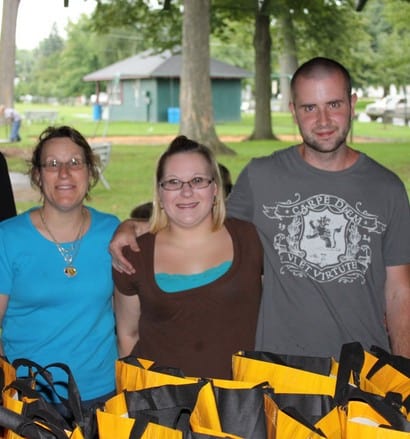 (That is my mom, tom and I)
Three years ago we did an event called The Backpack Party as a way to help the local community who was in need of school supplies be able to start the school year off the right way. Tom was unemployed at the time but it was a calling that I had in me to do it. We over came a huge obstacles of getting supplies needed, and of a hurricane, which we were blessed that due to the generosity of many we were able to have the supplies we needed and the rain literally started falling as we were getting in to our cars as the event ended.
Now that we are back in the local area that calling is calling my name again and so we will be holding the 2nd Backpack Party to help those in the local area have the school supplies they need. Last time we were able to help over 300 kids have the school supplies they needed!!!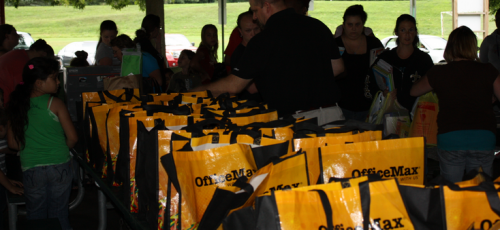 If you are a brand who would like to partake in the event and be a sponsor to help us with the supplies needed please email [email protected]
Items that we are in need of :
Pencils
reusable shopping bags
crayons
markers
pens
notebooks
folders
erasers
rulers
If you know someone in the local Monroe County Area that could benefit from this event please pass the information along to them! There is no RSVP required, just tell them to come.
Date: August 16, 2014
Time: 2pm- 4pm
Where: East Stroudsburg United Methodist Church
If you would like to donate I have set up a GoFundMe account  here to raise donations for those who would like to donate and help us reach our goal of helping the kids in our area have the school supplies they need. Even just $1 is much appreciated.