One time of the year we all tend to spend BIG. The Holidays! We have lists of people to buy gifts for and so that can get very costly, you will be able to save a lot more then $100 a year with these holiday money savings tips! But for the sake of the post I am including it in the 31 Ways to Save $100 or more Per Year series 🙂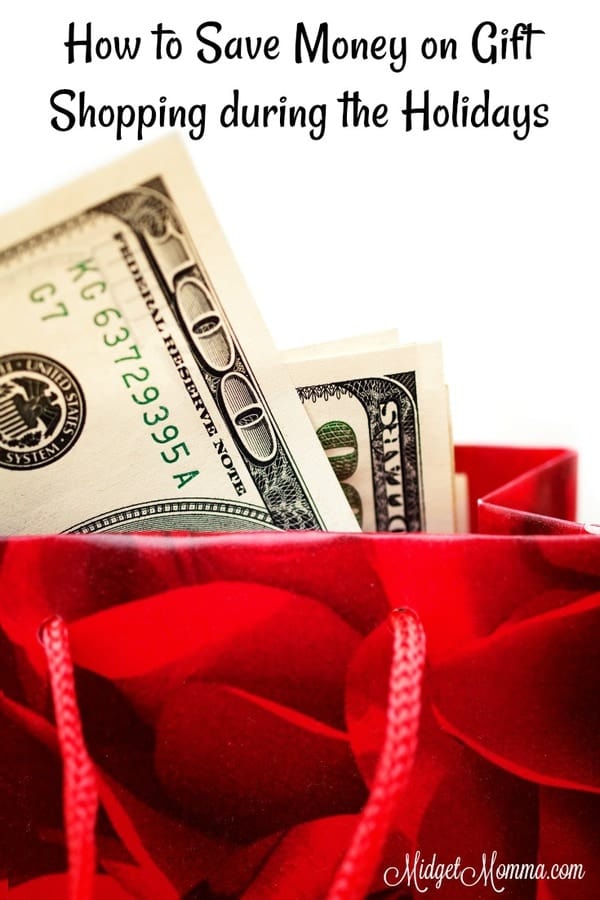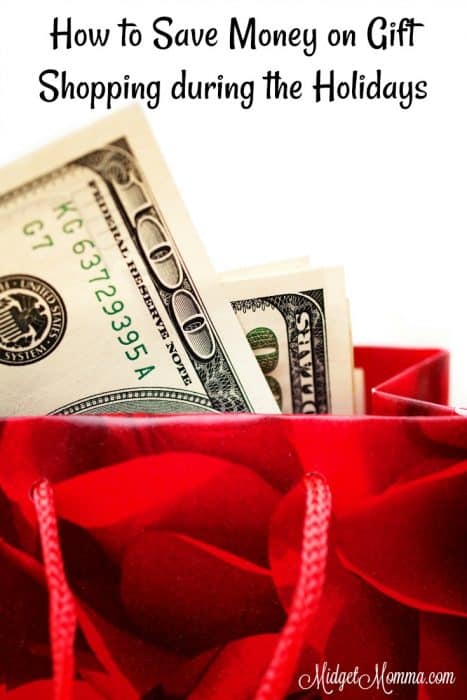 The holiday's means a lot of shopping needs to be done from gifts, to household needs to food and it can get very expensive so savings money where you can and getting great deals on the things that you want and need it very helpful to sticking to your budget. Here are some ways that you can save money when shopping this holiday season.
How to Save Money on Gift Shopping during the Holidays
Determine your budget early-Our Christmas budget is figured out in the beginning of January, (just in time for the target toy clearance in January). All year long I know how much I am going to have to spend on Christmas and we are able to put money away for Christmas shopping. If I do not spend the amount that month shopping for presents then it gets added to the savings for Christmas for when I do find a great deal. This also helped us with Christmas this year because of moving and hubby being unemployed right now we had the money saved up to finish what I had not gotten through out the year.
Save Money While Shopping Online– Follow me on facebook and join the group to see when ever the HOT Deals are posted.
Homemade gifts– The kids and I make Christmas cookies each year and put them in to nice Christmas tins or cookie Jars(depending on what I find the year before on sale after Christmas) not only is this a budget friendly gift it can also easily be personalized since you are making the cookies yourself.
Stick to your budget–  No matter how big or small your budget is the most important thing is to stick to your budget.
Use a Prepaid American Express Card for your budget, this way you will not be tempted to over spend.
Stay on top of your grocery deals– while the majority of us are focusing on the deals we need on gifts it is important to make sure that you do not stop sticking to your grocery budget because you will end up spending more money on your groceries then you normally do.
Everyday for the month of October we are sharing a different way to save money. Each of these ways can help you save over $100 each per year! See the rest of the 31 Ways to Save $100 or More Per Year posts here. Using these ways to, you can save $100 in 31 different ways and you have a savings of $3100.00 in a year (if not more!)!