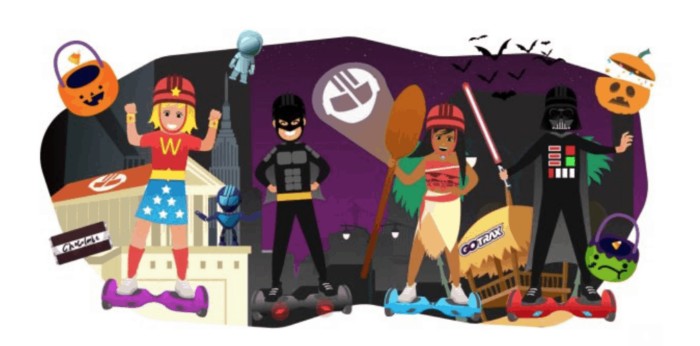 As you are getting your last minute Halloween prep done I have an awesome way for you to make those Halloween costumes even more AWESOME! Add a Hooverboard!
Seriously, you have to check out these awesome DIY costumes!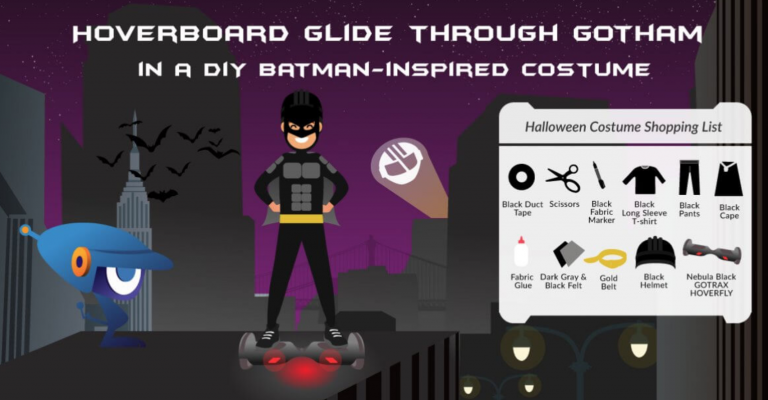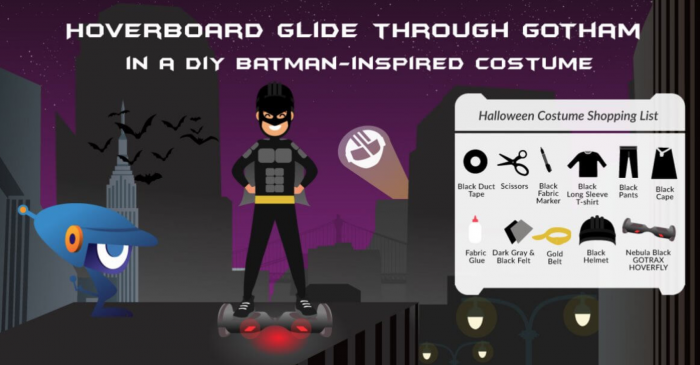 See how to make you DIY Batman costume here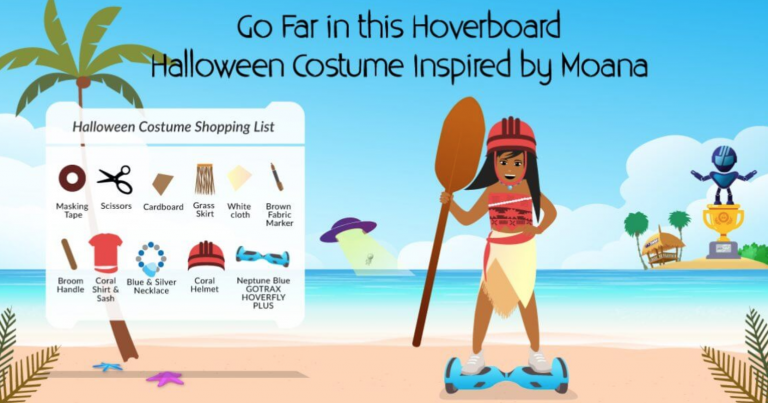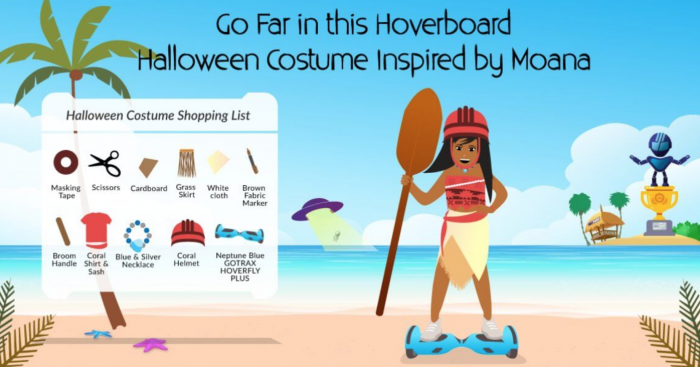 See How to make your DIY Moana costume here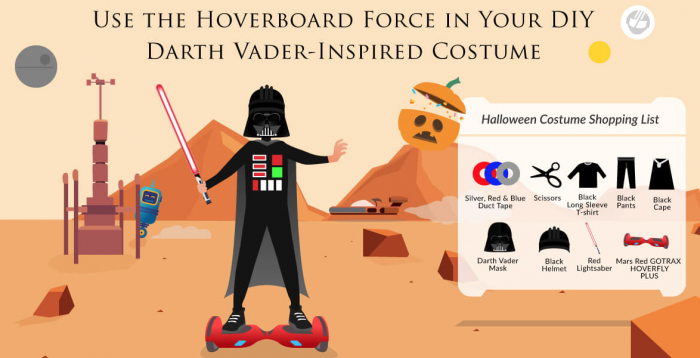 See how to make your DIY Darth Vader Costume here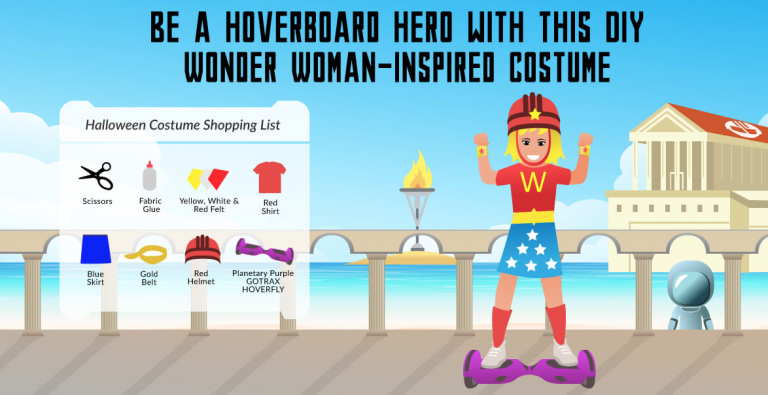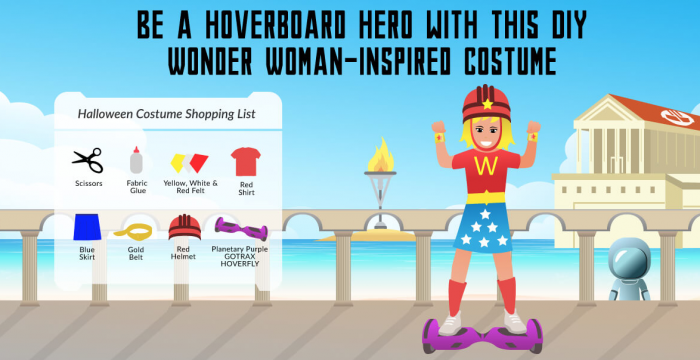 See how to make your DIY Wonder Woman Costume here
GOTRAX™, the new Denver-based brand of hoverboards and electric rideables on a mission to boost imaginations and the possibility for personal transportation, has released a list of last-minute DIY Halloween costumes that are sure to be out of this world when paired with its line of HOVERFLY hoverboards.
The children's costume ideas, inspired by some of cinema's most classic characters past and present, are designed to be affordable and easy to put together for any family. The addition of a hoverboard like the GOTRAX HOVERFLY or HOVERFLY PLUS will enhance the impact and "wow" factor by bringing each character to life.
ABOUT GOTRAX
Welcome to the GOTRAX™ GALAXY, where every day's the weekend and robots are our friends. We're on a mission to create electric rideables that boost imaginations and the possibilities for personal transportation. As of 2017, GOTRAX™ is dispatching electric rideables across the planet, starting with the HOVERFLY two-wheel self-balancing electric scooter aka hoverboard. Our company values start right here in our Denver-based marketing headquarters, where our t