If you have been around the blog for even just a few days you know that sleep and I don't always get along, I have found things to help me with my sleep but alas none of them are perfect. Having a messed up sleep schedule has also made it so I have gained weight (which being 4ft 10 1/4 even just a few pounds added makes finding clothing that fits harder then it already is so I dread any weight gain). I keep hearing about fitness bracelets and at first I was like "what is the point" and then I learned that they can track sleep! So I could essentially find out how much sleep I am actually getting. A friend of mine has one and found that even though she thought she was getting 8 hours of sleep, with the amount of times she woke up in the night and had not so sound sleep she was really only getting about 3 hours of good sleep! So of course I was intrigued and I have started looking at the different ones and one that caught my eye is the Jawbone UP3.  This one might be your best friend for the summer!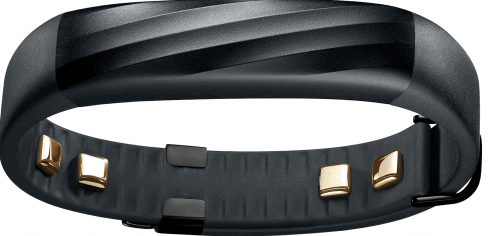 5 Reasons Jawbone UP3 Might Be Your Best Friend this Summer
1. Fitness in style: The thin band wraps securely around your wrist with the overlapping watch-style clasp. UP3™'s classic, durable design will stand the test of time. Multi-sensor technology adds breadth and accuracy to Smart Coach. Everything about UP3 says that the bar has been set higher. Wear one and go further.
2. Tracking and getting better Sleep: UP3 uses advanced sensors to track your true sleep stages—REM, Light, and Deep. Smart Coach is then able to give you suggestions to maximize your sleep and improve the quality of your days. Monitor REM, light and deep sleep patterns, so you can better understand your sleep, leading to more productive days.
3. Customized: By capturing and tracking your activity, sleep, food and heart rate, Smart Coach provides you with insight and personalized guidance. The more you use it the more it will know you and then make you get the best you can.
4. Friends and Family can help each other and work together. Team up and set goals together, or create duals and challenges for each other. The whole family can help each other and help Dad get fit like he wants to while helping each other.
5. Getting Healthy with help: There's more to your heart health than beats per minute. The advanced bioimpedance sensors are able to automatically track your resting heart rate and use that information to help you take care of the most important organ in your body.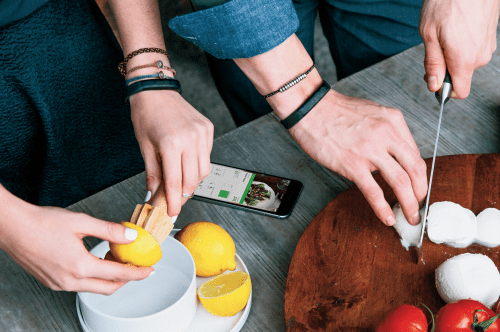 Disclaimer: The reviewer has been compensated in the form of a Best Buy Gift Card and/or received the product/service at a reduced price or for free