What you wear to school is a BIG deal when you are in middle school and as much as I would like to say it is not, it is. As much as I don't like it I know that it is the reality that what you wear to school in middle school is a lot more important than when the kids are in elementary school. We have a few challenges when finding clothing for McKenzie that we were able to overcome when shopping at FabKids. Can I tell you how glad I am for that!?!?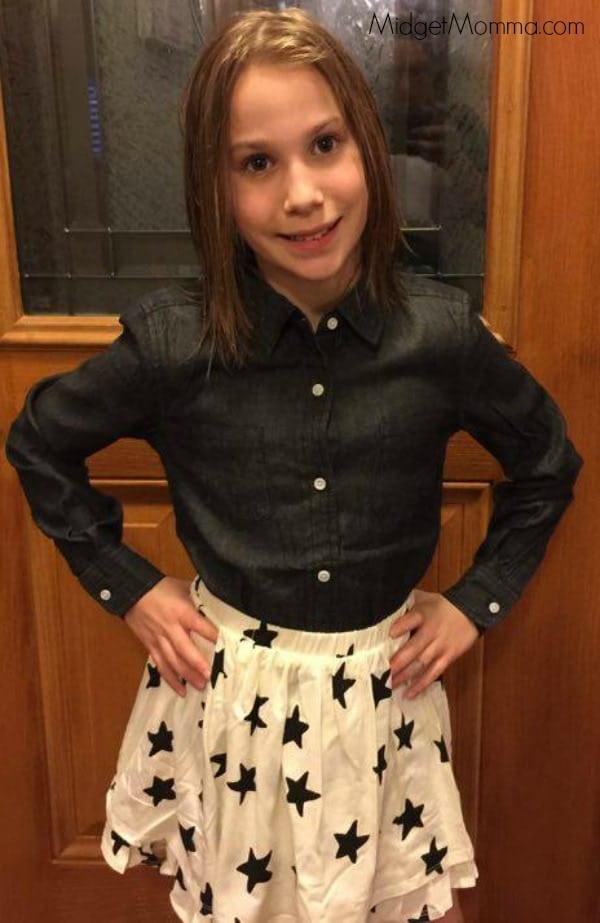 We have a "dress code", what it really is a bunch of silly dress ideas that make no sense and has many loopholes that make getting dressed even more "fun". Things that McKenzie wants to wear to school do not always fit in with the dress code but we have found ways to give her the style that she wants, that fits in with what she likes, is comfortable and fits in with "what everyone else wears". I have never been one to wear what is "cool", I always wore and still do what I liked, so having a kid who does care about that stuff is new territory for me. The whole thing comes with challenges for both me and McKenzie.
We also have the challenge of her being tiny, she is short and so most of her friends are wearing clothing that she can not because she is still in the children's department. We have had to hunt for clothing that fits her and is "cool" to wear. But throughout the process of discovering what kids clothes are cool for middle school, I learned something along the way!
5 Ways to Keep your Sanity with Tween Style
Figure out what is comfortable for them. There are so many different styles, cuts, fabrics etc that finding what your child likes and is comfortable wearing will help a ton. There will be no complaining about how something is uncomfortable.
Get multiple pairs of shoes, belts and other accessories. You can easily change up outfits by changing up the shoes that they wear. Plus all girls like shoes. Also things like belts, scarves, jewelry and more can change up the same outfit and make it look different each time they wear it.
Get items that you can mix and match. One thing we have run into is that she doesn't want to wear the same outfit often, buying pieces that she can intermix and have multiple outfits by changing out the pants or skirt helps a lot. Fab Kids has so many items that you can mix and match, it is fantastic!
Add new pieces throughout the year. Instead of buying everything at once, adding pieces in over time will give the older items a way to be changed up. Consider getting a subscription to somewhere like FabKids, where your girl will get a box of new clothing each month!
Breathe. Yes I am reminding you to breathe because there are going to be times when your kid comes down to get out the door for school and you are going to cringe at the outfit they have on, there will be times when you want to cry because of the frustrations of "fitting in" and so will your daughter.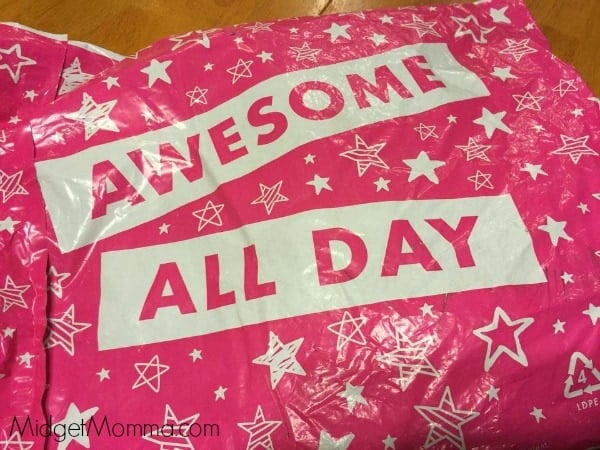 With FabKids, upon signing up you will have your child take a style quiz. Then you get your shop on and find the perfect outfit. For your first order with FabKids you can score AWESOME deals on Boots! They have a B1G1 Boots For $14.95 sale Plus Free Shipping!!!! Then each month you log in and pick another outfit and they ship it to you! If you need to skip a month for whatever reason you can do that too just by logging into your account! They really do make it super easy to get what you need to each month and a great help when dealing with tween wardrobes!
Disclaimer: This post is sponsored by FabKids. All opinions are 100% my own.