The Hottest Deal Around!
$50 Off $50 Target Coupon w/ RED Card Sign-Up. Get a jump start on your end of the year, holiday shopping with this amazing deal. For a limited time, Get $50 Off $50 Target Coupon w/ RED Card Sign-Up Amazing, right?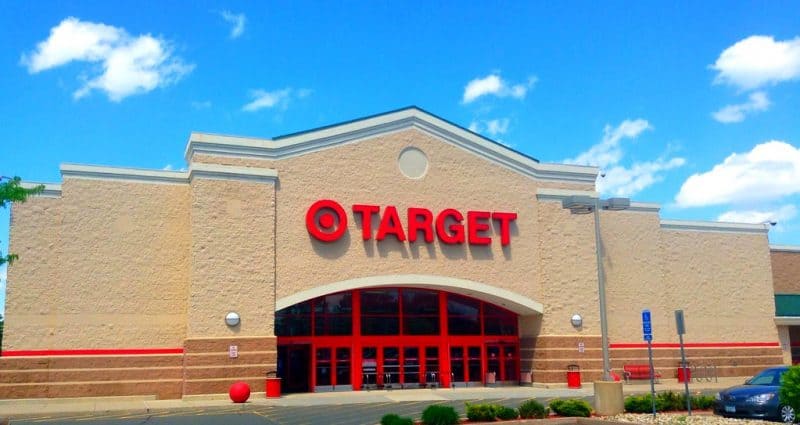 $50 Off $50 Target Coupon w/ RED Card Sign-Up
Through October 1st, head to Target where they are offering up a HOT coupon promo valid for $50 off your $50+ qualifying purchase when you apply for a Red Card credit card or debit card – and you can sign up easily online!
Once approved, your $50 Off $50 Target Coupon w/ RED Card Sign-Up will be mailed to you with your new Red Card credit card or debit card and will be valid through October 30th, 2021. Even better, the coupon or promo code can be used in-store or online!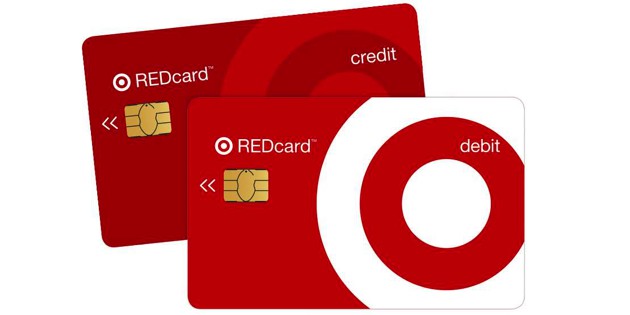 Here are all the best Target Red Card perks:
Save an extra 5% when you pay with your Red Card – in-store AND online!
FREE 2-day shipping on most items on Target.com – no minimum purchase!
Early access to special events, products & promotions – just for Red Cardholders!
Extended returns – additional 30 days, excludes Optical and non-returnable items!
15% off + FREE shipping on select diapers, wipes & formula subscriptions!
Exclusive extras, including special items, offers, & a 10% off coupon as a gift on your Red Card anniversary each year!
Save 5% off specialty gift cards for travel, restaurants, movie tickets, and more!
Save 5% when you use your Red Card at any in-store Starbucks location!
Your new 5% off Red Card discount will also stack with the already discounted sale and clearance items and Target Circle offers, so you can scoop up all the Target deals your heart desires at the very best prices!
It's super easy to sign up too, which you can conveniently and quickly do online – the entire application process should take less than 15 minutes!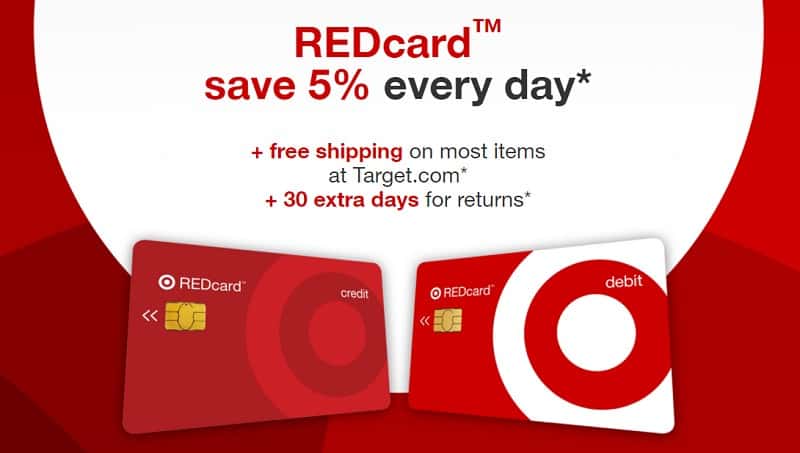 Don't want a credit card? Get all the same perks with a debit Red Card!
Consider signing up for the Red Card debit card instead of the credit version and receive the same perks – plus no annual fee and no credit check required. The debit card is tied to your existing checking account so you can also withdraw up to $40 cash at checkout in-store.
Most Recent Posts