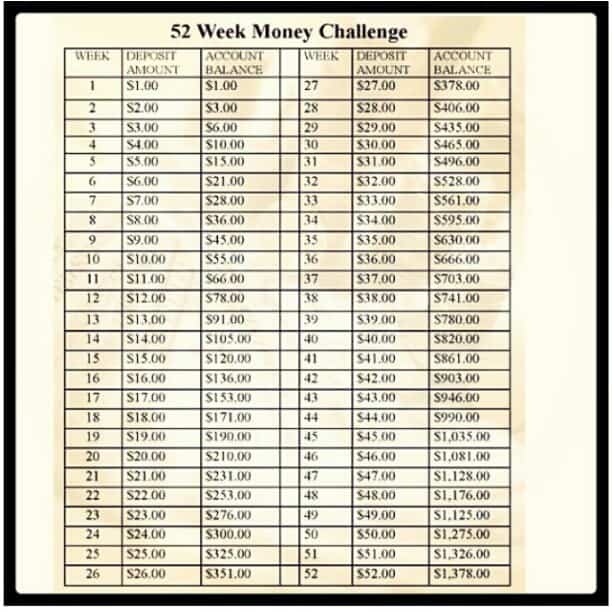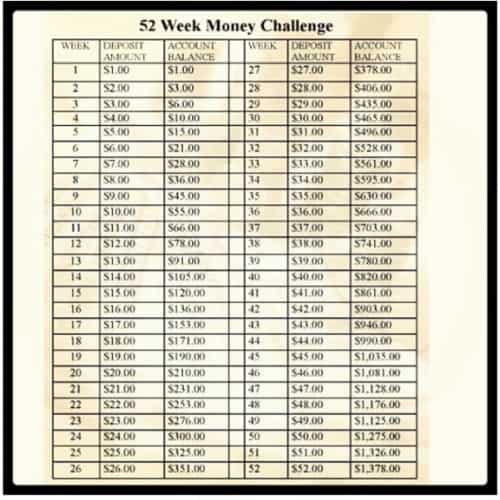 I am not sure where this originiated but I have seen it ALL over facebook and twitter and I think it is an AWESOME way to save money through out the year. I am going to do this and challenge myself to do it but I am going to do it backwards as holiday time and the end of the year is the tightest time for us.
I challenge you all to do the same as having a savings account is important and this one is super simple to do and in the end you will have $1378 in your savings account!
Will you be doing the challenge?