Many adults know Kenny Ortega for his work and directing with movies like Hocus Pocus, Dirty Dancing and the work he did with Michael Jackson but more recently he has been sharing his amazing talent of directing and choreography with the Disney Channel. I am sure many of you know the movie series High School Musical and if your house is any thing like ours you have seen them all so many times that you can sing the words and dance the songs for just about every singing and dancing scene. Even more recently Kenny Ortega worked his magical talent on the newest Disney Channel movie Descendants. I got the chance to sit down with Kenny Ortega and learn some secrets about his newest adventure with the Disney Descendants Movie. I hope you enjoy these 7 Disney Descendants Movie Secrets from Kenny Ortega.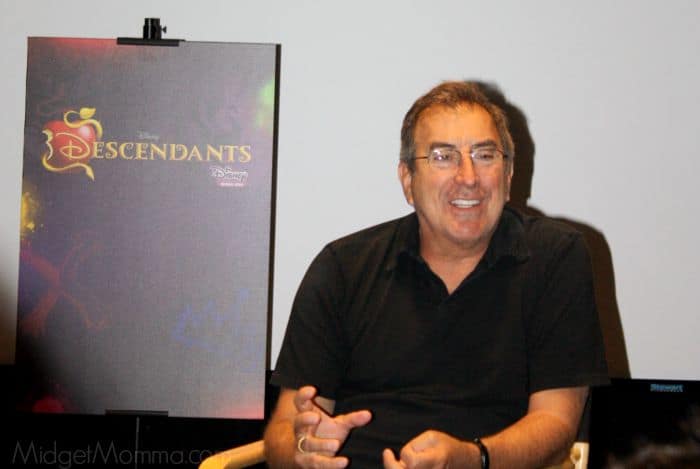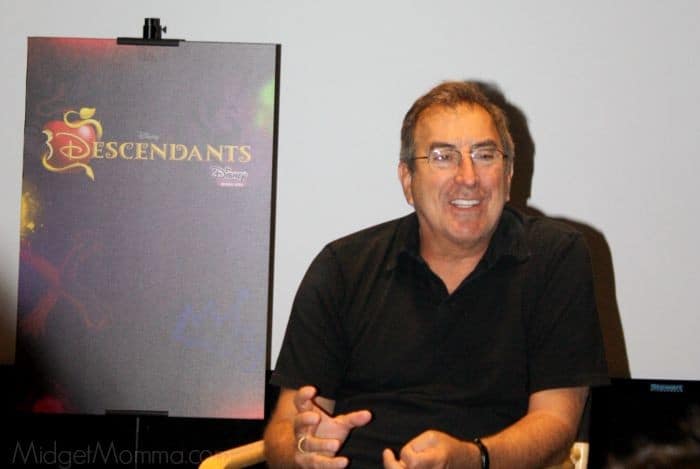 7 Disney Descendants Movie Secrets from Kenny Ortega
1. The movie was not originally supposed to be a musical, that was added in later. The original story was written as an action adventure comedy.
2. It took 5 months to find the cast for this movie. Not everyone is a Disney channel actor, and there are actors from all over the world. They looked in the US and Disney Channel and had the known Stars Dove Cameron and Cameron Boyce join in. They went to Great Britain, Canada, Australia and more to find the perfect cast.
3. Kenny Ortega's favorite number in the movie is Rotten to the Core, which in my opinion is the best one and my favorite however all of the numbers are perfectly done.
4.The actors learned all of the choreography for the movie in 3 weeks time.
5. There is a love story with in the movie, however there is NO kissing! Kenny said " there's too much pressure put on that aspect of relationships. Get to know somebody, you know, really know somebody." and that was a conscience decision when they were making the movie.
6. A sequel depends on the fans, if they love the movie then another one can be made, but when a sequel to the movie is presented it comes from the fans and audience wanting one.
7. The finale dance number had 70 people all at once dancing and singing.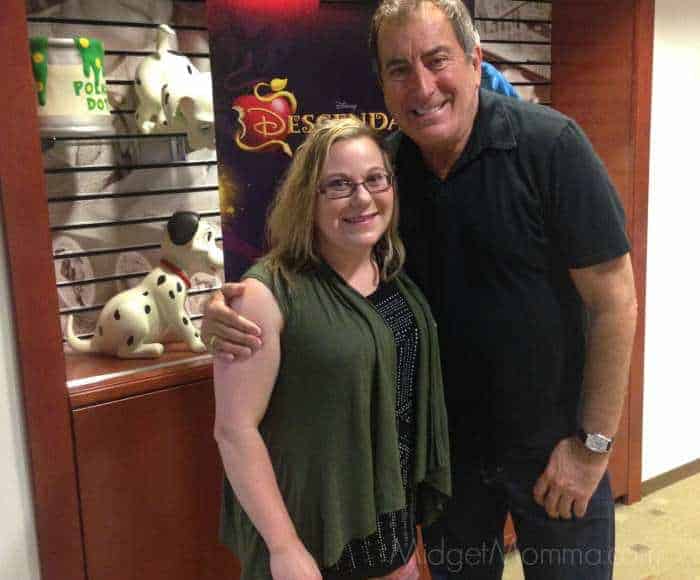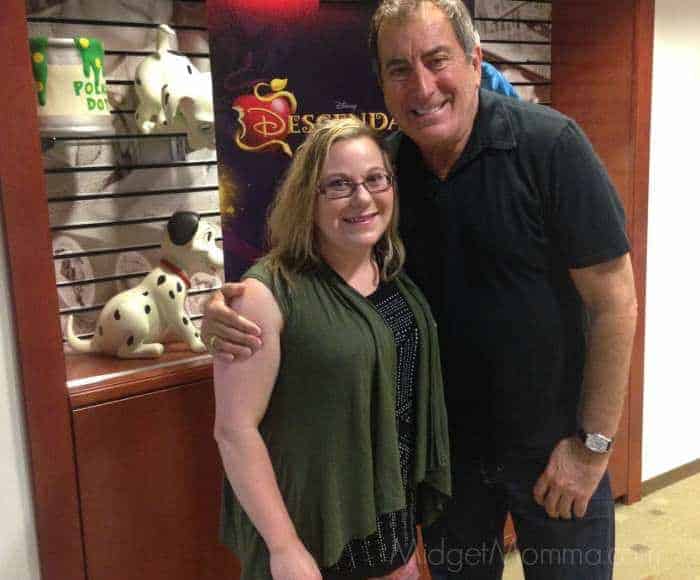 Hearing what those who have worked with him on his recent project, the Descendants movie, just confirms that the awesomeness of Kenny Ortega is seen by everyone who meets and works with him.
"Filming "Descendants" was some of the most fun that I've had in my entire life. It was the most incredible and magical cast and crew. Kenny Ortega is a genius. All of my costars are absolutely talented and magnificent, and everybody was handpicked so specifically. They're all my heroes, and I really hope that we get to work more together."

-Dove Cameron – Mal, Disney's "Descendants"
"The experience was amazing. We worked with Kenny Ortega, and Vancouver, Canada is beautiful. We had a really great time, the cast was really close. We spent a lot of time together just hanging out, and we were a really tight knit group."

-Cameron Boyce – Carlos, Disney's "Descendants"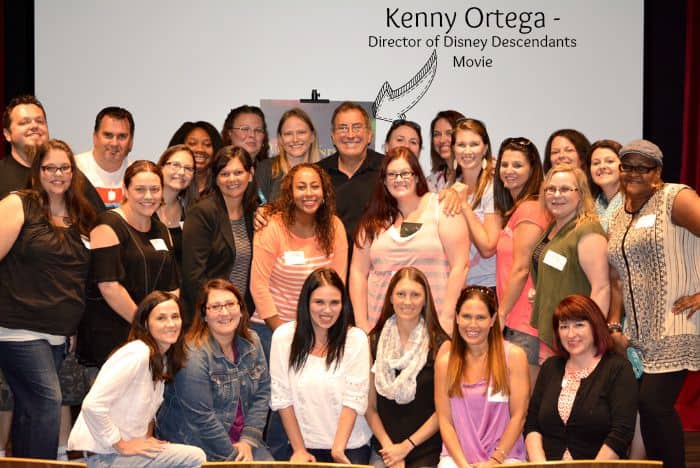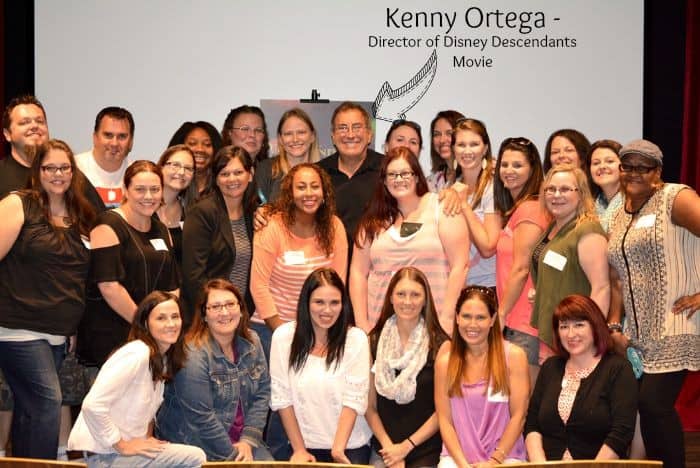 You can also check out the first 6 minutes of the Disney Descendants Movie that is introduced by Kenny Ortega himself! Just another special treat on top of the 7 Disney Descendants Movie Secrets from Kenny Ortega!
Synopsis of Disney Descendants Movie:
From the Emmy Award-winning director and choreographer Kenny Ortega ("High School Musical" franchise) comes this original contemporary story of classic Disney characters reinvented and the introduction of modern Disney lore. Enter this new epic universe of relatable tween characters on a journey of self-discovery. New on Disney DVD, and complete with never-before-seen bonus and a FREE bracelet!
In a present day idyllic kingdom, the benevolent teenaged son of the King and Queen (Beast and Belle from Disney's iconic "Beauty and the Beast") is poised to take the throne. His first proclamation:  offer a chance at redemption to the trouble-making offspring of Cruella de Vil, Maleficent the Evil Queen and Jafar who have been imprisoned on a forbidden island with all the other villains, sidekicks, evil step-mothers and step-sisters. These villainous descendants (Carlos, Mal, Evie and Jay, respectively) are allowed into the kingdom to attend prep school alongside the offspring of iconic Disney heroes, including Fairy Godmother, Sleeping Beauty, Rapunzel and Mulan. However, the evil teens face a dilemma. Should they follow in their nefarious parents' footsteps and help all the villains regain power or embrace their innate goodness and save the kingdom?
Disney Descendants Movie will air on the Disney Channel on July 31 at 8pm!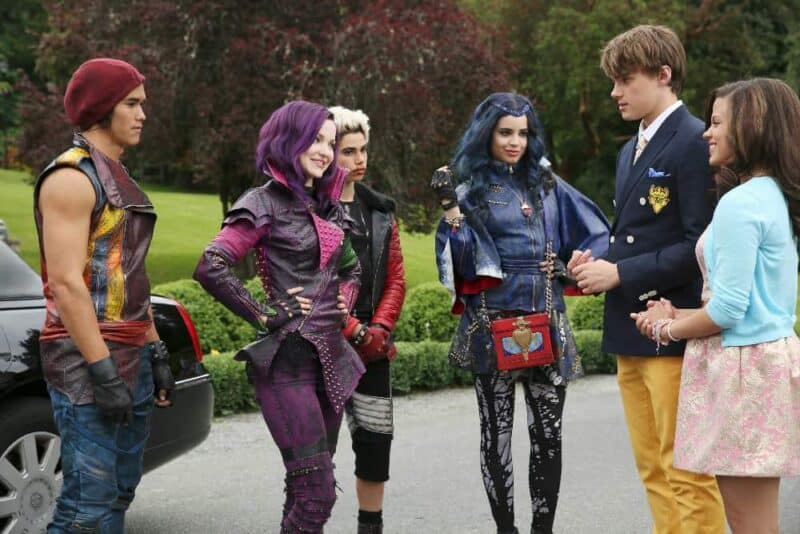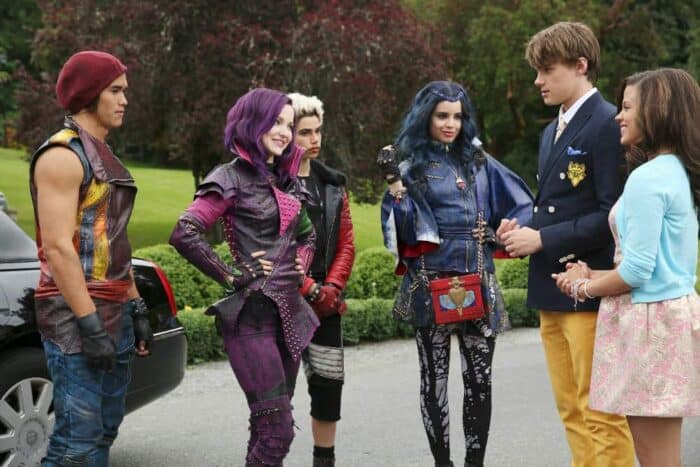 More Disney Descendants Fun!
Descendants Under the Sea Short coming September 2018!
Secrets about the cast of Descendants Movies
If you love Disney, then make sure you check out the Free bed time messages from Disney Characters!
Disclaimer: I was invited on an all expenses paid press trip with Disney. No compensation was received and all opinions are100% my own.