Take a brain freeze daydream and score a 7-Eleven Small Slurpee Only $1 Every Day Through June..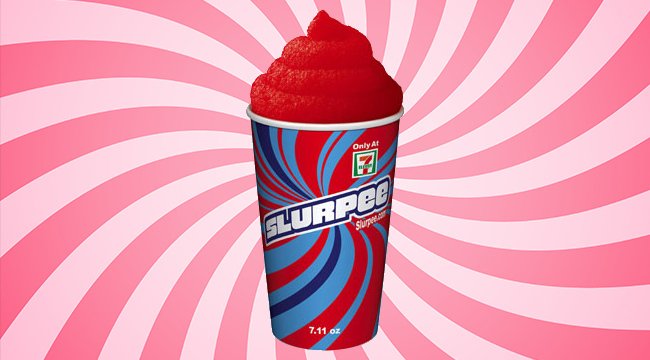 7-Eleven Small Slurpee Only $1 Every Day Through June
Through June 29th, 7-Eleven is offering a Small Slurpee for just $1 when you use the FREE 7-Eleven Mobile App. Limit once per day!
Also get 79¢ Big Gulp® drink Offer valid thru 6/29/21 Offer good at participating U.S. 7-Eleven® stores, excludes Hawaii. Limit 4 per person per day.
You can get FREE Item at 7 Eleven Download the 7-Eleven app – Sign up and use code 3wlm3y. Enter where it says (Invite Code/Promo Code). You will need to verify you mobile number. You will get 1,000 7Rewards Points which can be redeemed for one of the items below.
FREE Items with 1,000 7Rewards Points:
ANY Ring Donut
Fresh HOT Pizza Slice
Breakfast Sandwich
Brisk 1L
1 Banana
Big Gulp® drink
Medium Cold Brew Coffee
Frito-Lay® Single Serve Chips
Med 7-Eleven Hot Beverage
ANY 7-Select Beverage up to 20oz (Excludes Cold Pressed Juice)
Dr Pepper, 7Up, Sunkist, Canada Dry or A&W 20oz Bottles
7-Select® Bag of Single Serve Chips 1.25oz – 2.5oz (Excludes Go!Smart Variety)
7-Select® PURE Water 1L
Amazing Summer Time Drinks
How To Score The Deal
Sign in to 7Rewards.com or the their app
Click "claim your reward"
Choose your member reward
Click "redeem"
Scan your customer barcode at checkout
Easy! Limited Time Offer ~ Prices are subject to change without notice.
Frozen Drinks for Summer