If you are looking for cheap school supplies, then make sure you are heading to Staples this week! They have lots of great deals which you can see the list of the best staples deals for week of July 12 here and you can also get Staples glue for only .10 each and order them online and select instore pick up and the limit buying them online is 10.
In store you can get the .10 deal as well, but the limit is 5 so you could do a site to store order of 10 and then pick up 5 more when you get to the store along with the other great deals they have this week!
Today the kids and I went to Staples and we each did an order (because Staples is AWESOME like that where they let more then 1 order per family and follow the per person rule) and we each spent $1 (well $1.06 after tax) and snagged 7 back to school items each!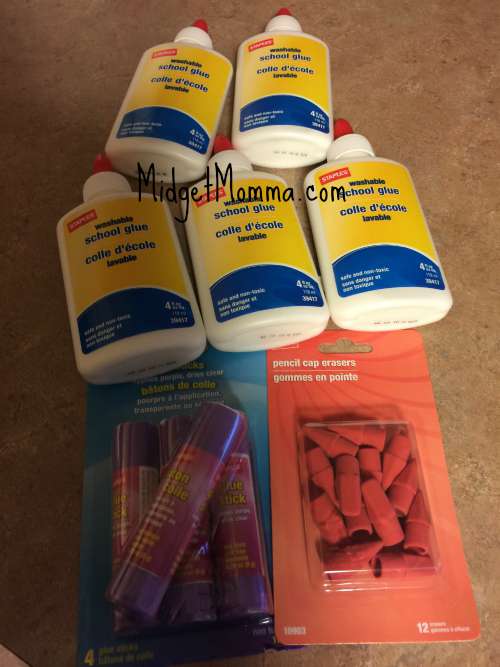 We grabbed:
5 staples glues @ .10 each (Reg $1.49)
1 4 pack of glue @ .25
1 pack erasers toppers @ .25
total – $1.06
This post may contain affiliate links. Please read my disclosure policy
here