If you are looking for something fun to do this weekend with the family, The New York Aquarium is launching their brand new  A-MAZE-ING WATER exhibit! The new interactive exhibit will be open from June 8- September 9, 2012. The exhibit will give kids a hands on expierence that will help them understand the importance of water for all things that are living and the survival of the plant and how water connects us all. It has a 1500 square foot maze that turns people into a drop of water and takes them on an amazing journey. My kids and I will be heading to see it with in the next few weeks, so be on the look out for what we think of the exhibit!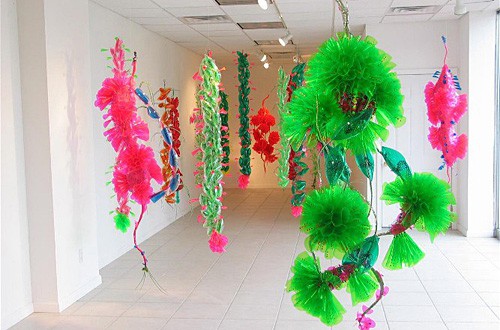 Each weekend there will be hands on events for the kids,
Take Action Mailbox Station

 – Visitors can act immediately on their concerns based upon what they just experienced in the maze and appeal to local legislators to support clean water initiatives.  This area gives them the opportunity to voice their concerns by writing a letter, drawing a picture, or making a collage. Letters and art will be delivered to local government officials.

Giant Community Mosaic

 –Using imagination, visitors can create more than 600 mosaic tiles that combine to make a large-scale work of art.  The Wyland-designed mosaic reinforces the power of community coming together for a common goal.

Model of Local Watershed

 – A model of a typical watershed will give visitors a chance to see how pollutants turn into run-off that affects drinking water and impacts the health of our oceans.

New York Seascape Interactive

– Visitors will explore the New York Bight and discover the remarkable diversity of marine life that lives in local waters (330 species of marine fish, 26 species of sharks and four species of sea turtles) through an interactive game.
Water-themed Art Exhibition

: The aquarium's Ocean View Room will be transformed into The Conservation Gallery  and feature multi-media artists who will display their works from a variety of mediums. All works of art will celebrate the importance, vitality, and beauty of water.
The New York Aquarium is located on Surf Avenue at West 8th Street in Coney Island. You can save 10% on your tickets by purchasing them online here and you can find the New York Aquarium on Facebook!
Disclaimer: Our blog is participating in a sponsored ambassador program from the Bronx Zoo/NY Aquarium. As a part of this program we have received paid advertising compensation, a premium family membership and merchandise for placement of digital advertisements and specific postings related to programming.