Let's take a walk together through the life of one of the most magical people in history's life, Walt Disney. We all know the Disney name but the man behind the name is something that many of us have never seen. I to had never known much about the life of Walt Disney until going through the Disney Family Museum and I was truly amazed at what I learned about Walt Disney. Not only did he create an awesome family theme park, amazing movies but he was a creator and inventor of new technology when it came to animated film making. His family is helping keep Walt's magic alive with the Walt Disney Family Museum in San Francisco California.
Let's start as you walk up to the Walt Disney Family Museum, where not only will you see a beautiful building but right behind it is the famous Golden Gate Bridge.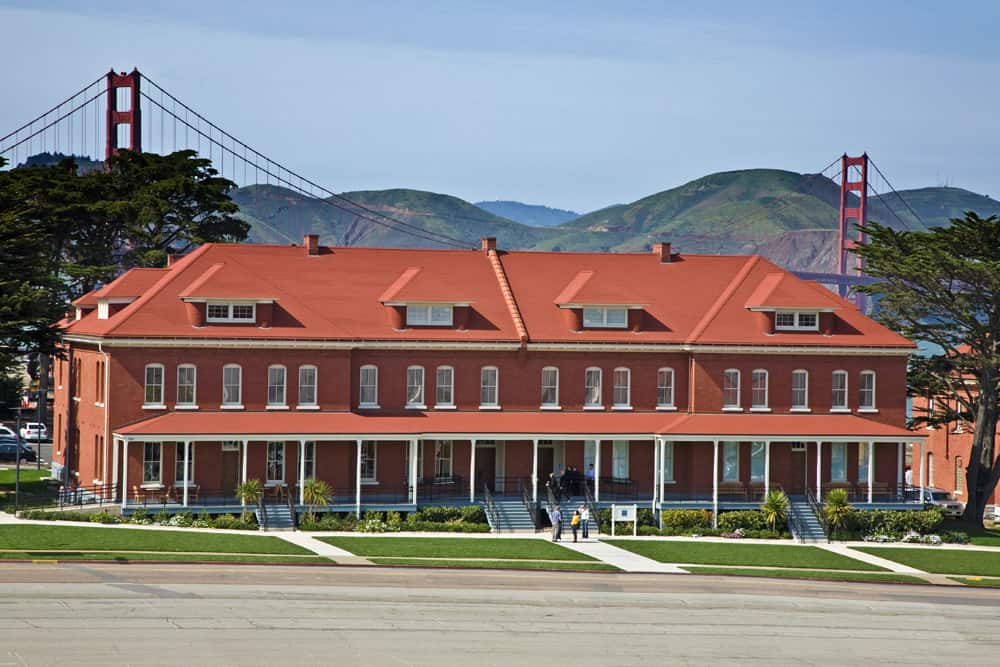 When you walk in the doors and around the corner you are greeted with the collection of Awards that Walt Disney received. It really sets the tone and has you realize from the start just how much of an impact Walt Disney had on the world as we know it now. One of the first things you see is the special Oscar that was made for Snow White and the Seven Dwarfs that is one regular sized Oscar with seven mini Oscars along with it.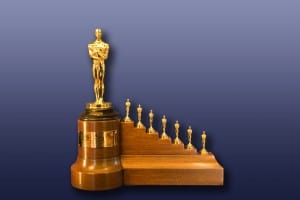 Heading into the galleries that Display his life. From where he began when he started his journey into the Man he became that we all know. The galleries are open and you can go about the museum as you want to and let the magic and creativity of Disney fill you up.
Starting with Walt's life as a teen who had a dream and loved animation he began drawing, while he was in high school he put his creativity on hold because he wanted to serve his county as a member of the military, but being that he was 16 years old he was unable to, but he was also unable to join the Red Cross until he fudged his age so he could join in helping where he could. When he was just 23 years old he headed to Hollywood with his favorite jacket and $40.
His life as we all know it started out with a character named Oswald the Lucky Rabbit, with his Alice Comedies, but that idea was stolen from him and he decided to never work for anyone other than himself again and that is when he started the Disney Bros. company, which later was renamed to Walt Disney Studios.
His first character on his own was Mortimer Mouse, but the mouses name was changed (with urging from his wife) to Mickey Mouse, the mouse that we all know as the symbol of Disney today. While many people believe that "Steamboat Willie" was the first cartoon that Walt drew with his new company it was actually his third cartoon.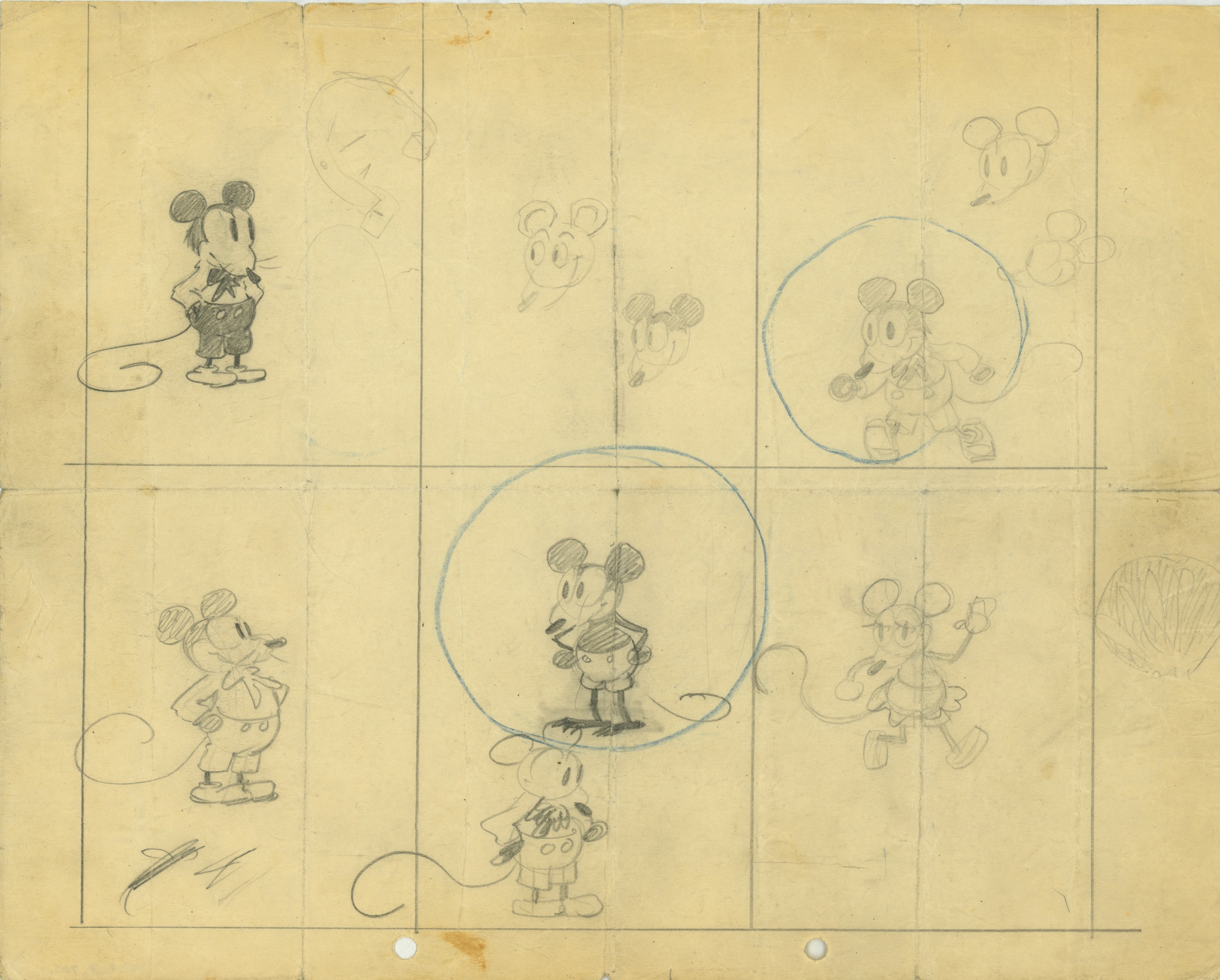 (This is the earliest drawing of Mickey Mouse)
Walt then went on to create the other characters that we know like Donald Duck who was first featured in "Silly Symphonies", I was shocked to learn that Donald Duck has actually been in more films then Mickey Mouse. His first feature film was "Snow White and the Seven Dwarfs" . Followed by his next feature film "Pinocchio".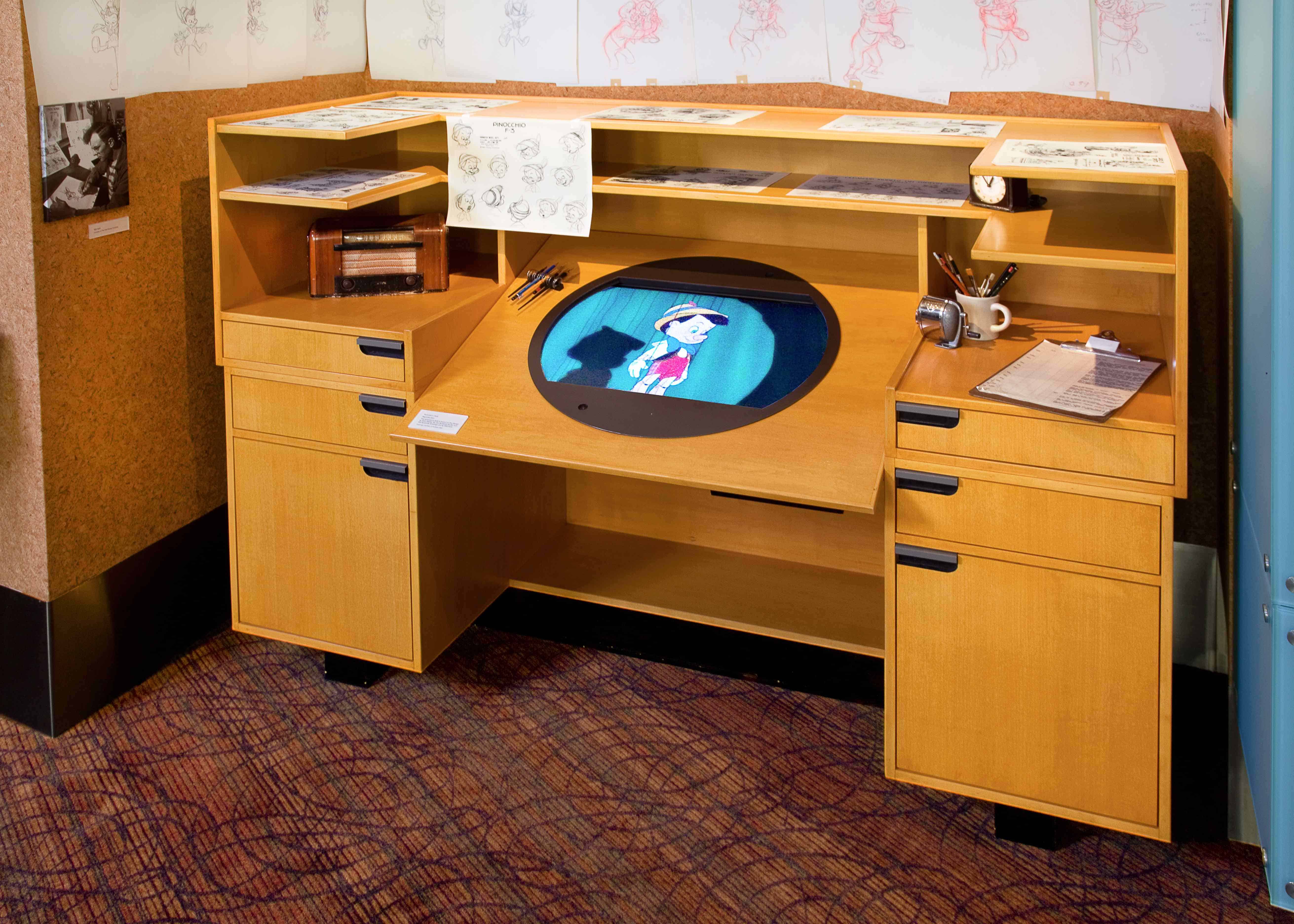 The Disney name expanded and as you walk through the Walt Disney Family Museum you take a stop at different galleries that share another part of Walt's life. Where you learn about the fascinating things that he did to make his movies, like making an underwater camera so he could film the 2000 Leagues Under the Sea film.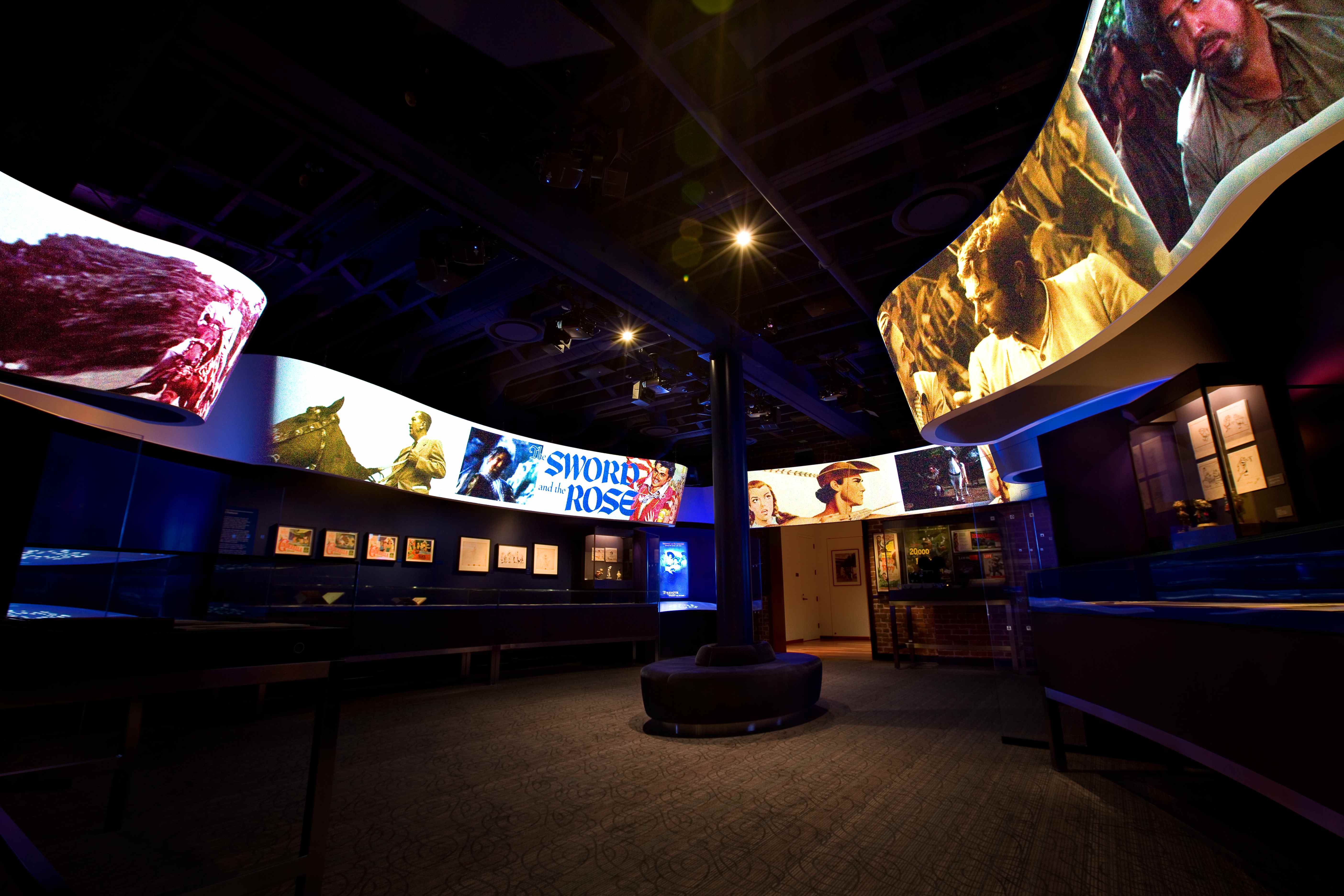 Then you are off to walk past the bench that Walt MIGHT have sat on when he came up with the idea of Disneyland! You get to see the beautiful train that he made, and it is the train that he had plans for to travel around the outside of his theme park.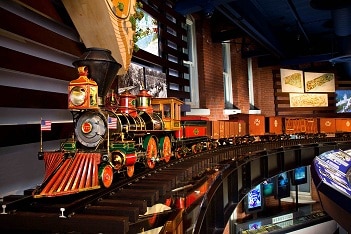 To one of my favorite parts of the museum, a replica of the theme park that he dreamed of, and if you look through the front of the replica you will see Walt and his daughter standing there.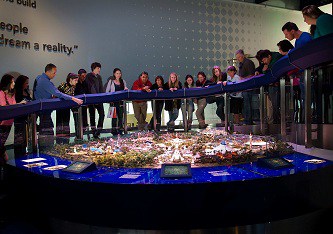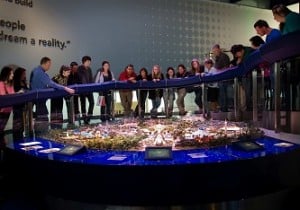 To seeing a whole wall filled with screens playing episodes of shows that Walt Disney had made.
Walking through the Walt Disney Family Museum brings the man behind the scenes to life and brings the magic alive. I did not know what I was going to see exactly when I went to the museum but when I walked out I the magic felt like it came with me. Now I am hoping that maybe since I sat on the bench that Walt MIGHT have sat on when he got his amazing idea to start Disneyland that maybe the magic from that bench will rub off on me too!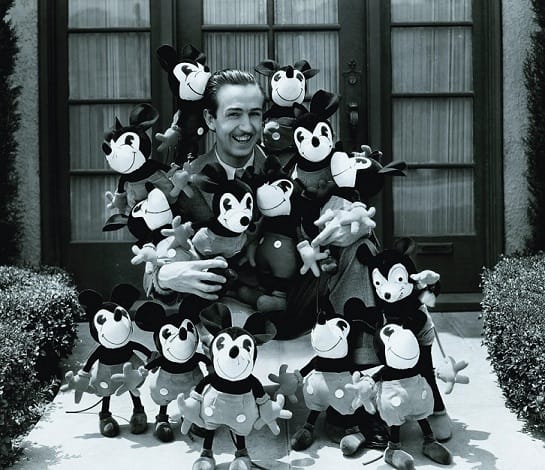 If you are in San Francisco then a trip to the Walt Disney Family Museum should be on your list of places to visit. As of right now they do not offer guided tours, but that could be an option soon but you are still able to go and check it out and explore the magic on your own.
Disclaimer: I was provided an expenses paid press trip by Disney/Pixar to attend the Brave movie Press day and one of our stops was to the Walt Disney Family Museum. I was not compensated for this post. All opinions are 100% my own.