Last night we finished putting the kids new Power Wheels cars that I scored at the Target clearance last week together and let them drive around our living room, you know going about 4 feet forward and then 4 feet backward lol. I of course couldn't let them have all the fun and jumped on in the Police car too!
This kids thought it was funny that I could fit in the car, until my youngest kicked me out of it 🙂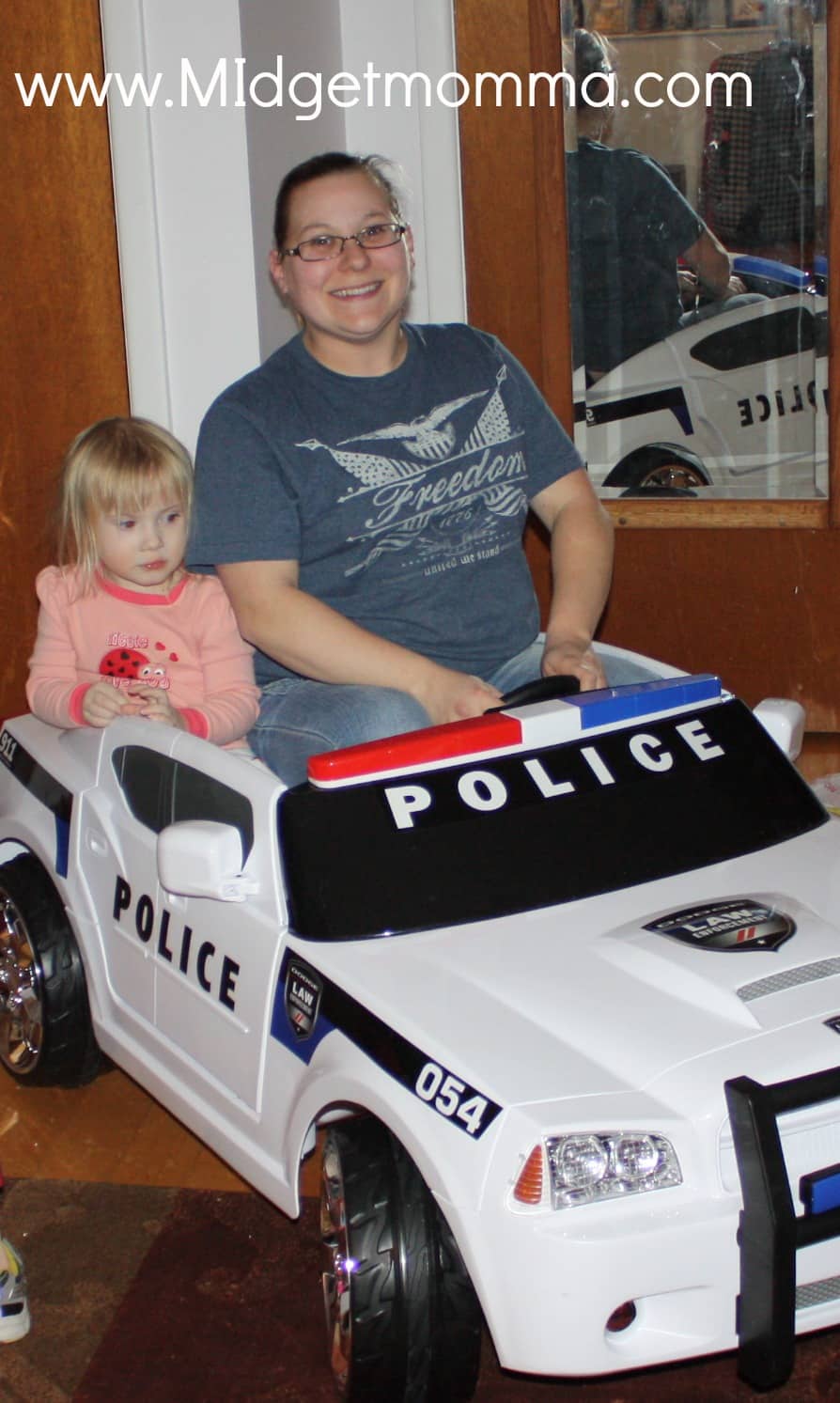 This morning I thought I would be "the cool mom" to my kids and let them drive to school in the power wheels! Well the kids LOVED it this morning and were super excited to get ready to go and get to school. We had a few car accidents, a criminal was a bit to slow for the cops to catch him, and a TON of fun! The kids thought it was the coolest thing ever to drive themselves to drop off my oldest at school!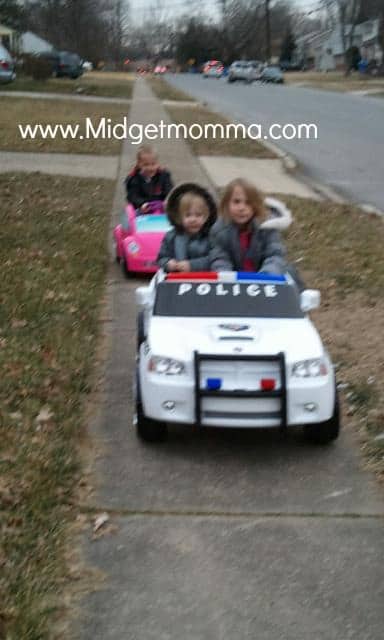 I have to say that was the longest walk to school ever but the most fun! All smiles this morning from all of the kids, no one fighting over who was driving what car, them working together to make everyone happy. This is my perfect morning and it was so worth having to carry the pink one home when my youngest wanted to be driven home by her brother. Even once we got home the younger two continued the fun with a parking ticket for me for parking the car on the porch and not the grass 😉