***Reminder this deal ends on July 29
Before I go on with the information on this deal, I want to clear a few things up about these promos. The first one they did a few months ago was for people that they sent an e-mail out to. The one that was for June (the add $200 get a FREE $25 gift card) was for those who went through a link with a site that partnered with them. I do partner with them to bring you guys these promos so if you ordered yours in June and added the $200 and DID NOT get your gift card call them at 1-866-207-7970 and tell them that you went through a link on a blog that partnered with them to run the promo and you should have no issues getting your gift card.
This is a picture of my card that I received 🙂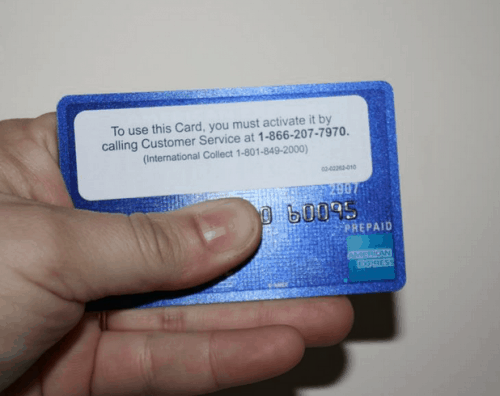 Now on to the deal 🙂
For the month of July when you order a FREE prepaid American Express card and Load $50 on to it you will get a FREE $10 American Express Gift Card.
How to get your FREE Prepaid American Express Gift Card
Head on over here and order it (It will ask for your social security number, as it is a real credit card that can be used both online and in the stores and they ask for your protection so no one gets a credit card in someone else's name)
Load $50 on to your card
Get your card in the mail and your FREE $10 gift card
Offer Expires on July 31, 2012.
You will know you are on the right page that WILL give you the FREE $10 gift card when you see this when the page loads

I ordered one a few months ago and it came in about a week. I did not load anything on to it, but it does come in handy when I am snagging online freebies that ask for a credit card number. Even if you do not want to load the card with any money it is still a great thing to have for the online freebies that ask for a credit card number.
This post may contain affiliate links. Please read my disclosure policy here