Next up in the Ant-Man Behind the Scenes is the Antourage Ant-Man Movie Interview. I hope you have been enjoying them all, because I have been enjoying being able to bring you this behind the scenes ANT-MAN Movie fun 🙂
ANT-MAN has a lot of hilarity and parts where you are going to find yourself laughing a lot more then you would ever think you are going to watching a Marvel film and a big part of that is the trio, Michael Pena, T.I. & David Dastmalchian and the characters they play. The "Antourage" as they have been proclaimed to be and that really holds true for the characters they play in the movie. This Antourage Ant-Man Movie Interview will give you a peek in the humor and what it is like to play the characters they play.
 Antourage Ant-Man Movie Interview
Michael Pena, T.I. & David Dastmalchian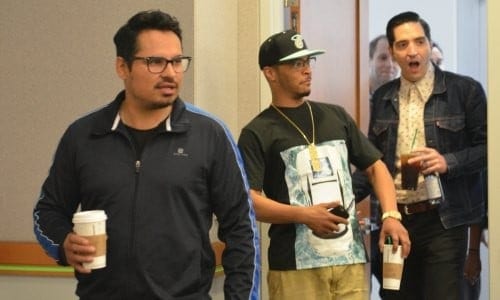 These three characters play a vital role in the movie, they are not only needed to have the awesome plan be followed through in the movie but the comic relief they bring and the humor is unbeatable. You will be able to see a bit of that in this Antourage Ant-Man Movie Interview.
The biggest part of the whole Antourage Ant-Man Movie Interview that stood out about the characters they play is that, their characters don't have magical super powers, they are normal, everyday people who were able to use their skills for something good.
Who is The "Antourage"
Michael Pena plays Luis who is Scott Lang's cellmate while he is in jail and a then member of his heist team.
T.I. plays Dave who is a member of member of Scott Lang's heist team.
David Dastmalchian plays Kurt who is a member of member of Scott Lang's heist team.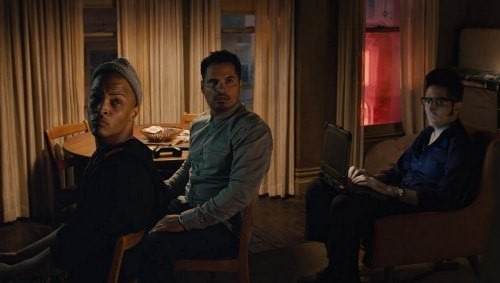 Antourage Ant-Man Movie Interview | Not every super hero has a super power:
This is one part of the interview that really stuck out to me, this simple comment that we can all use in our life and we can all relate to, which is a part of the movie that while we are all seeing the superheroes use their powers that the average person can use their own personal power to do good too.
Michael Pena
The comic's so great and fun for people. Not everybody has superpowers right? But these guys were good at something.

What do you do with the thing that you're good at? Are you gonna' do something good in your life or are you gonna' do you know what our past is or our characters? And I love that. I think that's what makes these films great for audiences too and, families.
Antourage Ant-Man Movie Interview | About life, being an actor and getting the role:
The real part of the interview that got me was hearing them talk about when they were younger. It gave a real face to my thought processes that anyone can be anything they want to be. Many times people end up having a career in something totally unexpected or doing something they never planned on doing, which I enjoyed hearing about.
Michael Pena
I was always like a quiet kid you know what I mean to be honest. Yeah. I remember, I got messages on Facebook and I'm like out of all people to be an Actor you're the guy?

I was Captain of the Wrestling team and Track Team and like you know I loved sports and stuff. Um and so that's the only way that I really made friends, but I was like kind of a nerd to be. It's hard to believe.
T.I.
I never considered the film. I never really, I never really thought about it that way man. I mean of course if there's anything that we can do together to help uh the people in society man that's always a consideration.
David Dastmalchian
I auditioned in January of 2014, Sarah Finn is the Cast Director for this film and I auditioned for it and I got the sides and the role description and it's so different than anything I've gotten to do before. My immediate goal was like hey I'm a huge comic geek. and I've loved comics my whole life and I want something that my mom can go to the cinema and watch and not be terrified 'cause I tend to play some goofy guys. So I went after it and I created a voice and the character and then she liked. Gave to the Director at that time,  I got to read for him, and he liked it. Then I got to go to test. It was a very long process for me, 2 auditions and then, a test and then I got the part and then everything started to change. I was like, "Oh my gosh am I still gonna' get to do a part in the film?" And then my Manager called me like 2 months after we were starting and goes, "Great news. You're going to Atlanta, to test. I didn't understand what that meant and I had a newborn at home, and I was very frazzled, and I was very nervous. And I thought okay like I'm gonna' go and do another audition. So I went to Atlanta and Michael was there and I'm meeting everybody and I'm so nervous. I realize what they meant by that kind of test. 'Cause like hair and make-up test. It's like I had the part. I was in.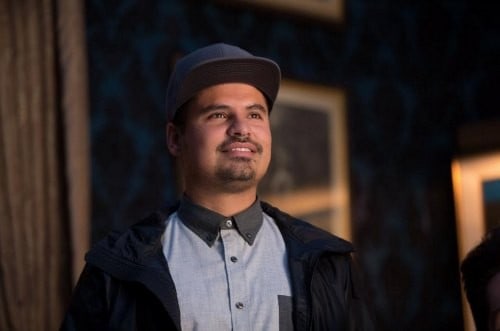 Antourage Ant-Man Movie Interview | About their characters:
All 3 of them play characters that are part of the group that is involved in the heist of the movie (don't worry I won't ruin it all for you) and they are criminals. They all are involved in criminal activity and yet at the same time the crime they are doing is for the good.
Michael Pena
It was odd because he's like the most optimistic criminal that I've ever met in my life. But everybody loves him, but at the same time like you gotta' be kidding me. So that's, that's Luis.
David Dastmalchian
Yvette Stone, she actually did the hair every day. She, she helped create that look for, for Kurt. And um weren't you sitting here in the chair for half an hour, 45. It was amazing Make-Up Artist Greg Funk did the tattoos, but it's a cool thing when you're an Actor and you get the physical world that's created for you.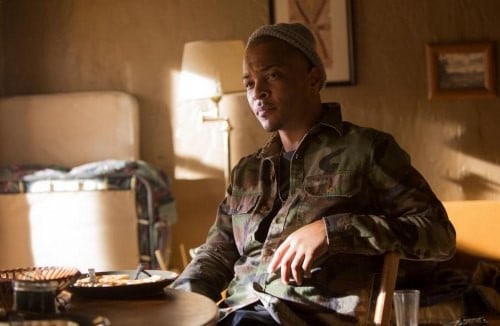 Antourage Ant-Man Movie Interview | About the Humor:
T.I.
All of the scenes you know that we did together to me were funny. A lot of the van stuff.
David Dastmalchian
They made me feel really welcome immediately, which was a great feeling. You feel more creatively free to do that, but like there were some jokes, obviously not all of 'em can make it in the film.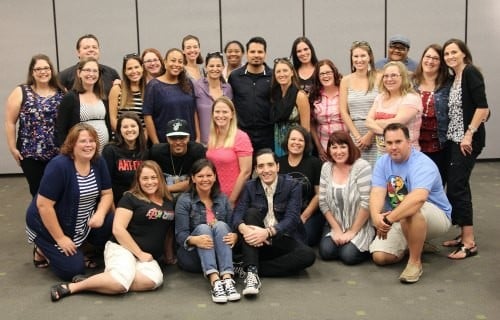 Disclaimer: I was invited to an all expenses paid press trip with Disney for the Marvel ANT-MAN Movie. All opinions are 100% my own.