It is no secret that I do my blogging from all sorts of places, from when Tom is driving in the car, to in a hotel room and even when my kids are at their activities while I am in the waiting room. In order to be able to fully function while working on the go I need two things; coffee and portable internet! The coffee I have covered but when looking for portable internet I found that it can get quite expensive and that I have to pay a monthly fee even if I do not use it at all (which shockingly there are some months that I don't) so when I heard about the AT &T Mobile hotspot that is a pay as you go plan I was excited!
AT&T Unite for GoPhone by NETGEAR Prepaid mobile hotspot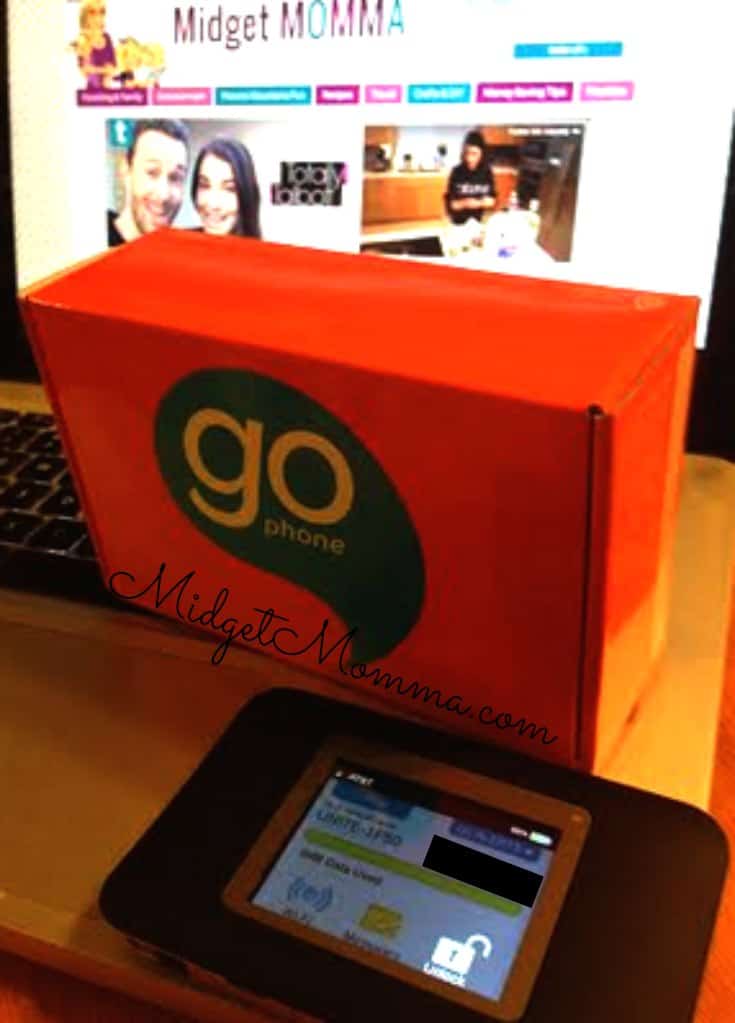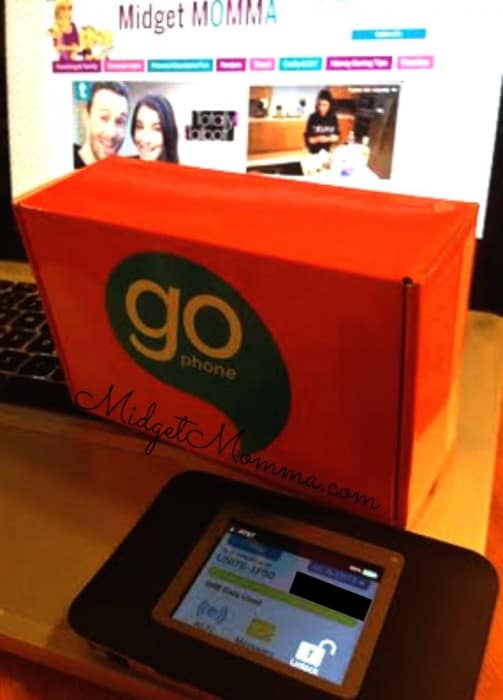 AT&T has partnered with NETGEAR and they have a few different options when it comes to mobile hotspots but I really like that there is no contract with the AT&T Unite for GoPhone by NETGEAR (Prepaid)! 
In the long run I find better value, even with the upfront cost being $99.99 for the device itself I only need to pay as I go. Versus using a contract plan I have to pay for the device (sometimes you can get them for cheaper with a 2 year contract) but I have to pay monthly no matter what. I have seen them on sale though for as low as $60 so when you are going to buy your device shop around 🙂
The other thing that really catches my attention is that you can get service for just 1 week, so if you are taking a 1 week vacation you can use this instead of paying $15-$20 a day at some hotels and use it every time you travel. Which will save you money in the long run, by being able to just load your mobile hotspot device with datatime. If you are traveling and want to have internet on the go and have the kids using their tablets you can along with having your computer hooked up and whatever other devices you want to because you can connect 10 devices to it!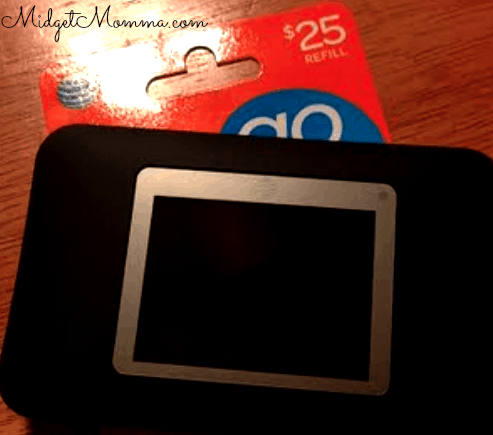 The device itself is easy to use, charge it, make sure you have airtime on it and tada done! The other thing I like is that the password for the internet is shown on the screen, I don't know about you but remembering a 50 letter password is impossible and if I write my internet device password on a piece of paper I am bound to lose it, having it right infront of me when I load the device makes life so much easier.
The battery life is fantastic! Upto 10 hours worth!
I know another concern people have is coverage and if they are going to be able to have service when using it. I live in the woods, in the middle of no where in the Pocono mountains, where there are roads that I don't have cell phone service however anywhere I go that I have service with my phone I have service with the mobile hotspot. We lack cell service not because of companies but because there are so many trees that block things, but at my house on the top of a mountain where even my cell service can be a bit rough I have had no issues with getting a signal for the 
AT&T Unite for GoPhone by NETGEAR (Prepaid)! 
Loading datatime on your card is easy, you can purchase a refill card and enter the card information online or you can link a debt card to your device and use that to load it.
Disclaimer: I was provided this product in exchange for posting about it. No compensation was received and all opinions are 100% my own.