It is Hannah's first Valentine's Day and while I should have probably waited to give her her gifts I couldn't. They got here and they were soooo cute so I took the photos and then gave them to her. Good thing she has no idea what a holiday is right?!?! But she has been loving them so I think they would make perfect gifts for any baby's First Valentine's Day!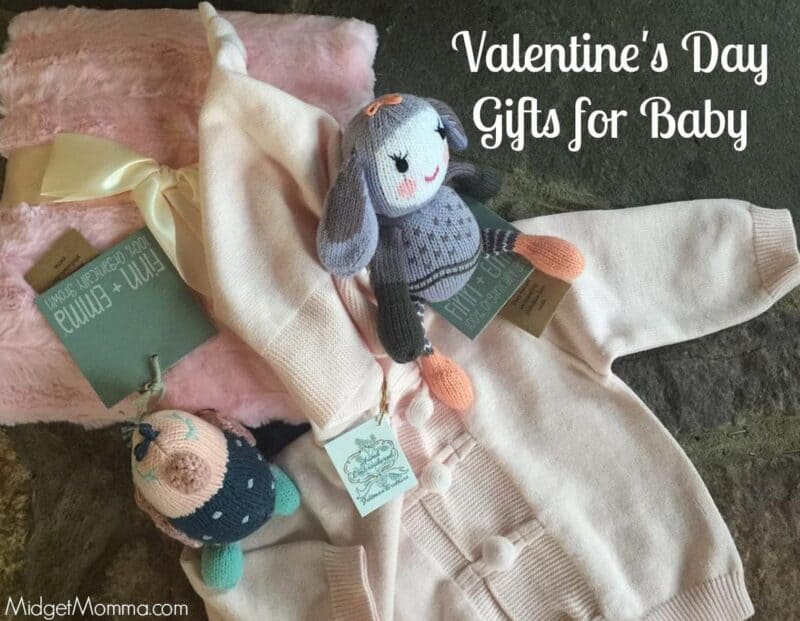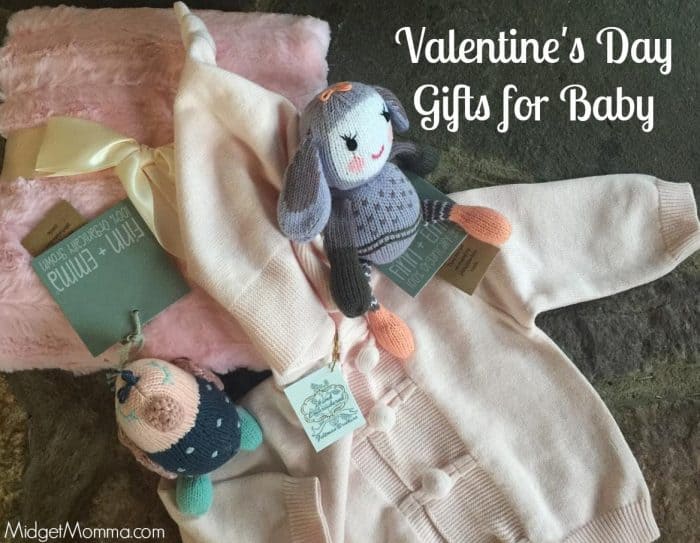 Feltman Brothers Faux Fur Blanket – This blanket is CRAZY soft. Even after washing it is sooo soft and snuggly. Hannah loves hers and personally I love snuggling her in it because it is so soft!
Feltman Brothers Toggled Cardigan with Knotted Hood– This sweater is soooo stinkin cute! Personally I love pink for Valentine's Day but then Hannah can also wear it any time as well!
Finn + Emma Rattle Buddies– Hannah has the bird and the bunny and she LOVES them. Seriously we have to bring the bunny with us every where we go and if we forget to bring it…well let's just say we don't forget after the one time that we did!
Isabelle Grace Jewelry
–  There are so many options. Hannah has a bracelet with an "H" on it. You can get Personalized ones with your child's initials on them. They are absolutely beautiful too!
When I am looking for holiday gifts I want them to be ones that they can use for more then just the holiday but at the same time be holiday theme dish. Which is why I really love  these items as gifts for baby's First Valentine's Day 🙂