If you are looking for the best gifts for baby (and expecting parents) then you are going to love this list! This gifts for baby list works great for a Christmas gift, Birthday gifts and baby shower gifts.
When it comes to giving babies gifts, many times it is going to be something that is used by the parents even though it is technically a gift for baby. So when making this list of gifts for baby I put the focus on use by the parents and the use by baby.
Gifts For Baby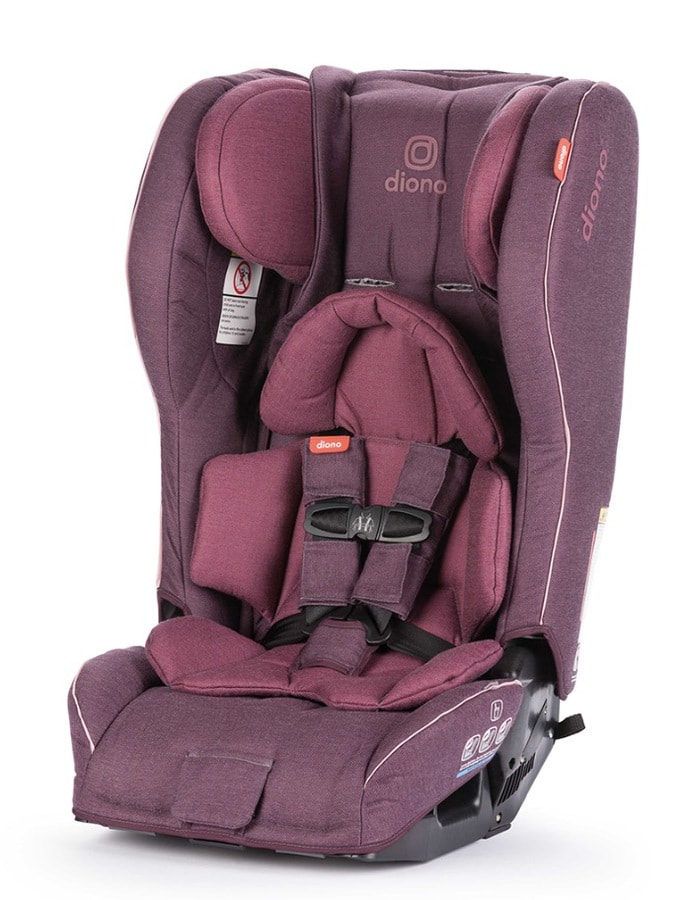 Get top-tier safety and streamlined design with our rainier convertible car seat. The full steel frame, extra-deep aluminum reinforced sides, and energy absorbing foam deliver unmatched protection for your little one. The rainier accommodates children weighing 5-120 pounds. It could be the only car seat you'll ever need.
Joy of the journey: From birth keep your little one rear facing longer to 50 lbs, traveling safely. As they grow to 120 lbs (12 years approx.) our long-range lifespan protects your child facing forwards. Peace of mind for you, we have thought of everything so you don't have to.
Lovingly engineered: The Rainier 2 AXT is fabricated using super strong automotive high strength steel, engineered into a dual spine. This unique core manages and dissipates energy and provides an unyielding structure to protect your baby. We shield your precious child through deep Super side impact protection with aluminium reinforcement.
Space saving design: For safety that allows extra room for other passengers, the Rainier 2 AXT packs all our safety features into a sleek design, without compromising luxury travel for your baby.
Exquisite Luxury: Inspired by the best European fashions, our Rainier 2 AXT has hand selected soft-suiting fabrics in a contemporary tailored cut and a memory foam seat for a touch of luxury. Lined with thick energy absorbing foam, comfort and safety go hand in hand. A coordinating infant support cushion and a cup holder are included.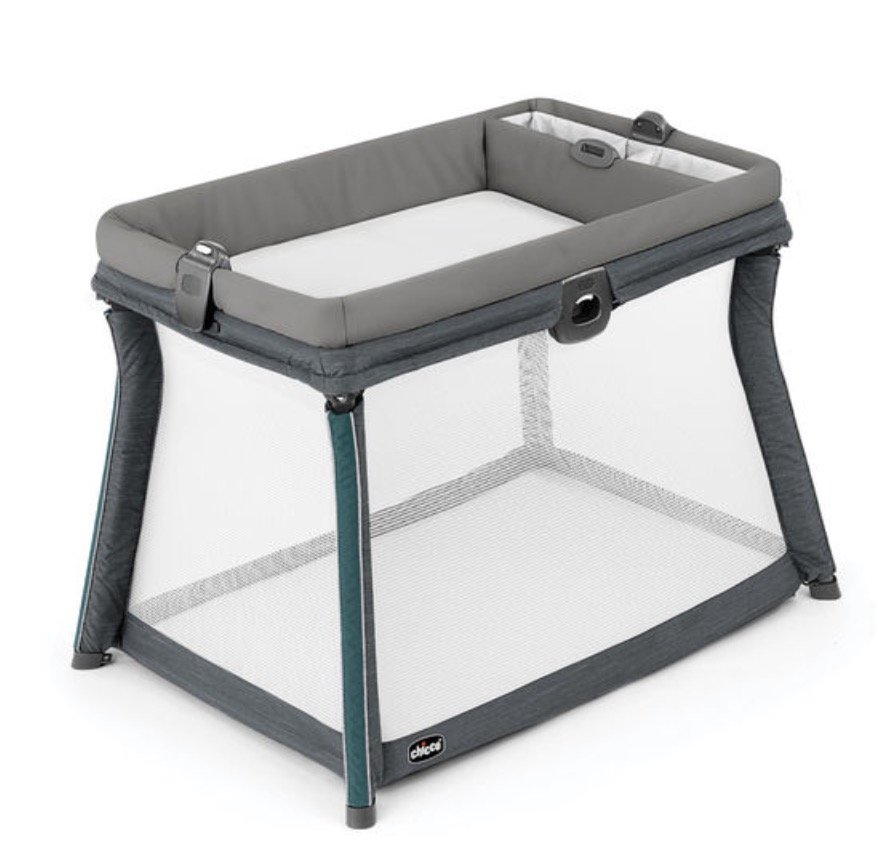 Chicco FastAsleep Full-Size Travel Playard
Simple, Modern & Roomy
The FastAsleep™ is a full-size travel playard with snap-open setup, zip-and-wash fabrics, and a 2-in-1 changer/napper. The napper creates a cozy environment for newborns up to 15 pounds, and the extra-large changer and sleeping area accommodate growing children up to 30 pounds.
Ready in a Snap!
The FastAsleep™ comes fully assembled and a simple snap-open motion positions the legs into place for super quick setup. A padded mattress secures onto the floor of the playard to create a comfortable space for naptime or playtime.
Presto Changer
For added convenience, the FastAsleep™ is equipped with an extra-large changer that turns into a newborn napper. The unit clicks easily onto the playard frame and its innovative flippable design makes it simple to switch from diaper changes to naptime.
Ultra Convenient
The FastAsleep™ folds up compactly and fits into its included carry bag for travel. A second carry bag for the the changer/napper offers the flexibility to travel light or pack everything. Zip-and-wash fabrics for the playard and mattress make cleanup a breeze.
Ready in seconds! No assembly required + snap-open setup
Presto Changer! 2-in-1 changer/napper
Zip-and-wash fabrics for easy machine washing
Full-size sleeping area for growing children up to 30 lbs
Extra-large changer for extended use up to 30 lbs
Newborn napper for use up to 15 lbs
Padded mattress with zip-and-wash cover
Compact fold
Separate carry bags for playard and changer/napper offer travel flexibility
Usage
For babies and children up to 30 lbs. and 35 inches.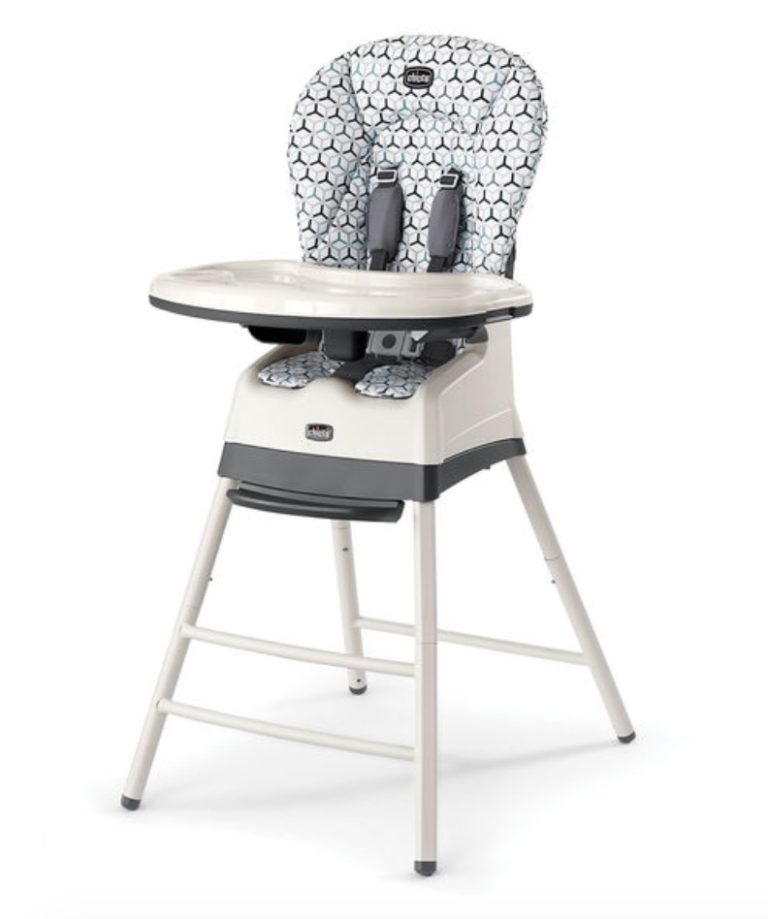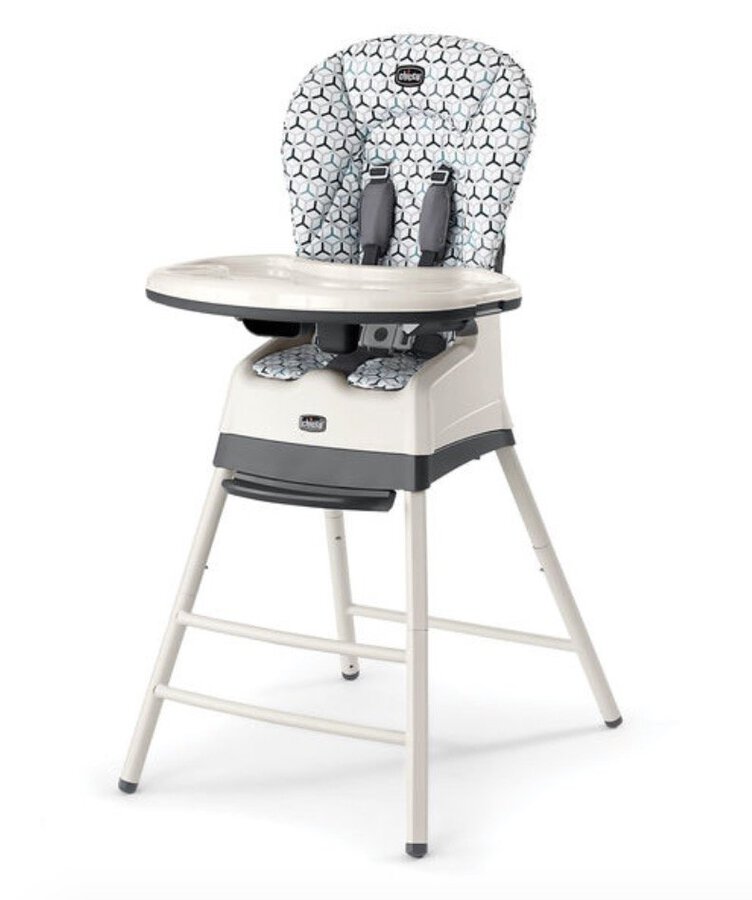 One Chair. Three Seats!
The Stack® is a multichair with three unique configurations that grow with baby: Highchair, Booster, and Youth Stool.
Multi-Function + Versatility
In its first mode, the Stack® offers all the convenience of an everyday highchair with a wipeable seat pad, five-point harness, removable tray, and three recline positions. As baby grows into a toddler, the highchair seat is easy to detach from its frame to create a high-back booster that secures to a dining chair for meals with the tray or at the table. Rubberized, pop-out feet for the booster help protect chairs. For older children, the highchair frame can be used as a stool with a contoured seat and pop-up backrest.
Ultra Convenient
Designed for use in the Highchair and Booster modes, the tray snaps easily onto the armrests for mealtime and slides onto the rear legs for storage. It also includes a removable liner for easy cleaning.
3-in-1: Highchair, Booster, Stool
3 recline positions with one-hand adjustment
Wipeable seat pad
Snap-on tray with one-hand removal/adjustment
Removable tray liner
Tray storage on rear legs
2-position footrest for Highchair
Padded, 5-point harness for Highchair and High-Back Booster
Highchair seat easily detaches from frame to create Booster and Stool configurations
Stool seat is contoured for comfort and features a pop-up backrest
Usage
Highchair: up to 40 bs
Booster: up to 50 lbs
Stool: up to 60 lbs
Baby Learning and Toys Gifts Ideas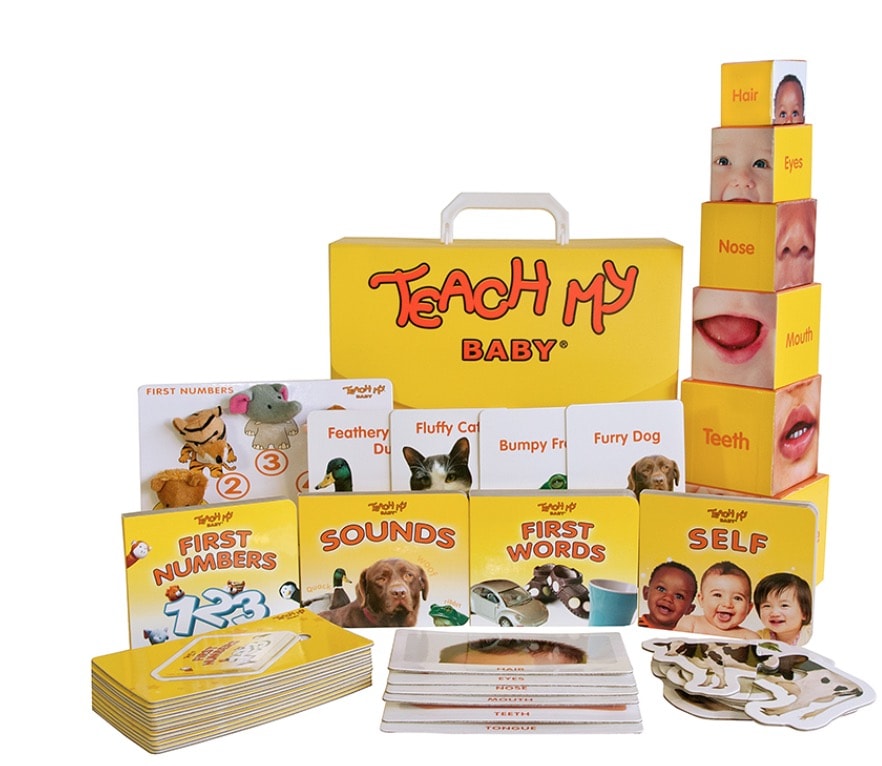 Teach My Baby is the award winning, all-in-one learning kit designed for babies 6 months+. Screen-free, the kit contains unique and coordinated tools to teach first words, first numbers, sounds, touch and self-awareness.
From finger puppets and books to blocks and puzzles, the kit is full of learning toys to give your mini scholar a head start. Teach My Baby promotes fine motor skills, hand eye coordination, parent-child interaction and self-esteem in just 20 minutes a day!
50+ pieces to teach baby first words, first numbers, sounds, touch and self awareness
Kit includes finger puppets, books, puzzles, blocks, mirrors
Promotes fine motor skills, hand-eye coordination, self esteem and parent-child interaction
Step by step teaching guide to ensure successful learning and development
Touch & Discover Sensory Turtle™
When the Touch & Discover Sensory Turtle™ comes out of his shell, he's sure to entertain your little one! This cuddly plush turtle features a variety of textures, colors and patterns to stimulate your baby's senses and encourage fine motor skills. Play peek-a-boo with the cute and cuddly turtle by tucking in his head and legs to change him into a soft, wobbly ball for 2-in-1 play. The chunky button on the top of the shell is easy for little ones to press and lights up in a variety of colors as it responds with sounds, music and cute phrases. The shell includes a baby-safe mirror, rattle and ring. There's plenty to see, touch and explore with this textured tortoise!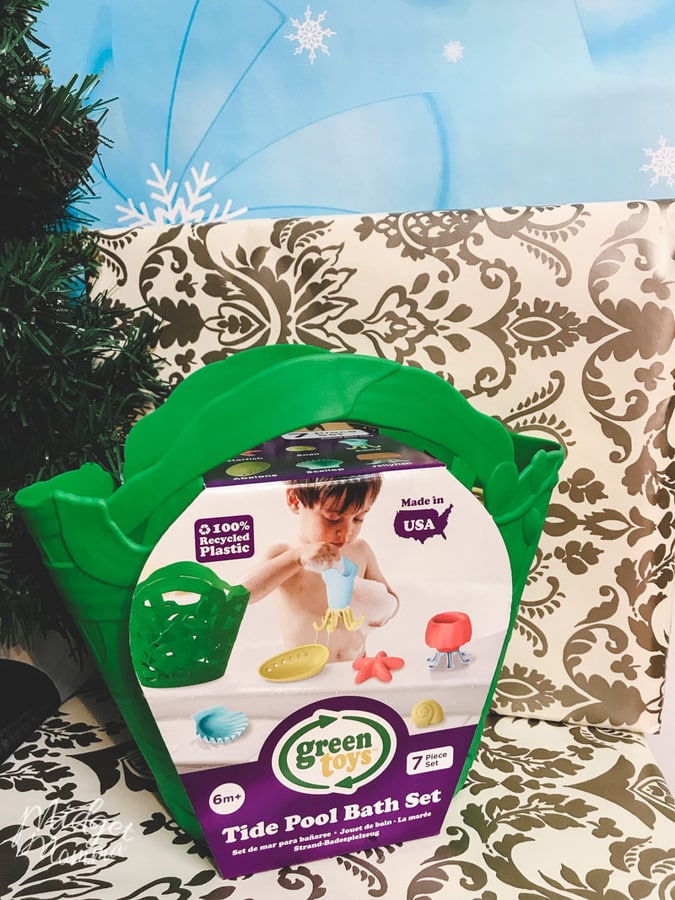 7-piece Green Toys™ Tide Pool Bath Set
Bring the fun and learning of tide pool and water table play to the bathtub! The 7-piece Green Toys™ Tide Pool Bath Set includes a starfish, scallop, abalone, snail, squid, and jellyfish, as well as a seaweed-patterned storage bag. Made in the USA from 100% recycled plastic milk jugs, each of the six shells and creatures in the set are specially designed to interact with and pour water in a different way. Scoop up water with the abalone and create a cascading waterfall with the holes along the edge, or fill the jellyfish and watch the water run down and out each of the legs. The palm-sized shells are the perfect size for scooping and pouring water to wash little ones in infant tubs, while the whole set is also great for the beach and backyard. When it's time for cleanup, collect all the pieces in the storage bag (made from 100% recycled plastic bags!). The holes throughout the sides and bottom of the bag allow water to drain out and pieces to dry between uses.
Baby Feeding and Nursing Gifts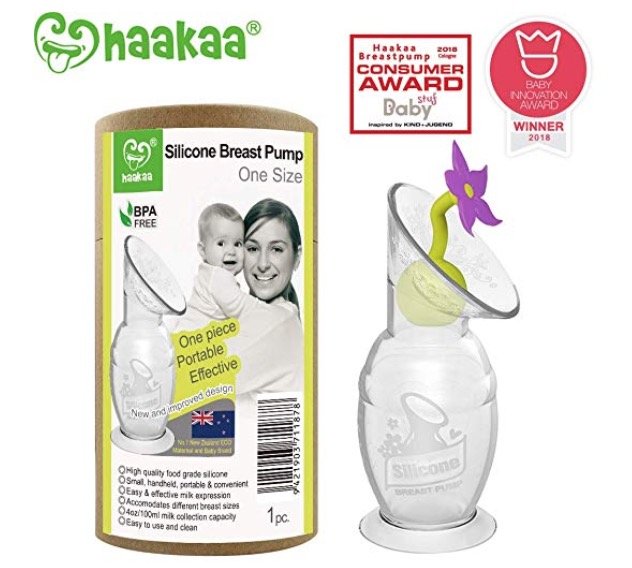 Haakaa Breast Pump with Suction Base and Flower Stopper
The Haakaa Silicone Breast Pump and Silicone Flower Stopper Set is easy to use, cord-free and travel friendly. Does not need to be charged or plugged in. Fits perfectly into any handbag or diaper bag. BPA, PVC and Phthalate free. Made from 100% food grade silicone.
Simply suction to your breast and let the pump do the work for you as it draws your milk using suction. No assembly required
The silicone flower stopper sits tight in the neck of your Haakaa breast pump and will stop any spills or accidents and is also made from 100% silicone (comes in blue, orange, white and purple)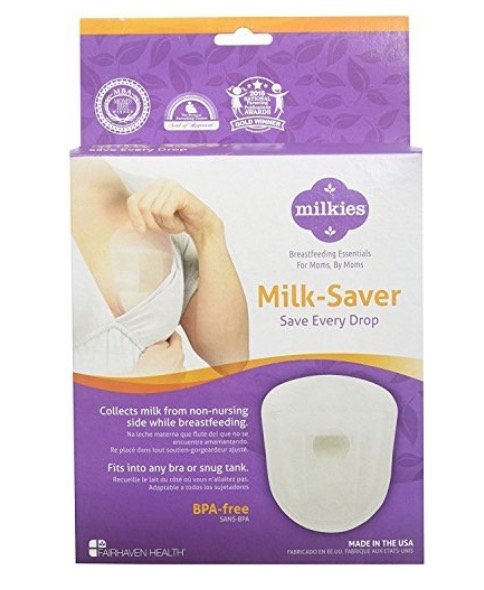 The Milk-Saver is easy to use; simply slip it into your bra cup on the side you're not nursing or pumping from. It collects the milk that is leaked when your milk lets down and prevents you from wasting a single drop and can be safely saved for another feeding.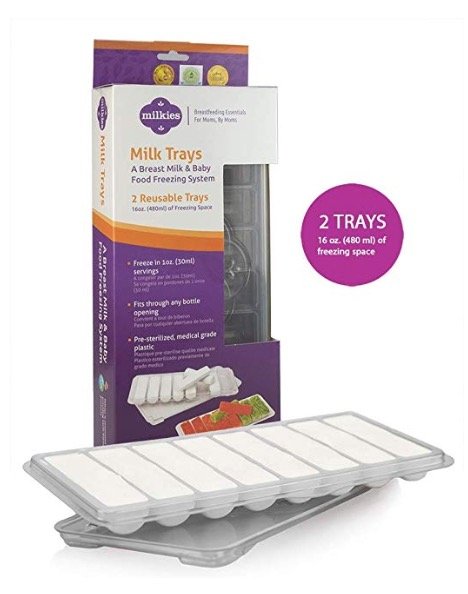 Great for moms on-the-go, Milk Trays are BPA-free, easy to use, and take up little freezer space. Allows you to freeze breast milk into convenient, 1-ounce sticks that fit into all bottle sizes.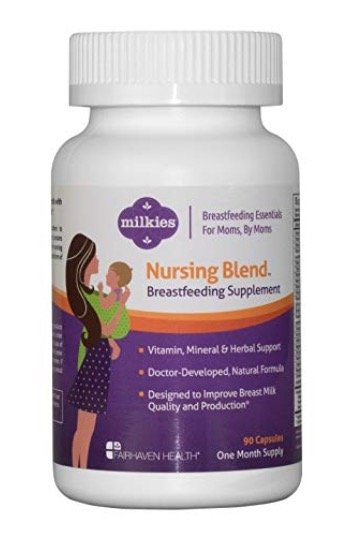 Endorsed by a leading lactation specialist and MD, it's the only breastfeeding supplement that provides herbal support for breast milk production AND comprehensive vitamin and mineral support nursing moms need. Boosts milk supply quickly and naturally.
Includes a blend of whole Fenugreek seed powder and Fenugreek seed extract to provide an equivalent dose of 2 grams of Fenugreek in one daily dose.
Contains complete vitamin and mineral support designed specifically for nursing moms, including 700% Daily Value of Vitamin D and 200% Daily Value of Vitamins B1, B2, B3, B6, B12 and biotin.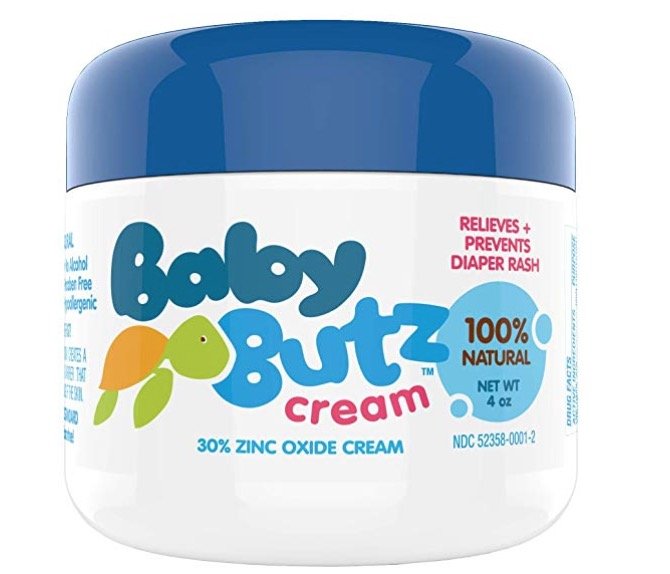 Safest and most effective diaper rash treatment available without a prescription.
100% natural ingredients.
Used in hospital neonatal units and many pediatricians hand out samples, plus medical professionals have endorsed this cream.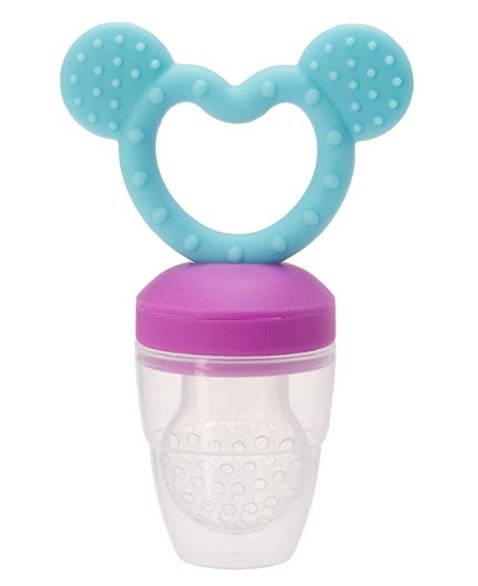 Haakaa Fresh Food Feeder and Teether
The perfect way to introduce solids into your baby's diet without the risk of choking. It allows the child to experience the flavor and texture of solid foods while also building independence, learning to self-feed, improve hand-eye coordination and fine motor skills.
Put fruit, vegetables or meat into the silicone pouch and seal tight.
Need a teether, too? Simply turn your feeder upside down and your child can chew and suck on a 100% food grade silicone teether.
More hygienic and long lasting than other mesh material alternatives.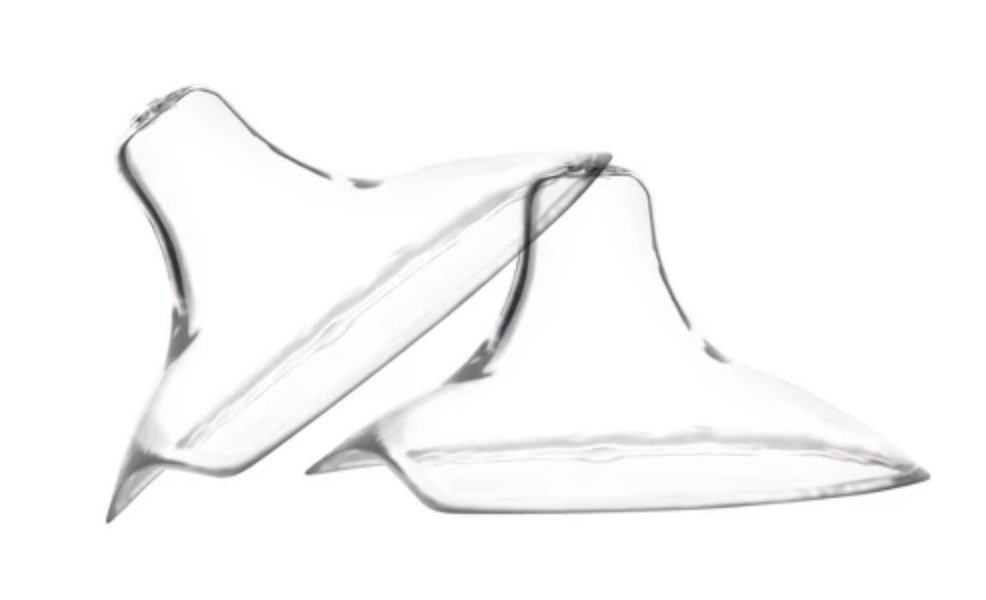 These help mom continue breastfeeding when experiencing latch on difficulties, flat or inverted nipples, or nipple soreness. The unique shape allows for more skin contact between mum and baby.
Made with ultra-thin, super-soft, flexible, 100% food grade silicone, these warm with mum's body temperature for a natural feel.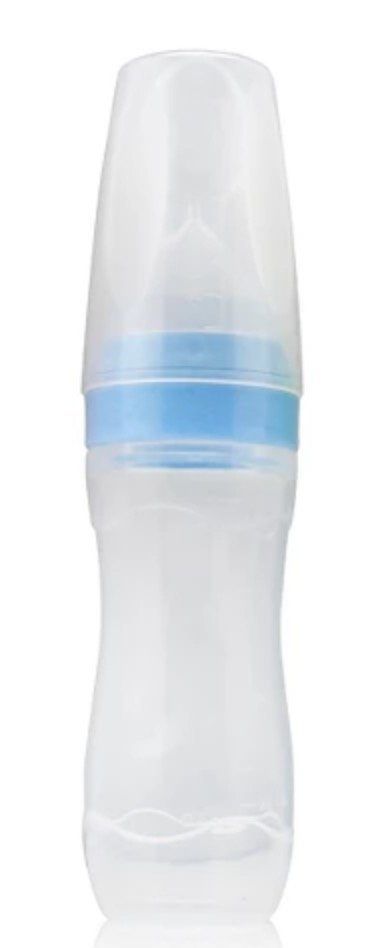 Baby Food Dispensing Spoon with Cap
Made from 100% food grade silicone, it's the perfect way to feed your little one with homemade goodness in a harsh chemical free, mess free and waste free way. Fill the tube with whatever food you choose and pop on the lid. Food will stay trapped inside the silicone tube in your bag until it's time for a snack.
Remove the lid and with one small squeeze of the tube food will dispense onto the already attached spoon. That's it!
Once you have finished feeding your little person then simply pop the lid back on and back into your bag.
Dishwasher safe and all parts dismantle for easy cleaning. Leak proof and air tight when lid attached. Silicone tube can be left in boiling water to heat food.
No PVC, no BPA, no phthalates, no artificial colors. Holds up to approximately 4 oz.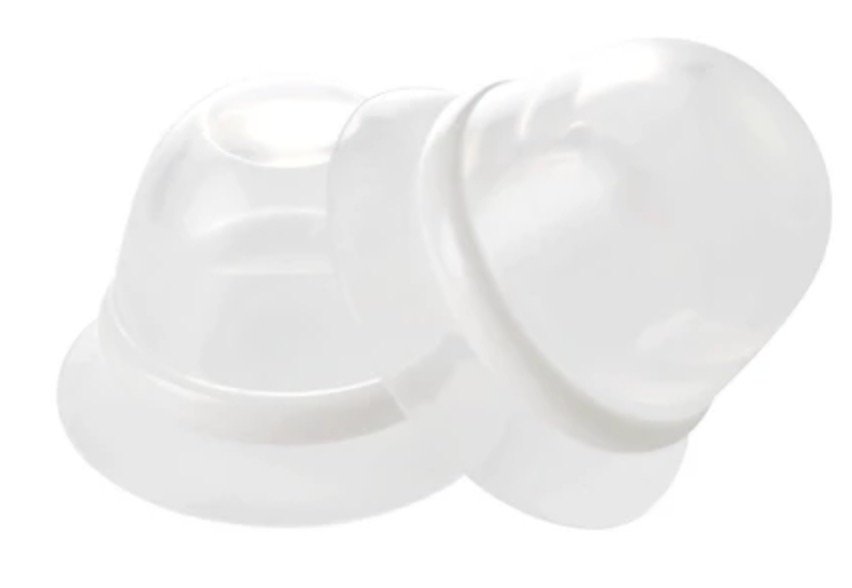 Perfect, compact and simple solution for moms struggling with breastfeeding because of inverted nipples.
Nipple cups made from hypoallergenic silicone and designed to gently pull your nipple outwards using suction.
Simply place over your nipple before breastfeeding and push the top of the cup down creating suction. The cup will gently draw your nipple out using suction to make latching a breeze.
Be sure you check out the rest of our Holiday Gift lists to help you get all of your holiday shopping done! You can see the full list of Gift Lists here, but here are a few to check out now!
Awesome Christmas Gifts for Girls(Ages 6-9)