Have a home chef on your shopping list? The gifts that are perfect for the home chef are amazing! I am loving just how much awesomeness there is for those who love to cook!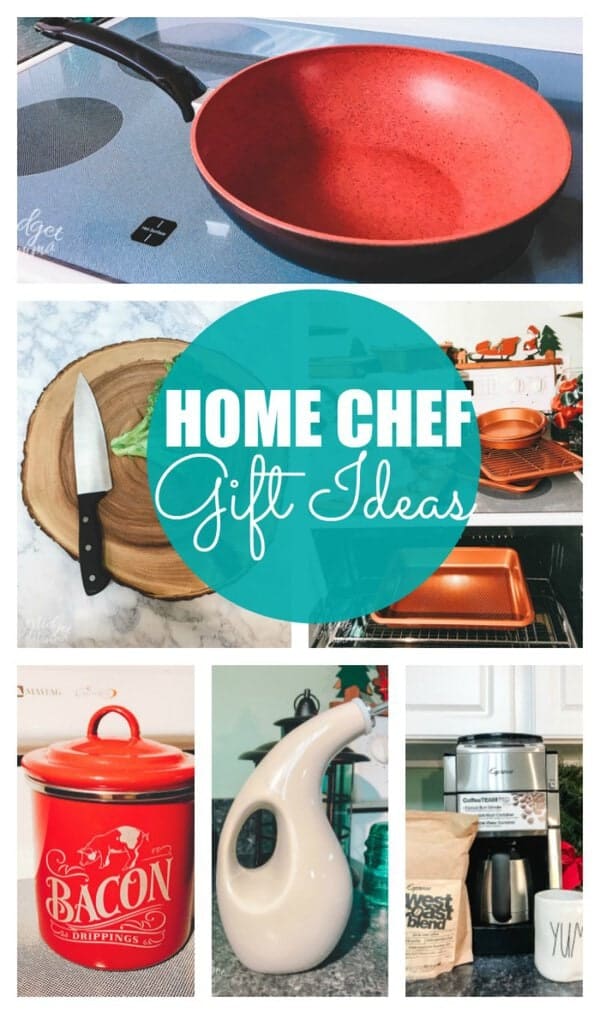 Awesome Gifts for the Home Chef
From cooking, to baking and even enjoying their coffee, there is something for everyone whose happy place is in the kitchen!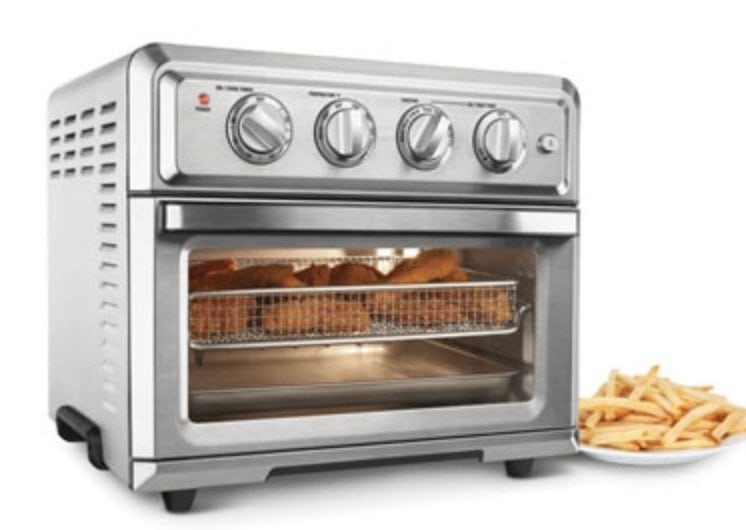 The Toasting And Air Frying Oven
This is the 1,800-watt countertop toaster oven with a built-in air fryer. As a convection toaster oven, it bakes 12″ pizzas, broils succulent tenderloins, and toasts up to six slices of crispy bread. As an air fryer, it uses a continuous flow of high velocity, ulta-hot air instead of oil to cook French fries, chicken tenders, and mozzarella sticks with the same gourmet flavor and texture of those produced using oil-based models. With an auto shut-off and interior light. Includes oven rack, baking pan, and fryer basket. Plugs into AC. Stainless Steel.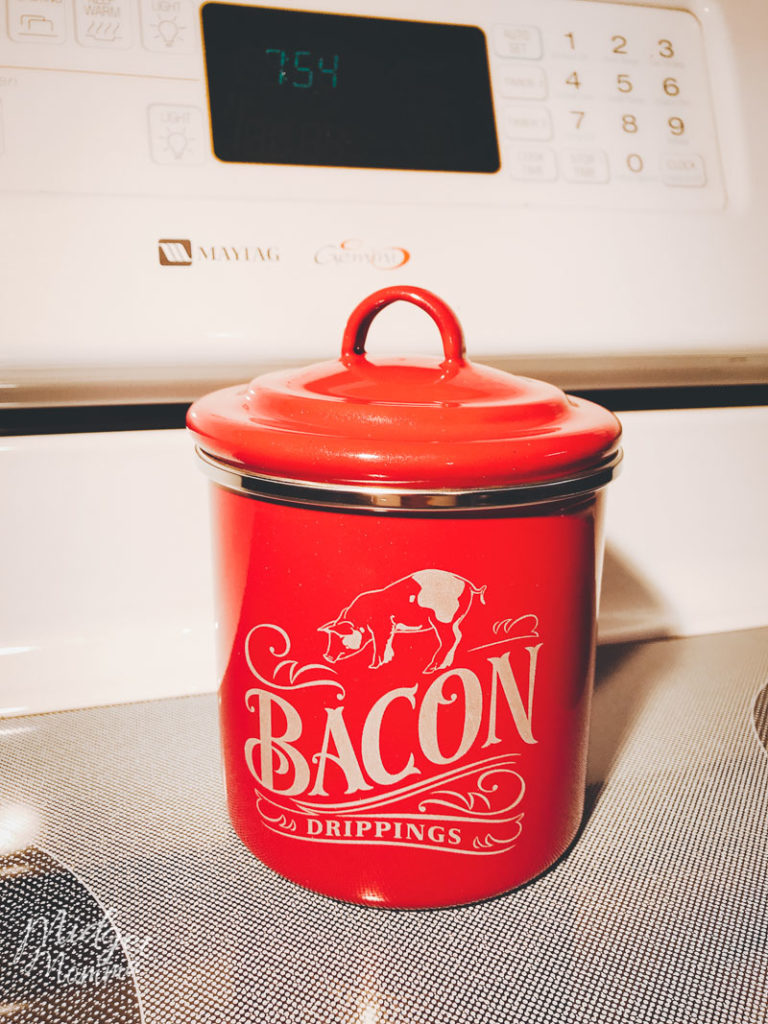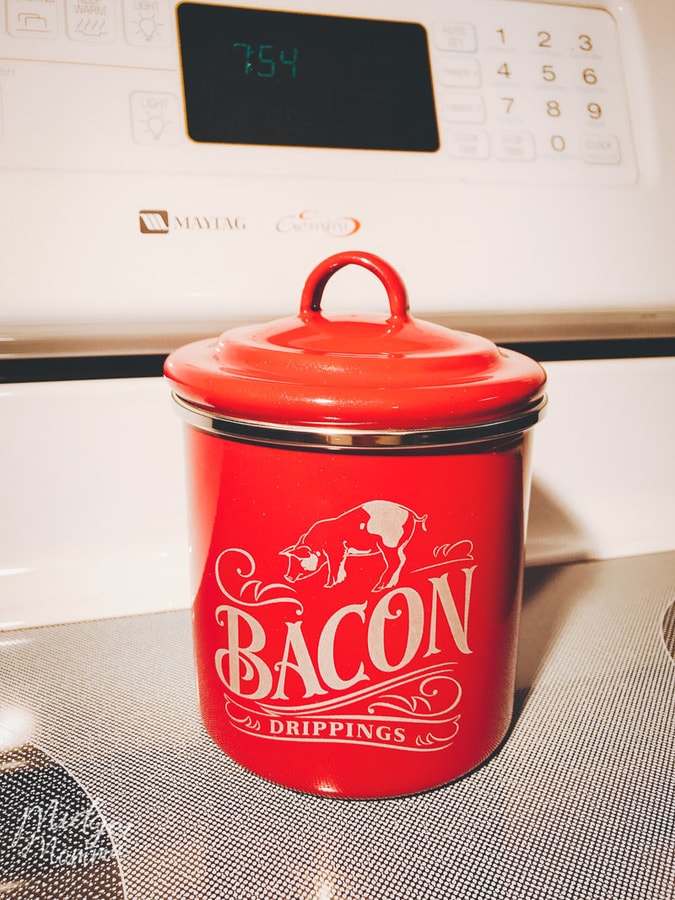 Durable, heavy gauge steel construction for long lasting performance
4-Inch diameter can provides ample storage volume for bacon grease
Can features enamel lid and sturdy handle for easy countertop control; heat safe to 450 degrees F (the bacon grease can is not intended for stovetop or oven use)
Modern colors complement the full line of stylish and functional Ayesha Curry cookware and bakeware
This Ayesha Curry kitchenware helps support No Kid Hungry to provide up to 500,000 meals to children in need. Learn more at nokidhungry.org/onedollar
The stoneware cruet's opacity protects oil from oxidation; spout is proportioned to help control the flow of oil during cooking
Integrated right into the bottle's design, the handle is comfortable to grasp
This olive oil bottle is dishwasher safe for convenience
This fun EVOO bottle is the perfect complement to many other items in the Rachael Ray Collections
Essential bakeware for home chefs who emulate Ayesha Curry signature style of stylish simplicity
Heavy-duty, high-performance steel construction boasts extended edges for easy handling in and out of the oven; set includes cookie pans in two sizes and matching cooling rack
Diamond textured interior surface and long-lasting, high-quality nonstick help promote even baking and browning and easier food release
Dishwasher safe, Handwash reccomended; oven safe to 450 degrees F
This Ayesha Curry kitchenware helps support No Kid Hungry to provide up to 500,000 meals to children in need. Learn more at nokidhungry.org/onedollar
9-Inch by 13-Inch cake pan, (2) 10-Inch by 15-Inch Cookie Pans, 9-Inch by 5-Inch Loaf Pan, (2) 9-Inch Round Cake Pans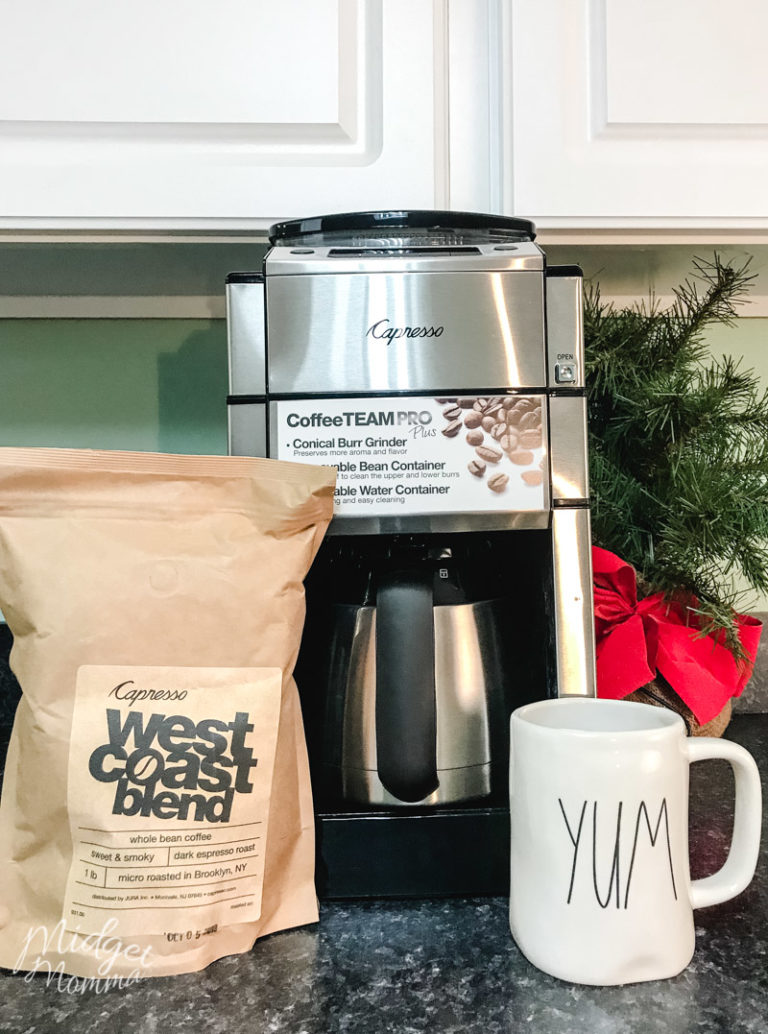 The CoffeeTEAM PRO Plus brings new technology for a bean-to-carafe experience that is a cut above the rest. A sleek stainless steel exterior and multiple advancements for convenience and practicality make this the most fully featured 10-cup stainless steel thermal carafe coffee maker/conical burr grinder combination on the market!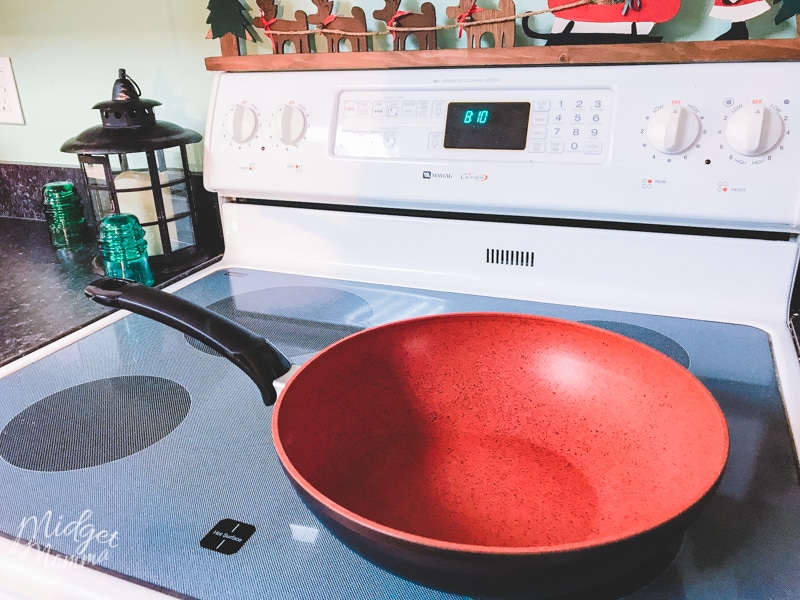 Fissler SensoRed 11 Inch Nonstick Wok
SensoRed – Frying finally made simple.
SensoRed is an exciting new innovation in frying woks. It utilizes a thermo-sensitive nonstick coat- ing to let you know when the right frying temperature has been reached.
When heated to the optimal frying temperature, the entire surface of the SensoRed wok changes to the color of the speckles in the nonstick coating. This is your visual indication that it is now the ideal time to cook your food.
The SensoRed innovation ensures that food is never placed in a wok which is too cold or too hot. With its outstanding nonstick properties, SensoRed provides an easy way to achieve ideally fried food and perfect results.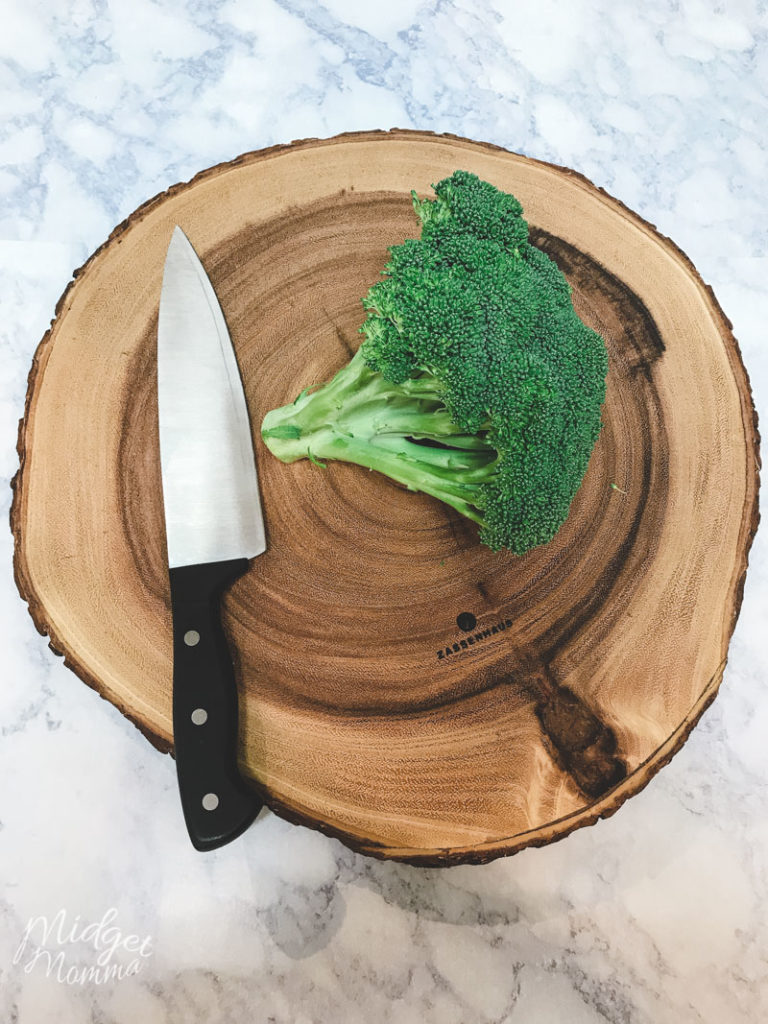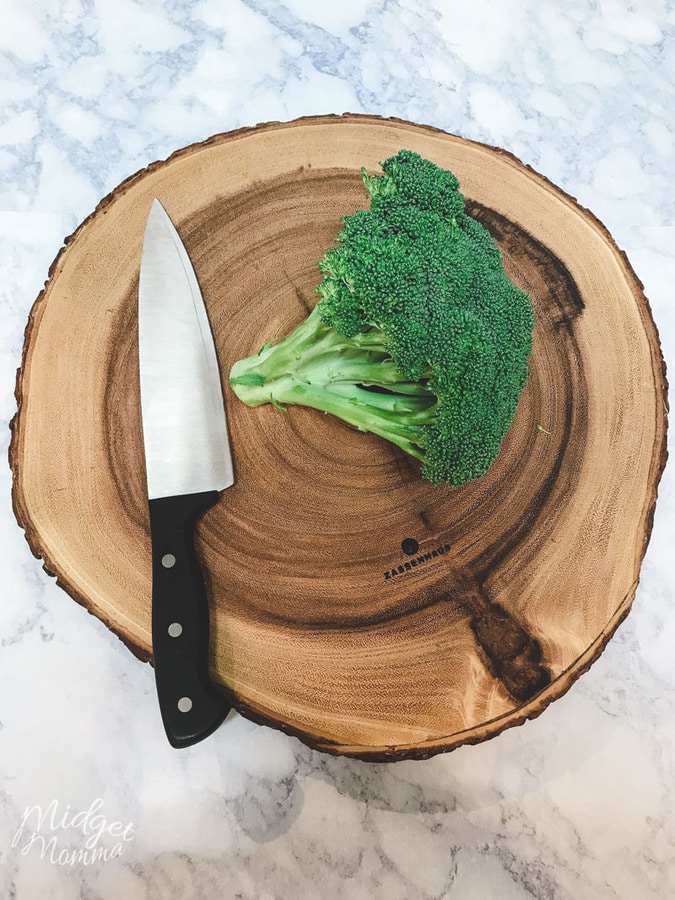 ACACIA WOOD ROUND SERVING BOARD – 18″ DIAMETER
Each Acacia wood board is hand crafted
Each board has beautiful, natural bark decor all around it
Wood is sourced only from sustainable forestry practices
1 year warranty
Surface sealed with a special heat treatment
1.2″ thick
18″ diameter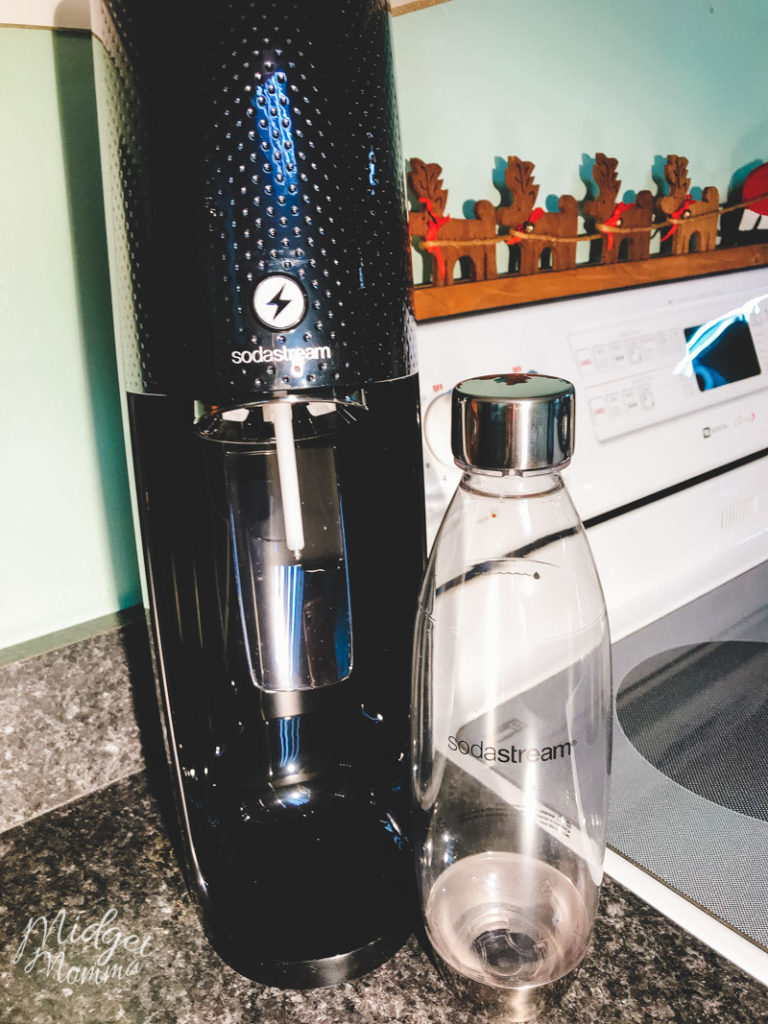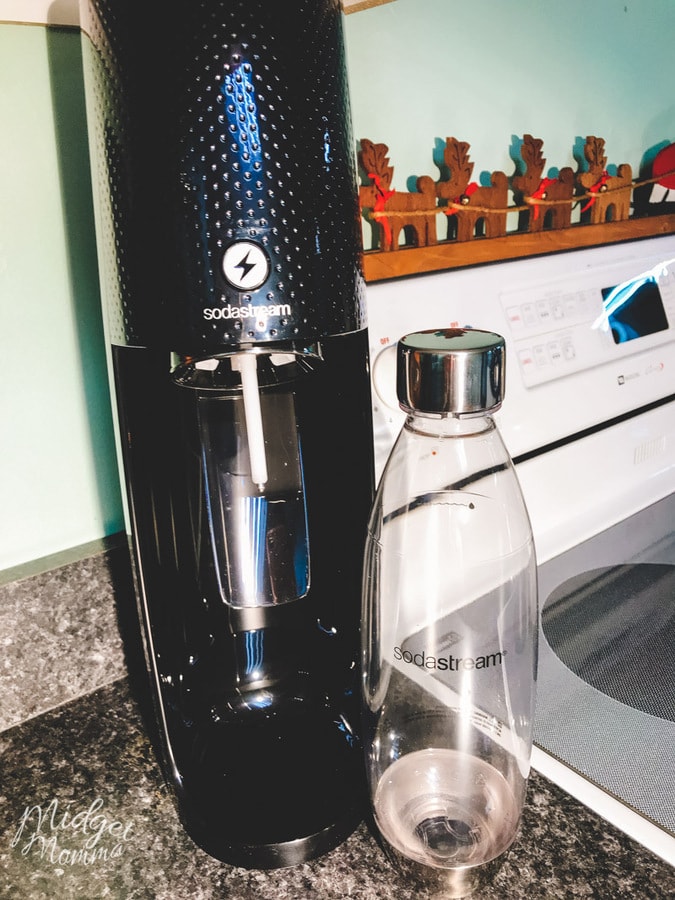 SodaStream Sparkling Water Maker 
Remembering to stay hydrated can easily be forgotten – especially during the holidays. The Fizzi One Touch has you covered so you can juggle holiday shopping and decorating while increasing healthy hydration* — just at the touch of a button. With three levels of automatic carbonation, you can perfectly customize your sparkling water and there's no worry of accidentally fizzing all over yourself.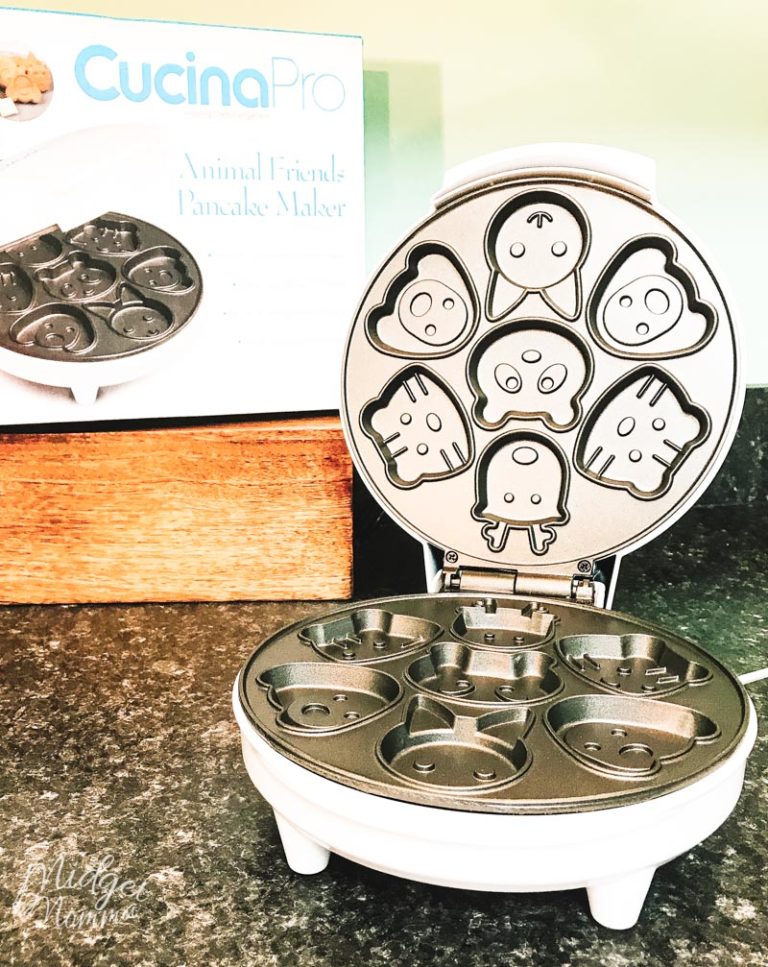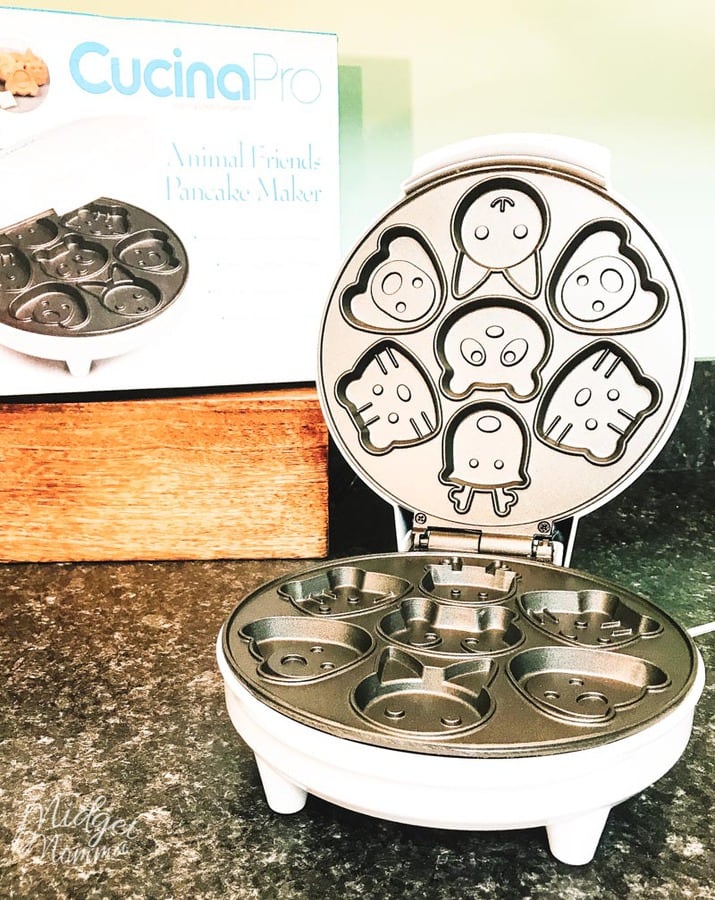 Surprise the fam with adorable animal shaped pancakes with the CucinaPro Animal Friends Pancake Maker. This one of a kind pancake maker cooks 7 unique mini animal shapes effortlessly in as little as 3-5 minutes, perfect for those busy holiday mornings! With features like non-stick coating and upright storage, cleanup is easier than ever.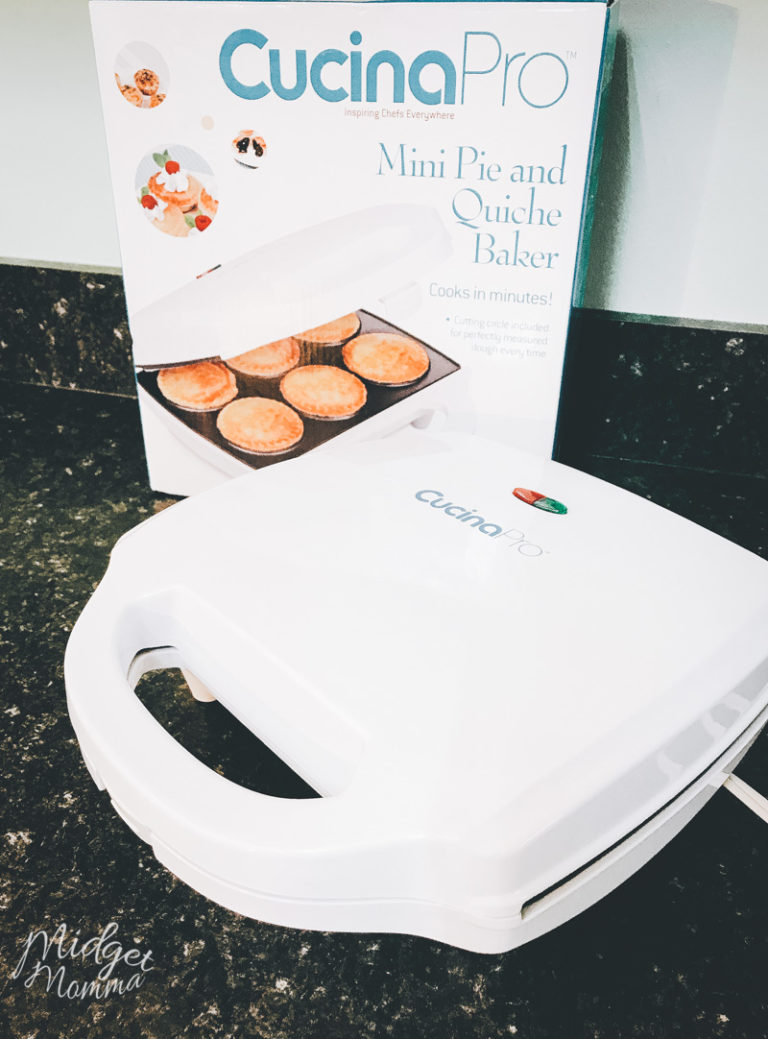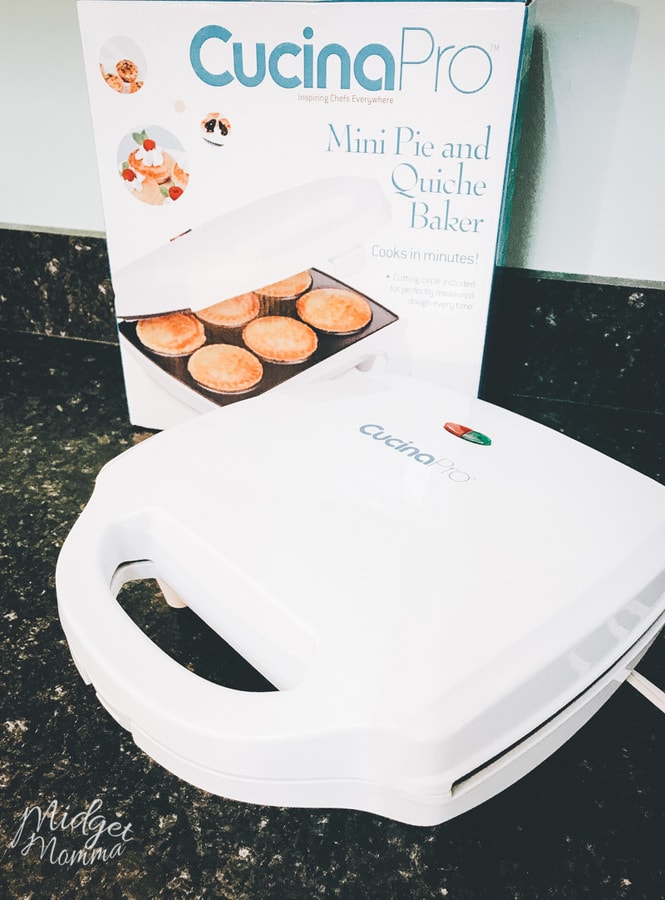 Get creative with your baking with CucinaPro's Mini Pie and Quiche Maker! This unique baking appliance makes delicious bite sized quiches in just minutes. This compact appliance is easy to store and will spark new baking inspiration with the ability to choose whichever sweet or savory filling you like. The interior has nonstick coating for easy clean up, with a circle cutter included to measure your dough out perfectly every time.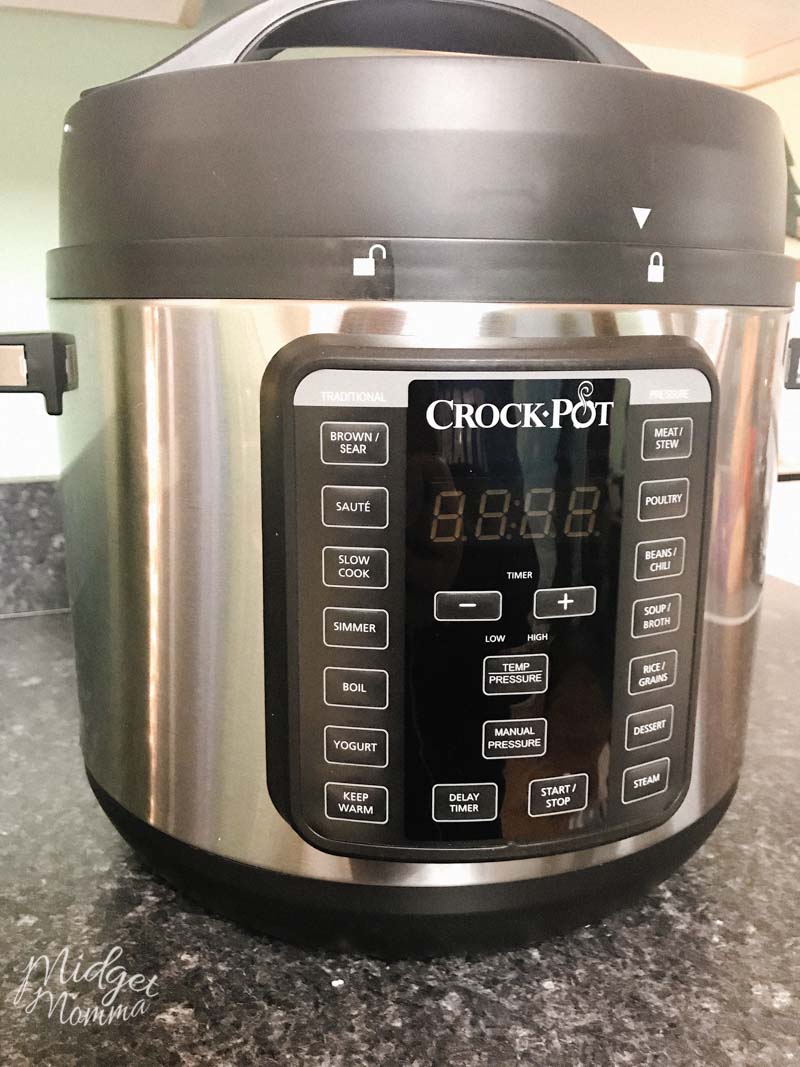 Crock–Pot® 8-Quart Express Crock Multi-Cooker – offers the capacity to serve nutritious, home-cooked meals for large families or parties of ten people or more.
The Crock-Pot 8-Quart Express Crock XL Multi-Cooker can cook meals up to 70% faster than traditional cooking and has enough capacity to serve nutritious, home-cooked meals for large families or parties of ten people or more. Thanks to convenient one-touch settings for various pressure-cooked meals, you can choose to eat sooner, or you can use the slow cook setting to come back later to a delicious, hot meal. You can also steam, brown, sauté, simmer, boil, or use the Manual Pressure setting, making one-pot meals easier than ever.
Make meals that can feed 10 people or more thanks to its larger 8-quart capacity
Pressure cook, slow cook, brown/sear, sauté, or steam all using one versatile appliance
Cooks up to 70% faster than traditional cooking methods, when using the Pressure Cook setting
Easily make a variety of healthy meals at a touch of a button, like chili, soups, risotto, and more by using any of the convenient one-touch meal settings
Airtight locking lid stays sealed under pressure for added safety
Accessories include recipe book, steaming rack, and serving spoon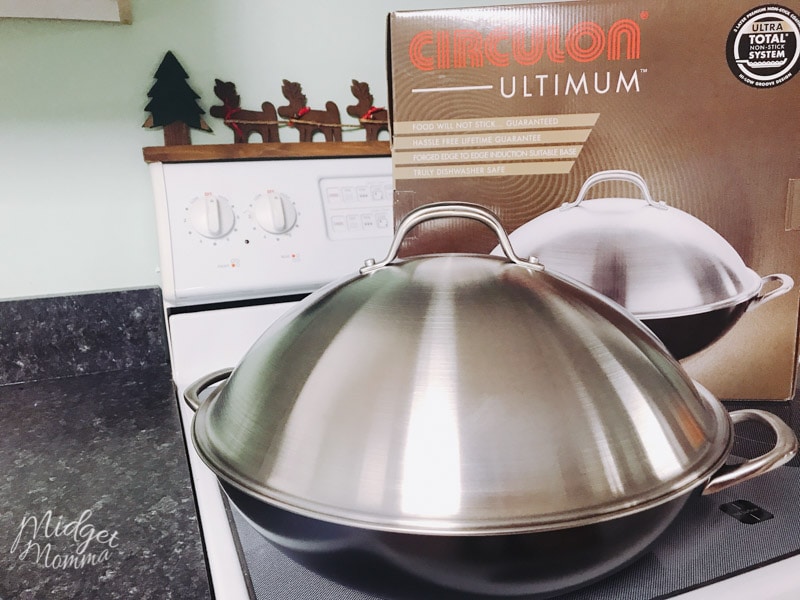 Circulon" Ultimum! 13.75″ Covered Wok with Stainless Steel Lid
Pressure-forged solid-gauge aluminum construction delivers exceptional durability with outstanding heat conduction ideal for stir-frying
Ultra TOTAL(r) Nonstick System with premium triple-layer nonstick on unique raised circles for reduced surface abrasion; metal utensil safe and easy to clean
Dishwasher safe inside and out, with a flat-rivet interior for easier utensil access with even more cleaning convenience
Unique stainless steel base plate is compatible with all stovetops including glass and induction
Contoured stainless steel handle is oven safe to 450 degrees F and dual riveted for extra strength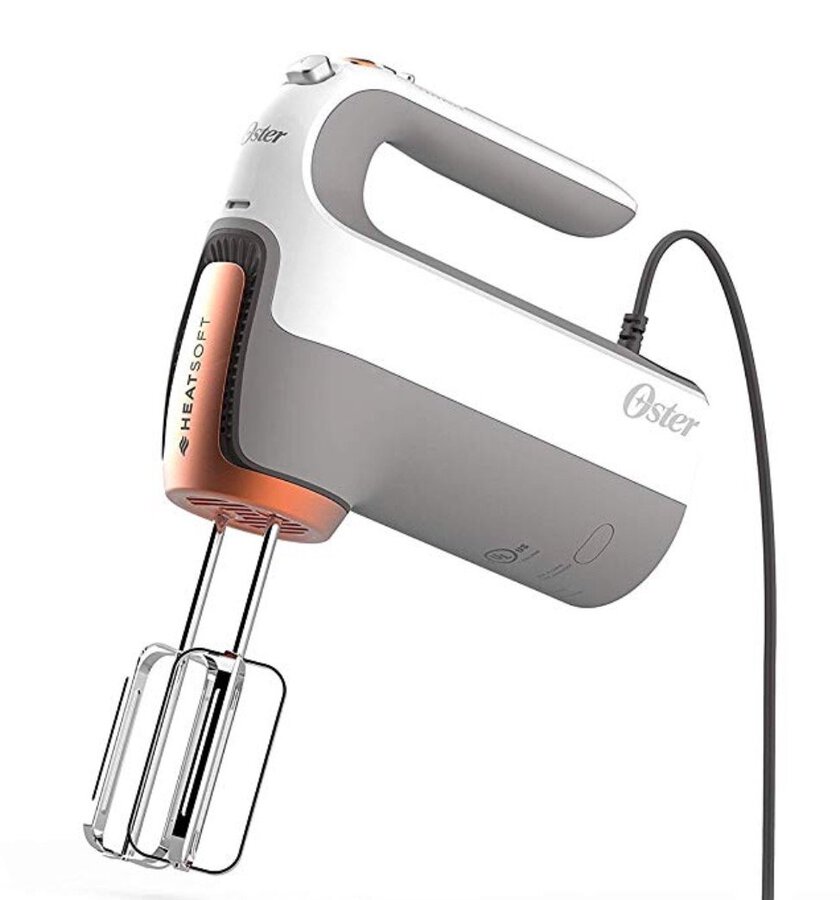 Oster® Hand Mixer with HeatSoft Technology
Bake fluffier goodies faster! With gentle warm air that softens batter with heat while mixing, HeatSoft Technology brings cold butter to room temperature 12X Faster*. No need to wait to bake with the Oster® Hand Mixer with HeatSoft. It delivers creamy batter and better tasting baked goods.
• 270-watt motor
• 7-speed control
• One-touch Burst of PowerTM
• Durable full size beaters,
dough hooks, and whisk
• Removable magnetic nozzle –
easy to clean
• Includes storage case – easily
snaps onto the unit and
perfectly fits all attachments
and power cord
• Convenient one-touch beater
eject lever
• Ergonomic handle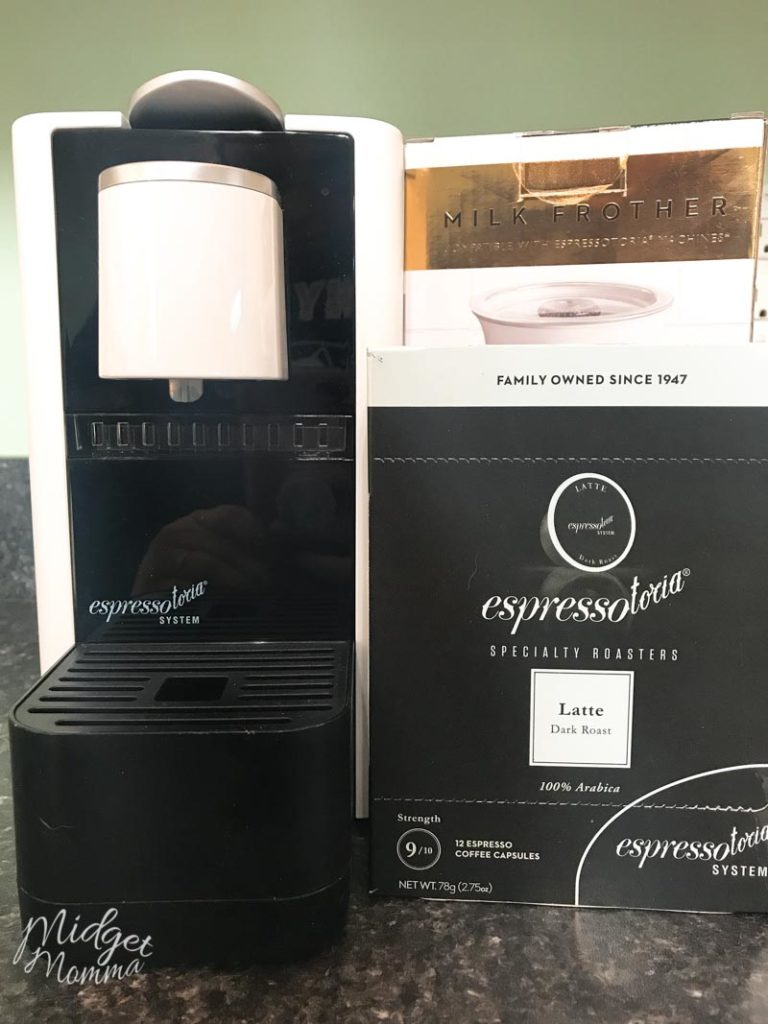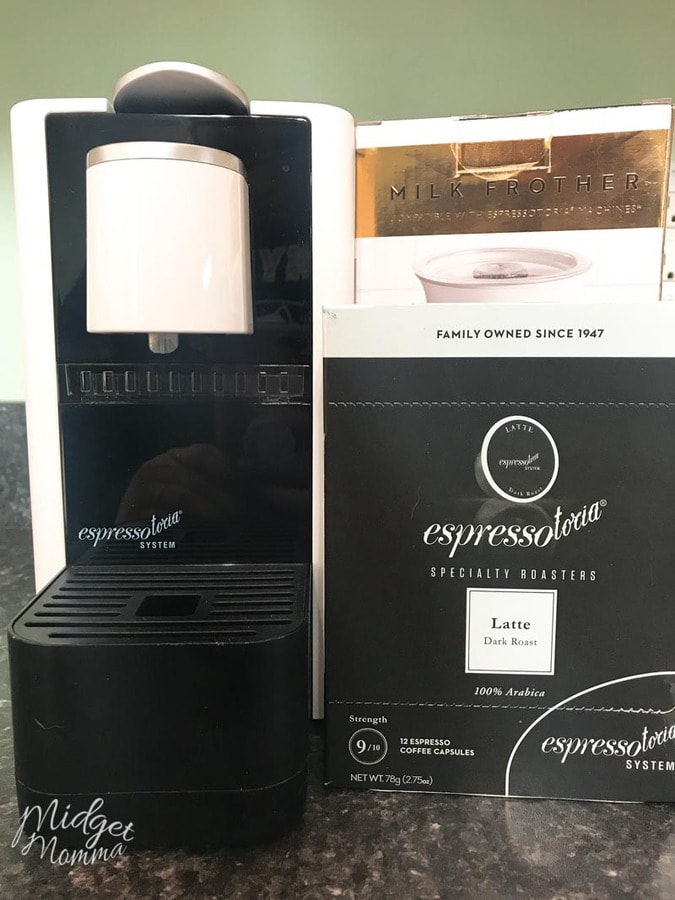 Espressotoria Caprista Machine
This sleek, modern countertop espresso machine allows couples to make fresh espresso with the push of a button to elevate the at-home (and breakfast in bed!) coffee experience!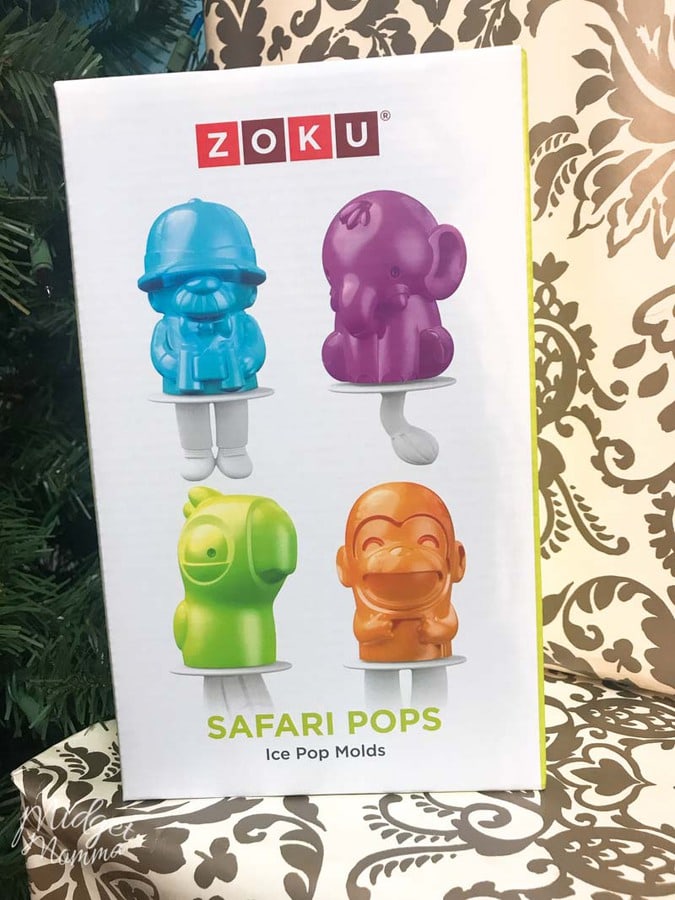 FOUR UNIQUE MOLDS: 4 different molds for a variety of jungle-inspired creations; includes a curious Professor, Parrot, Elephant, and Monkey; about 1.4-1.6-fluid ounces each
EASY TO USE DESIGN: Silicone molds easily release your pops from the polypropylene base, no inverting required; simply pull out your fish pop and enjoy; no need to run under warm water; each mold includes a stick with drip guard for mess-free enjoyment
NOT JUST FOR POPSICLES: This product doubles as a candy mold; use melted chocolate or candy instead of fruit juice to create lollipops
MIX-AND-MATCH: Go wild with different combinations of molds and tails to make your own jungle creations
BPA-FREE AND EASY TO CLEAN: BPA and phthalate free polypropylene and silicone design is easy to use and clean; do not wash in the dishwasher; clean with mild soap and water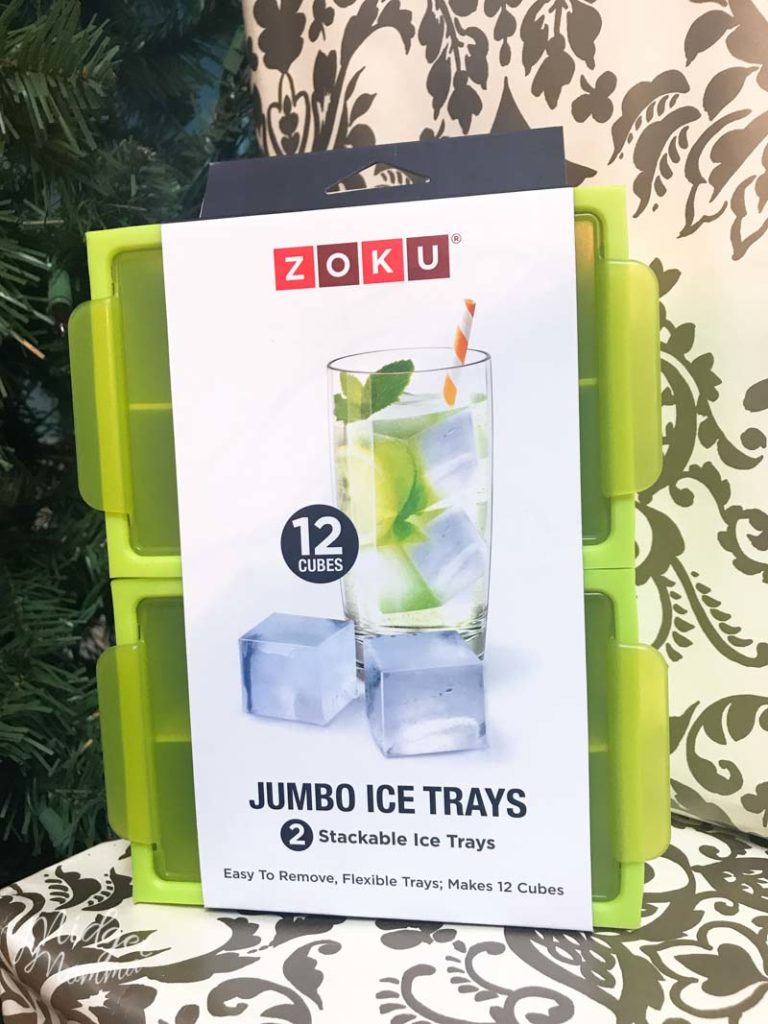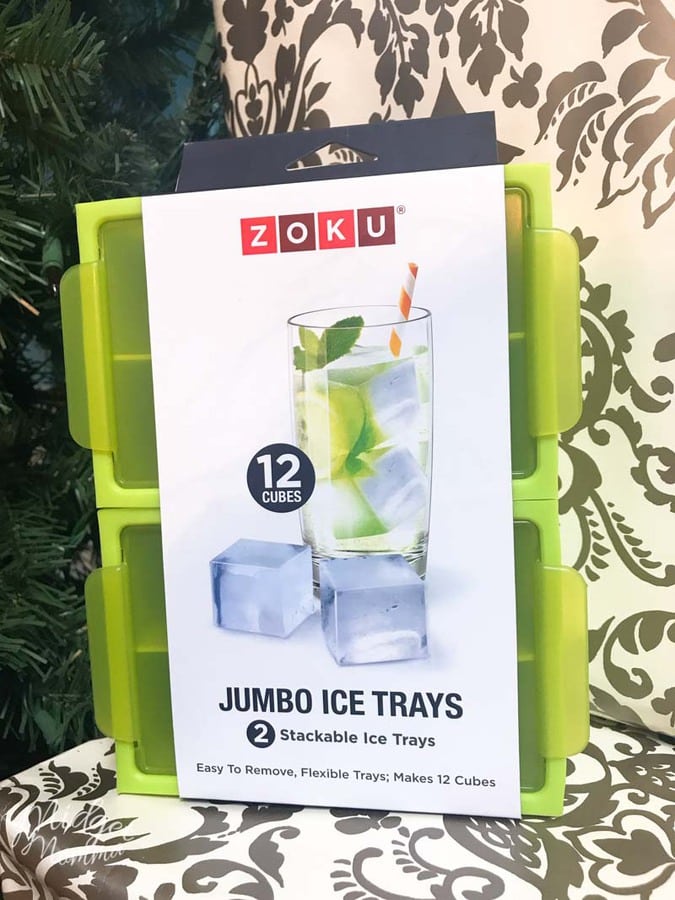 Make perfect ice cubes using Zoku's silicone Jumbo Ice Cube Trays. This space-saver pack of two molds makes six extra large ice cubes each and conveniently stacks on each other. The tightly sealed flavor-guard lid prevents freezer-tasting ice and spills while transporting to the freezer. Nearly flawless cubes easily remove by inverting the silicone mold—no rinsing required!
Be sure you check out the rest of our Holiday Gift lists to help you get all of your holiday shopping done! You can see the full list of Gift Lists here, but here are a few to check out now!
Awesome Christmas Gifts for Girls(Ages 6-9)