Games make the perfect family gifts! Each year we get the kids a few new games to add to our collection. It is just so much fun to sit around in the living room and play a game with the whole family!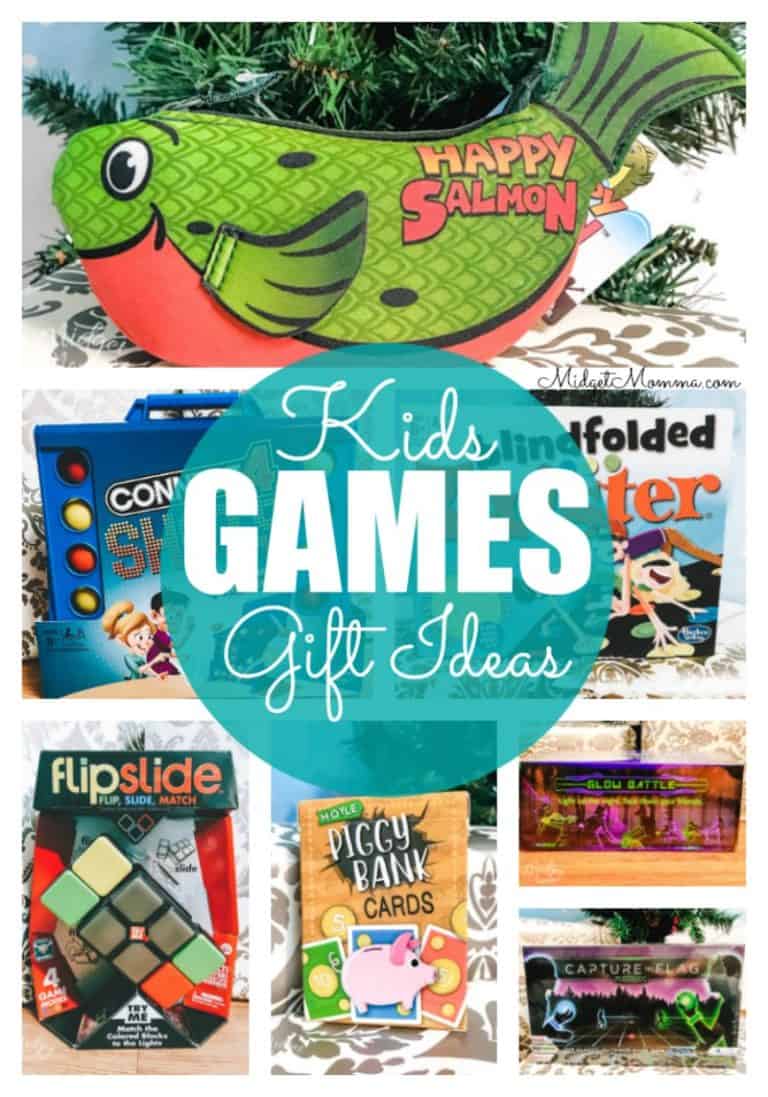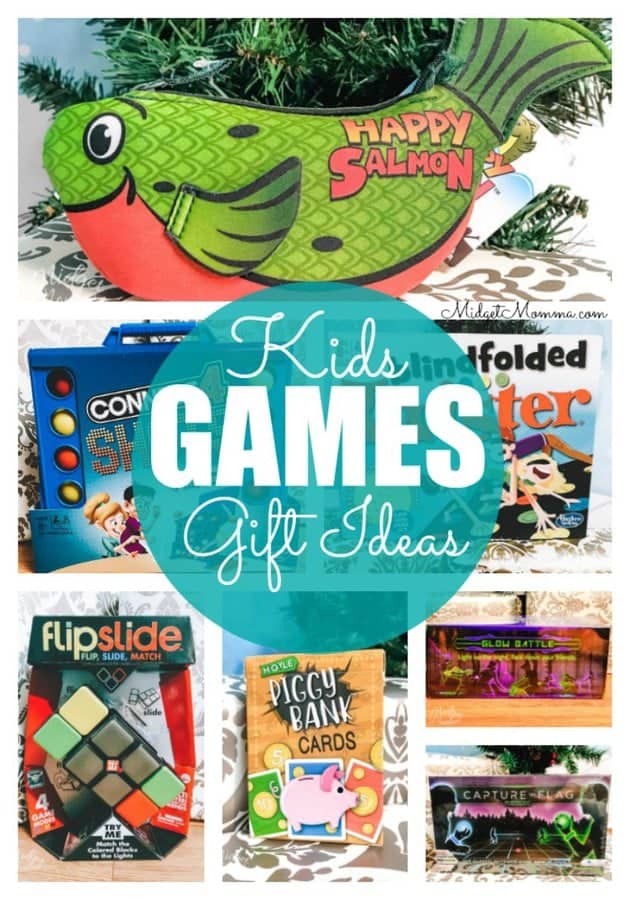 Kids Games Gift Ideas
I think you guys are going to really love all of the new Awesome Board Game Gift Ideas for Kids!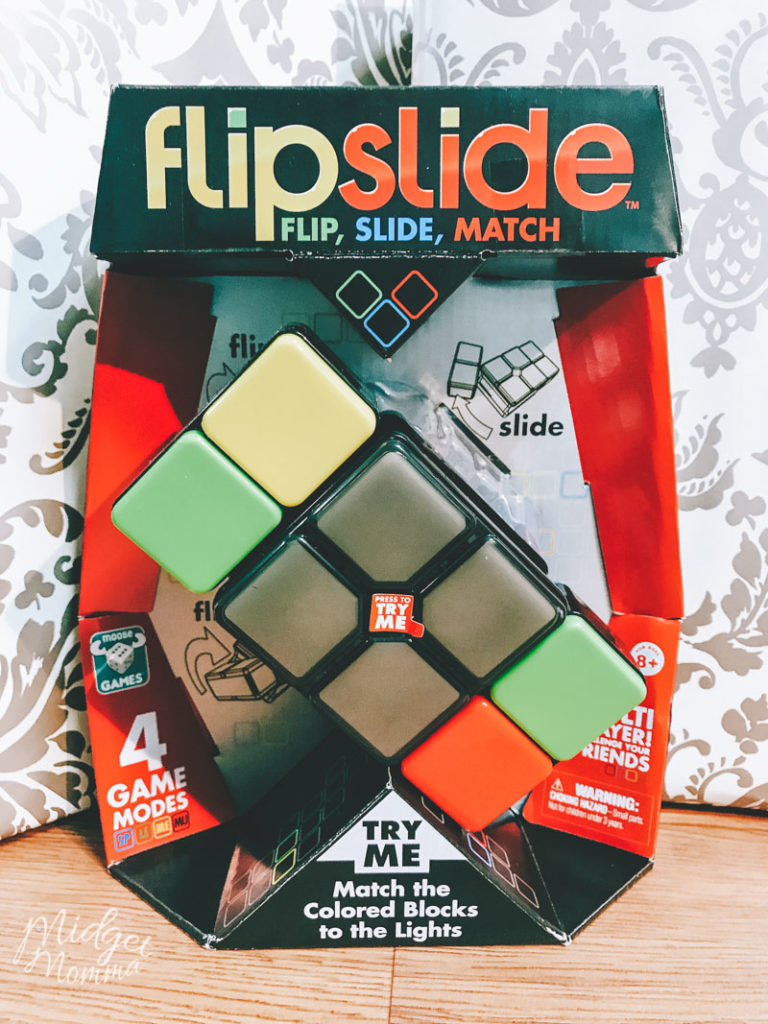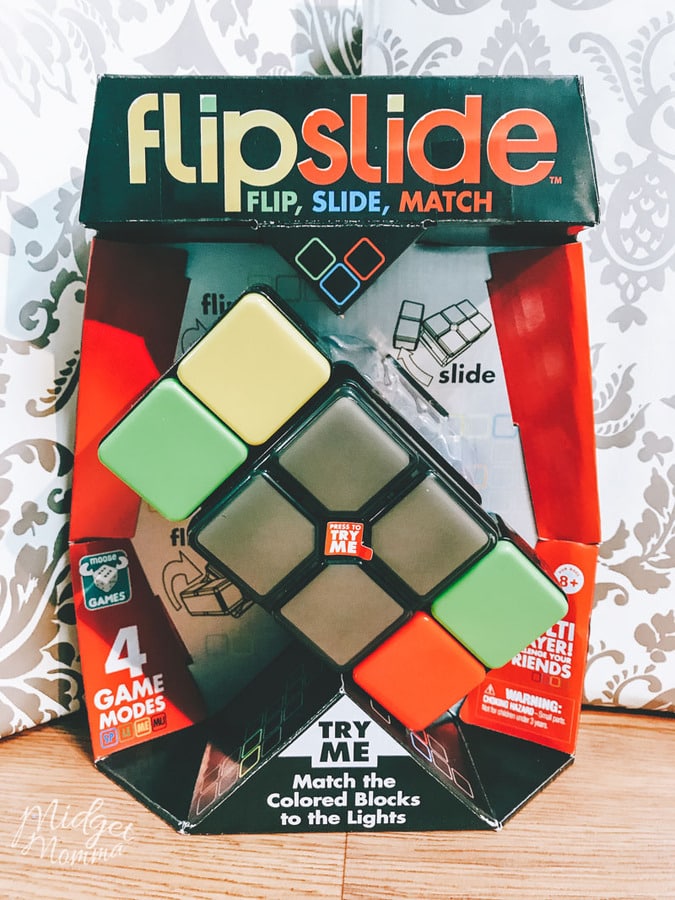 This hand-held electronic pattern and color memorization game with a unique twist-and-slide feature that allows players to challenge themselves and their friends with four modes of play. Players must flip and slide the colored blocks around the center screen so that each brightly-colored cube matches with the corresponding center lights. Ages 8+.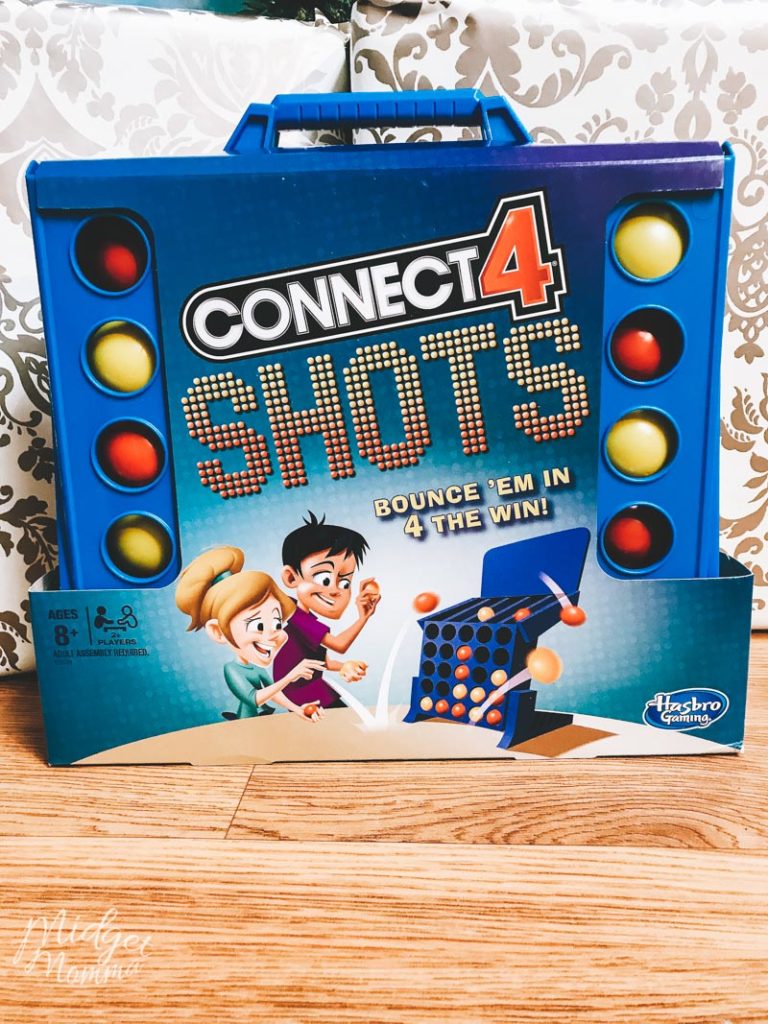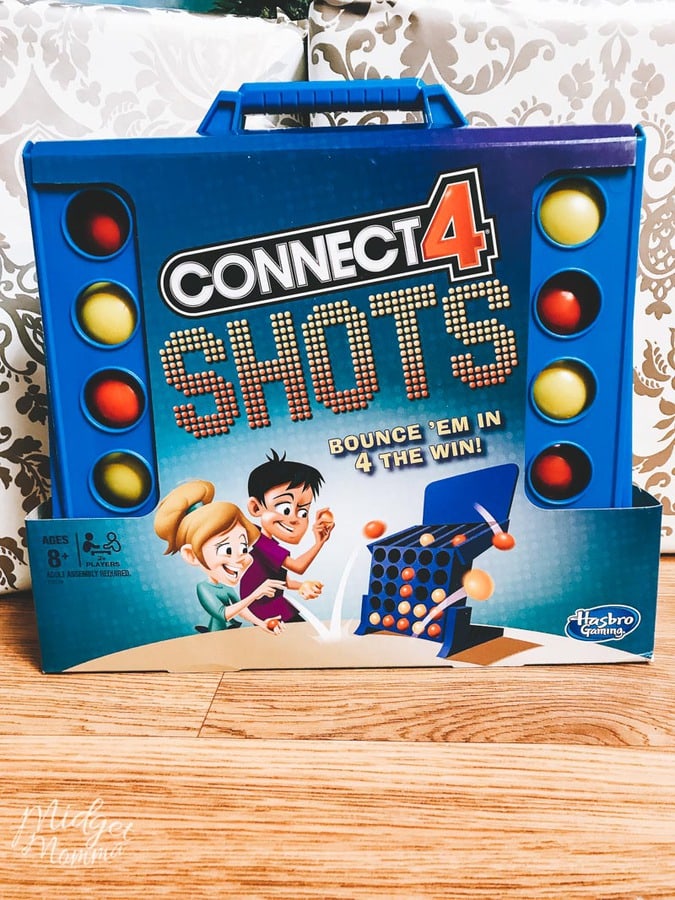 Bounce 'em in for the win! In the CONNECT 4 SHOTS Game, players will compete in a rapid-fire
race to get 4 shots in a row. A fast-paced twist on the classic CONNECT 4 game, players must
simultaneously bounce the lightweight, colorful balls off the table and into the grid. Whoever
gets 4 in a row of their color, wins! When the game is over, fold the grid into a handy storage
case and get ready for the next competition.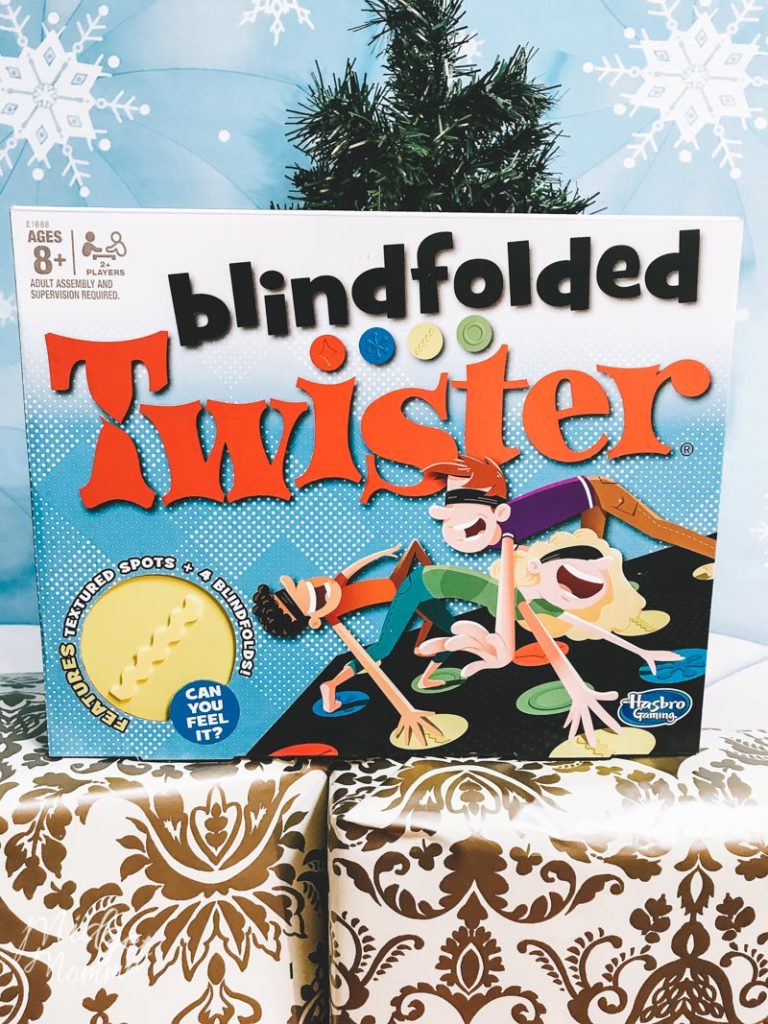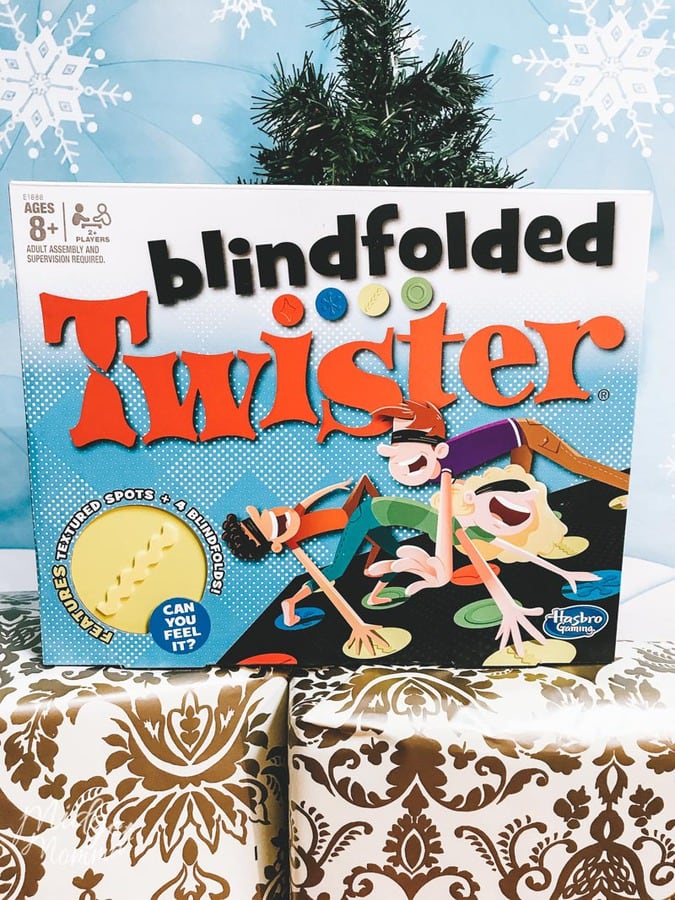 Shake up family game night with the BLINDFOLDED TWISTER Game! Based on the classic game
of TWISTER, players must place the designated body part on the colored spot as quickly as
possible without falling over. But now there's an even bigger TWIST! All players will be
blindfolded, and instead of searching for the color called out by the spinner, they must feel for
the correct shape! Remember to keep elbows and knees off the mat or risk being out. The last
player standing, wins! The BLINDFOLDED TWISTER game includes TWISTER mat, textured
shapes, spinner, and 4 blindfolds.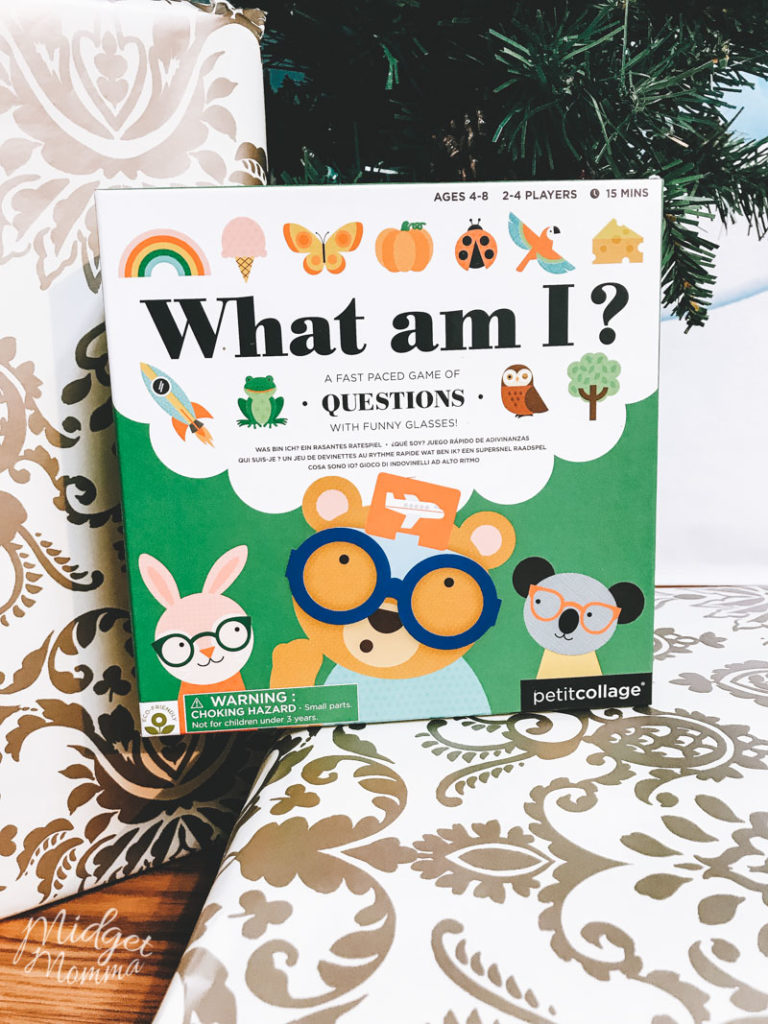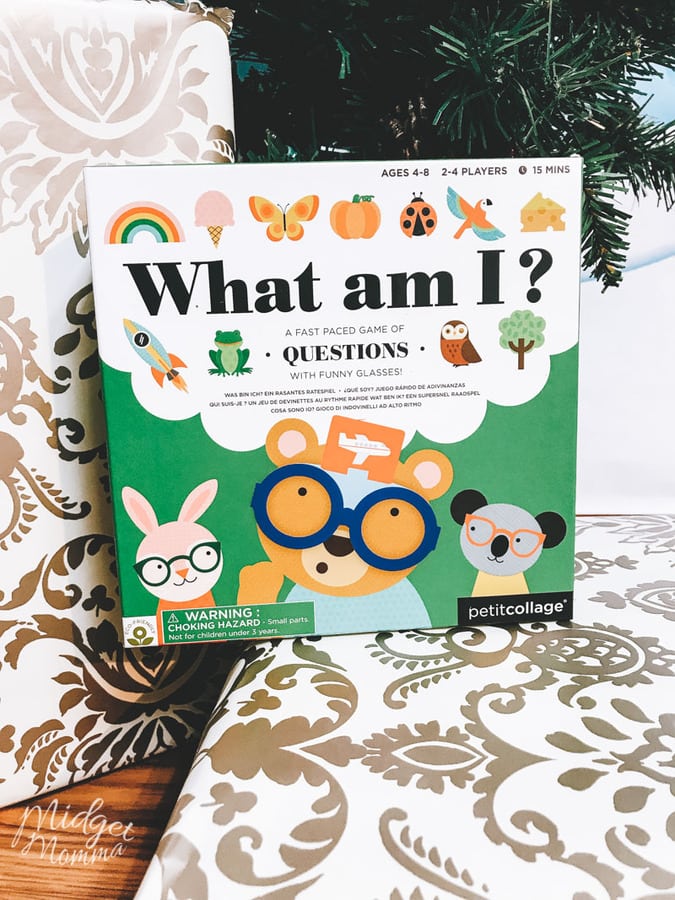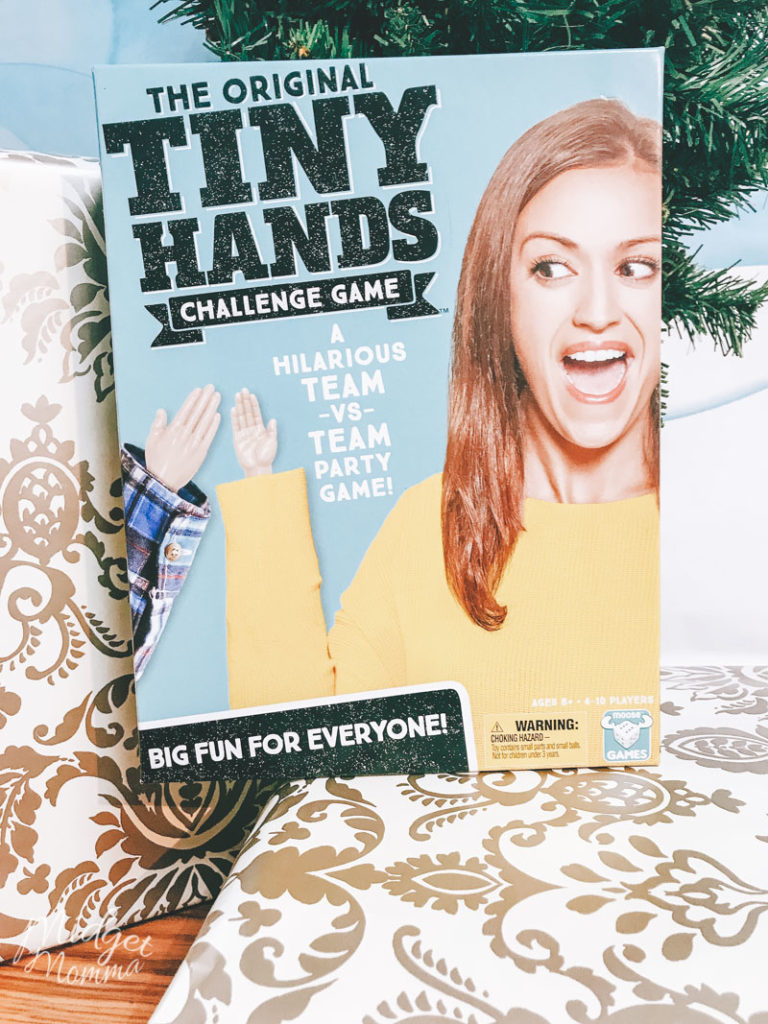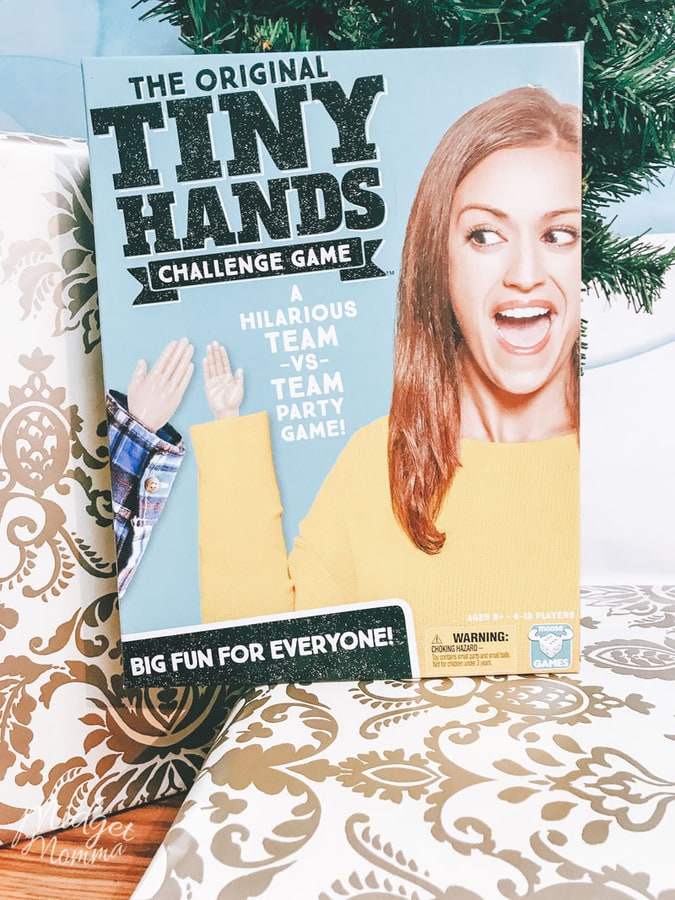 Team up and compete in outrageously fun physical stunts using TINY HANDS! Take a card, make a wager and play to win! With your teammates, use Tiny Hands to complete activities and earn points – the first team to earn 31 points wins!
Big fun for everyone – a hilarious team vs team party game that's great for the whole family!
Comes with 150+ hilarious challenges – balancing, bouncing and stacking has never been so challenging…or hilarious! Test your TINY HANDS skills with hilarious challenges like the Spider's Web Challenge, Waterfall Challenge or Under The Moon Challenge!
Includes 2 Tiny Hands, 2 Tinier Hands, 151 Activity Cards, 20 Scoring Tokens, 1 Spinner, 1 String, 1 Ball, 1 Sand Timer, 1 Wager Mat and Instructions
For 4 – 10 players, ages 8 and up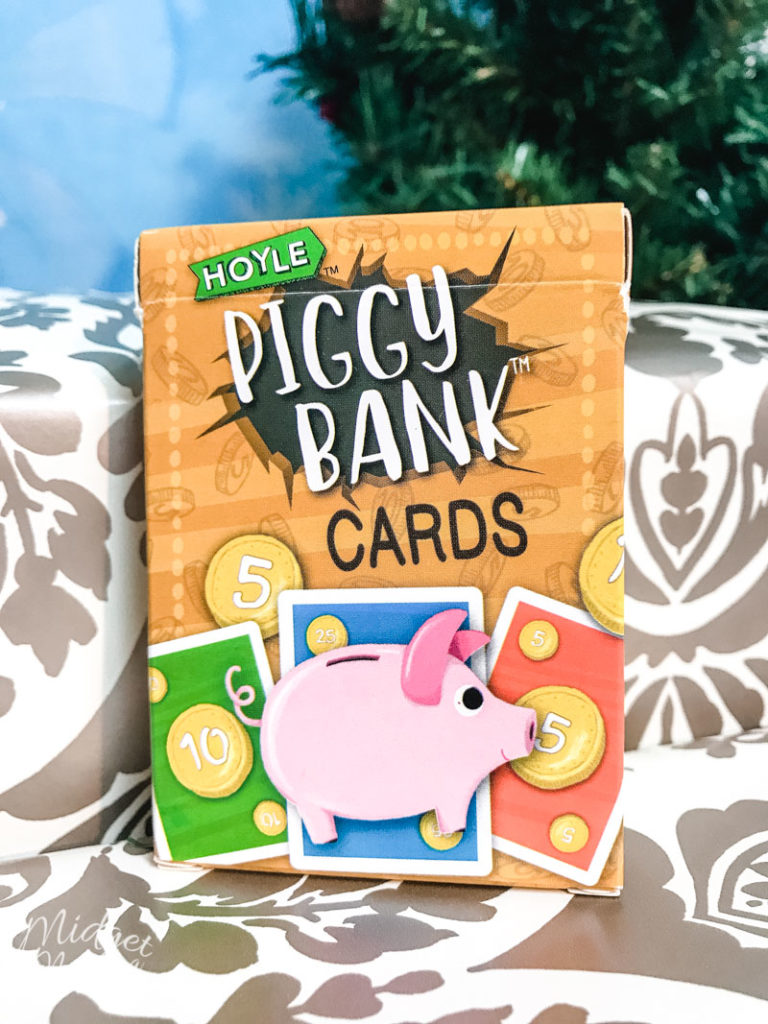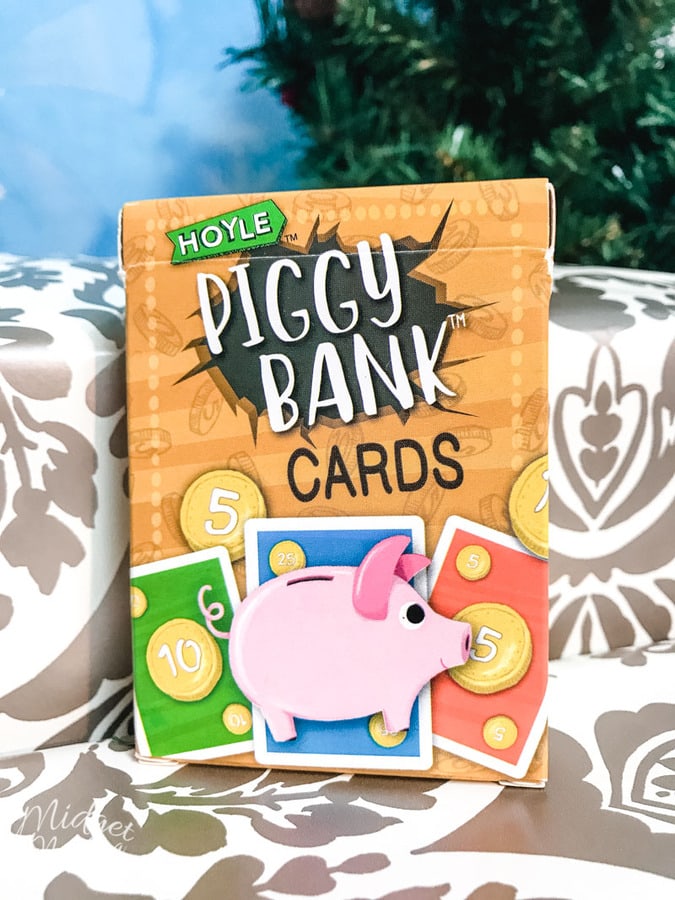 Hoyle Children's Card Game – Piggy Bank
Piggy Bank card game teaches counting by fives and TENS and simple addition and subtraction
Simple to set up, easy to learn and can be played in 15 minutes or less
For 2-4 players, ages 4 to 6
Two levels of challenging play so you never get bored
Awarded the best family-friendly media, products and services by the mom's choice awards and play-tested with "two thumbs up" from kids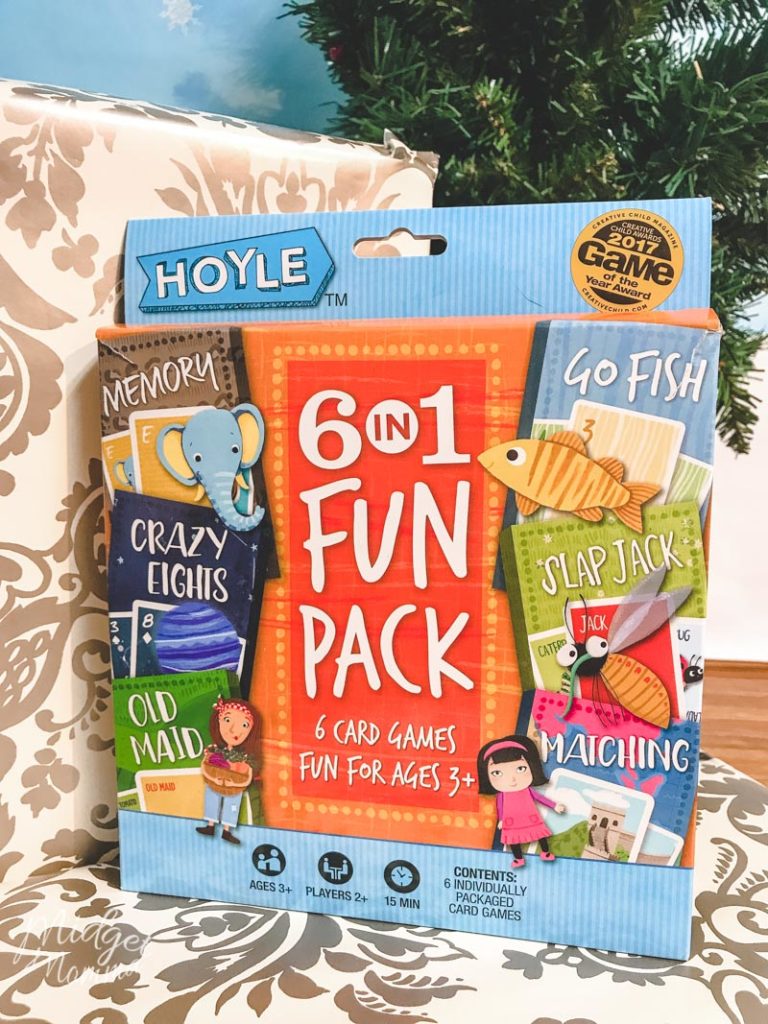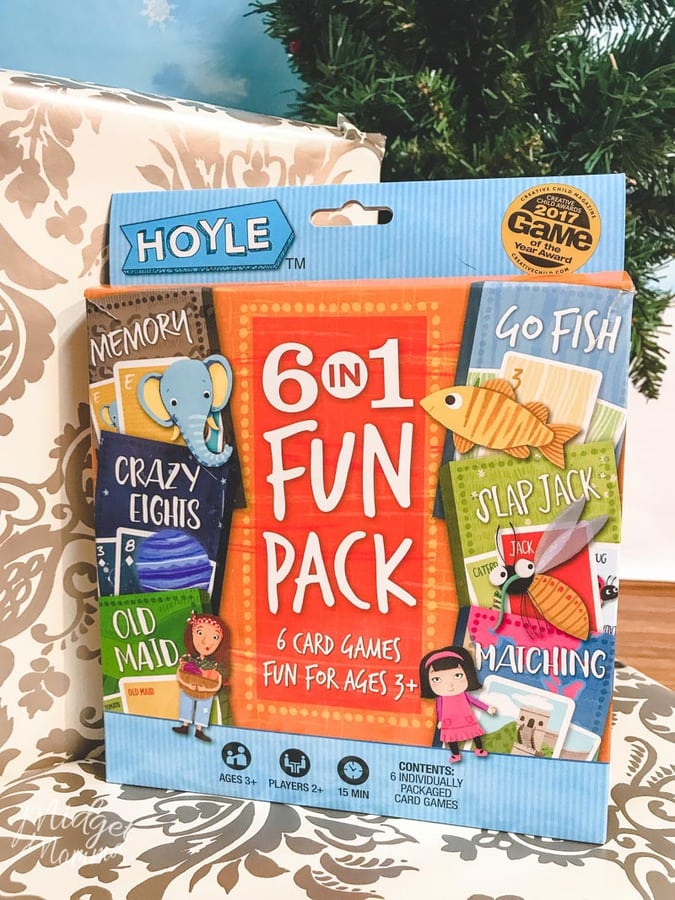 Hoyle Kid's 6 in 1 Fun Pack- Card Games
Six classic kids' card games with fun-filled updated graphics
For 2+ players, ages 3 and up
Fun games like Go fish, memory, old maid, crazy eights to name a few
Each game features a unique theme
Simple to set up, easy to learn and can be played in 15 minutes or less
Packaging may vary
Happy Salmon is the simple, fast-paced card game packed to the gills with high-fivin', fin-flappin' fun. Actions including the classic "High 5", the unifying "Pound It", the frantic "Switcheroo", and the delightful "Happy Salmon" will leave players doubled over in laughter.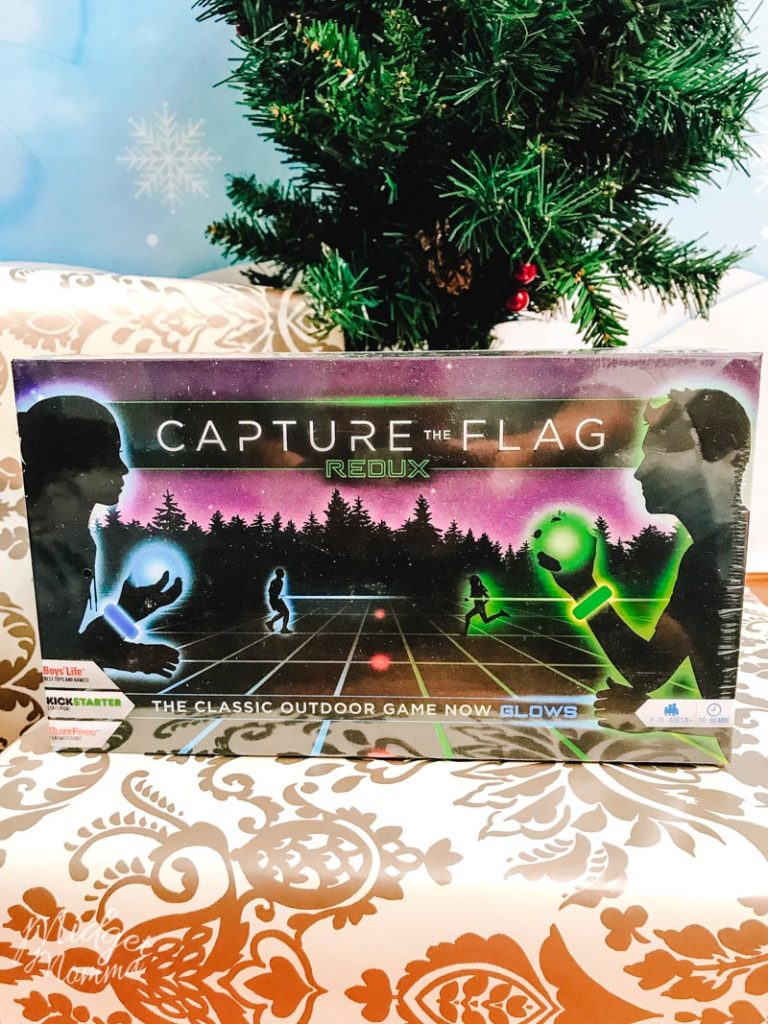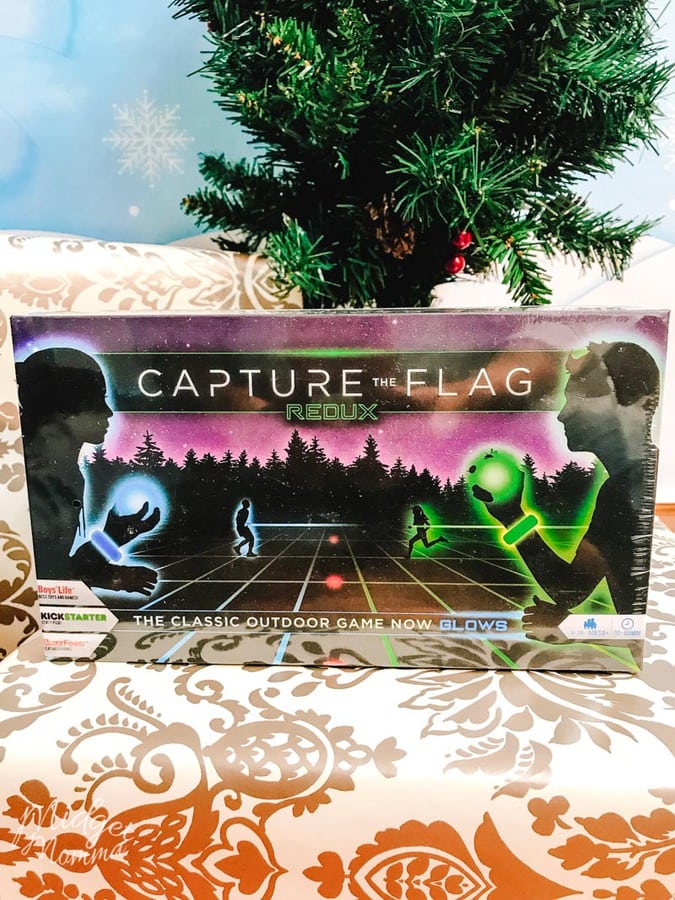 Capture the Flag REDUX a Nighttime Outdoor Game
Play Capture the Flag in the dark using futuristic lights — with 33 light up game pieces, 12-24+ hours of batteries, game variations and ALL NEW games
Exciting nighttime activity — without TVs, computers or tablets. Physical exercise becomes part of the fun as players run, hide and chase each other to win!
Bring people of all ages together — kids, teens & adults will all enjoy this awesome icebreaker and activity that develops teamwork, group bonding, comradery and strategy
Playable anywhere with space to run — it's a unique group game for schools (inside a gym with the lights off), youth organizations, leadership retreats, corporate retreats, sleepaway camps, summer camps, family reunions, sports teams and more
If you're looking for a cool gift idea, a game for parties or just a fun activity — this is an exciting alternative to laser tag, flashlight tag, light up LED balls, lawn games, even airsoft or paintball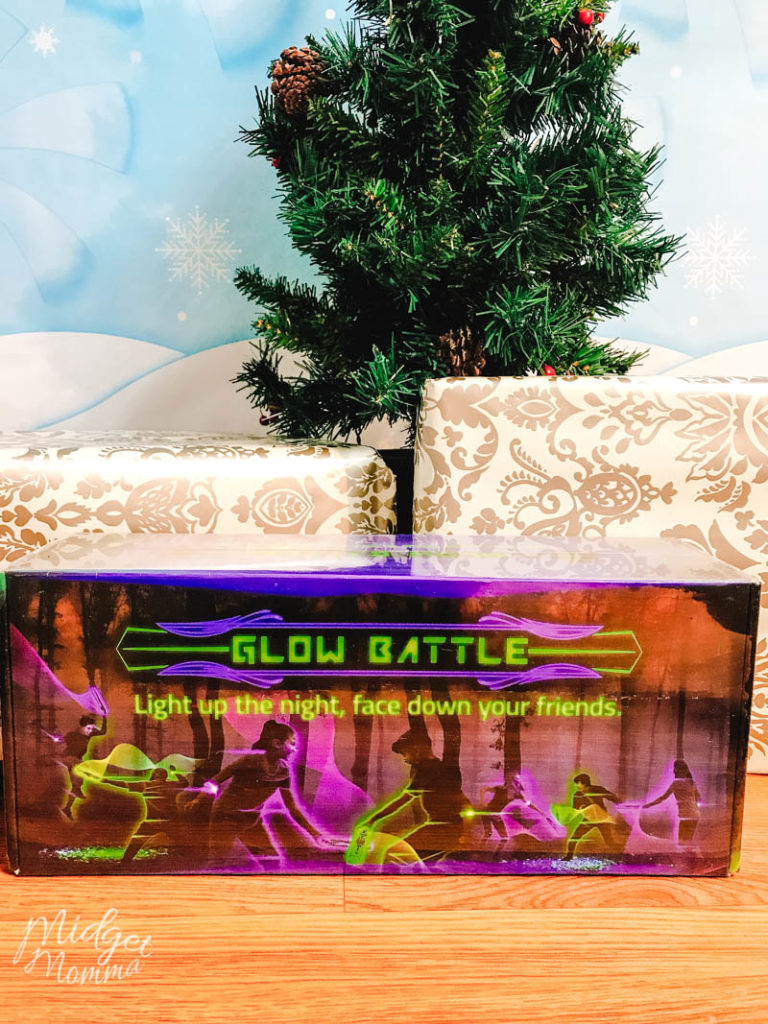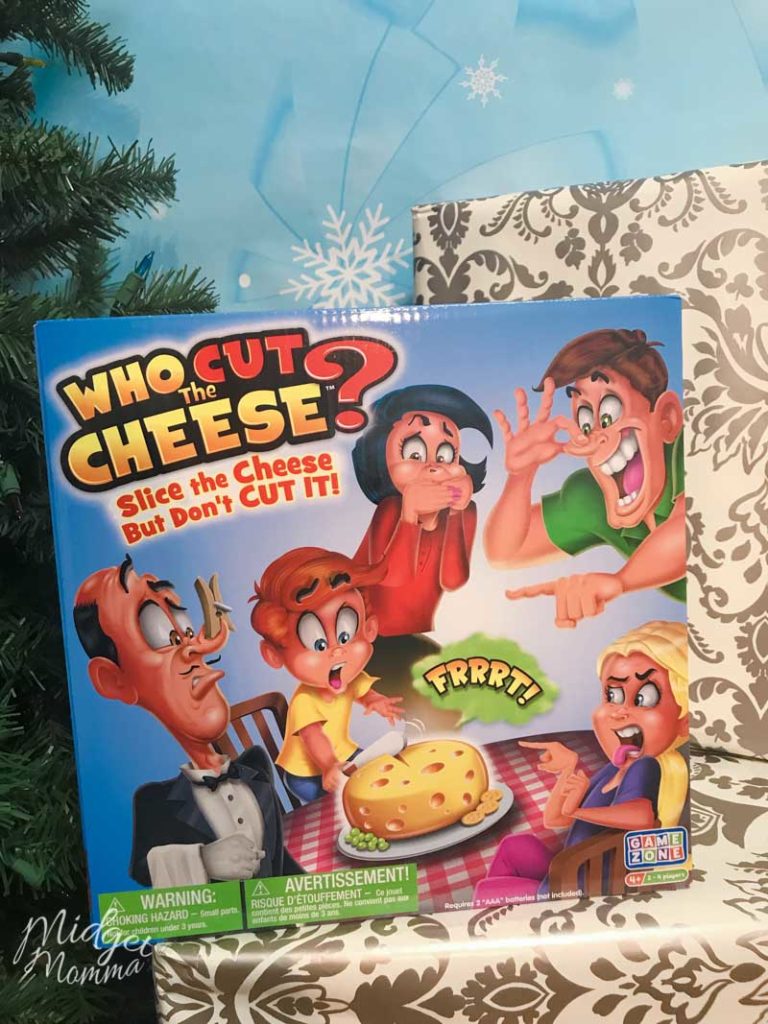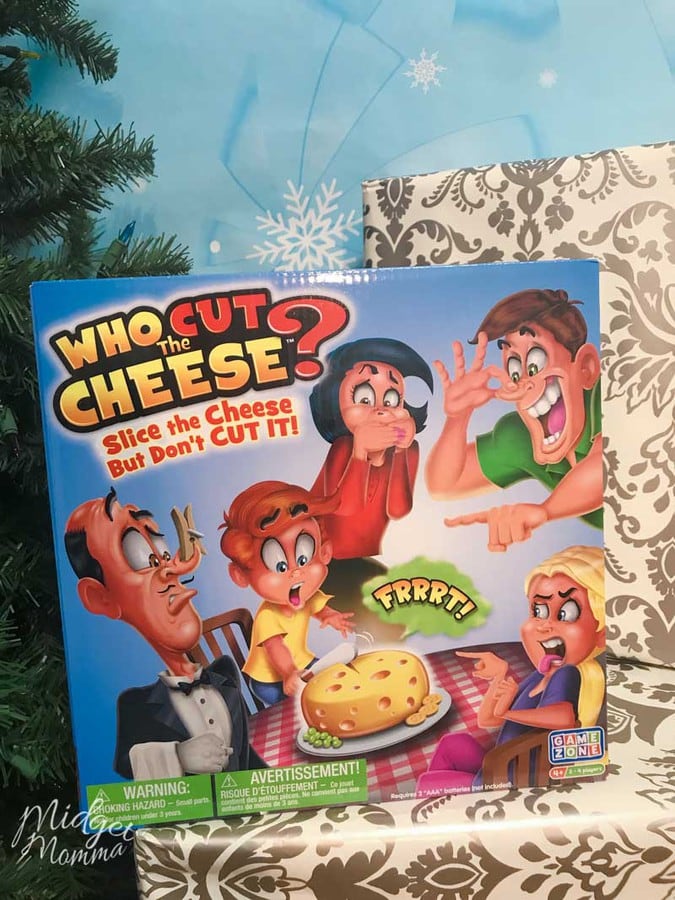 This is a game kids will make a big stink about! Kids will giggle their way through this Electronic Gas Game waiting to see who is next to cut the cheese. When players cut the cheese wheel with the special knife, each slice makes a different, funny sound. Each player takes a turn until they "cut the cheese" with a loud farting noise and then go back to start. Players mark their progress along the game board and move forward each time they avoid cutting the cheese. The first to reach the finish line wins! 2-4 Players
Be sure you check out the rest of our Holiday Gift lists to help you get all of your holiday shopping done! You can see the full list of Gift Lists here, but here are a few to check out now!
Awesome Christmas Gifts for Girls(Ages 6-9)
More Christmas Fun for Kids
Of course lots of times the kids wants to Call Santa and they can with Santa's Phone number. If you want to make it even more fun the kids can also Facetime Santa!
Does Elf on the Shelf come to visit your house? If so make sure you check out these awesome Elf on the Shelf Ideas!
We have LOTS of elf on the shelf ideas too so make sure you check them out!
Elf on the Shelf Kitchen Ideas
50 Easy Elf on the Shelf Ideas
If you are doing Elf on the Shelf, then be sure you also print out the Elf on the Shelf Rules
Looking for Christmas Crafts to do with the kids? We have lots of those too! So be sure to check out the Easy Christmas Crafts for Kids, for LOTS of fun Christmas Crafts Ideas to do with the kids.
There are so many tasty christmas treats that the kids will love and they are all perfect for any kids Christmas parties that you might have. Some of our favorite Christmas treats are Santa Hat Cupcakes and Whoville Cookies ! But you can check out the full list of Kid Friendly Christmas Treats and pick out your favorites to make with the kids!
If you are looking for cookie recipes we have you covered there too! Check out our Beautiful Christmas Sugar Cookies, 12 Days of Christmas Cookies, The Best Christmas Cookies Recipes, and Christmas Tree Desserts Recipes!