If you, a family member or a friend wear dentures then you are going to be excited for the newest Efferdent coupon! Right now, there are 2 different Efferdent printable coupons that you can print and save money when grabbing your Efferdent!
Efferdent Coupon
I have a friend, who I won't name because they asked me not to who wears dentures. She is a younger mom and so she likes to keep the fact that she needs dentures a secret. After talking with her recently she told me that when it comes to cleaning her dentures that she loves Efferdent because of the many things it offers her and the ability to keep her secret of wearing dentures.
She loves that it is the first and only denture cleanser tablet brand accepted by the American Dental Association. She said that she loves that while killing 99.9% of odor causing bacteria and actively cleans between dentures it also whitens her dentures!
Right now you can print 2 different Efferdent coupons, but be sure you also open your Valpak envelope to find additional Efferdent savings!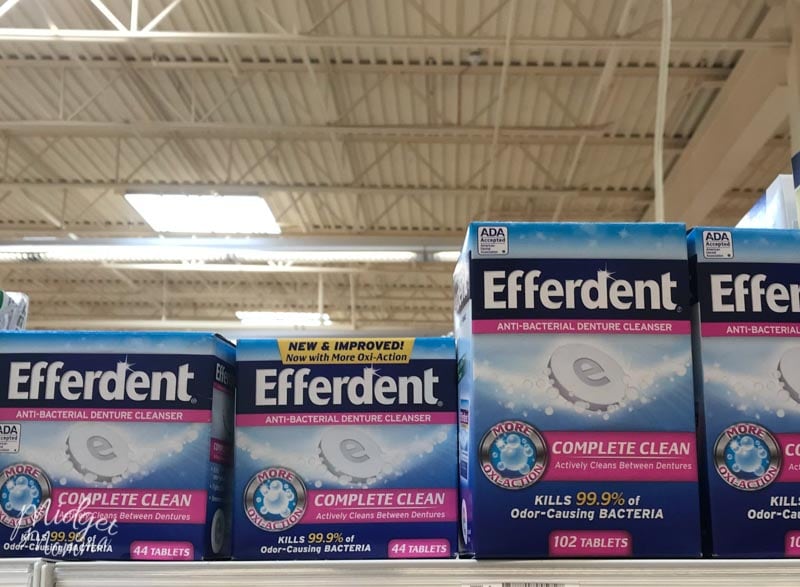 Print Efferdent Coupons!

Deals to grab!
Walmart:
Efferdent 44 count @ $3.29
Use $1 off Coupon
Total: $2.29
Target:
Efferdent 126 count @ $5.69
Use $1.50 off Coupon
Total: $4.19
Disclaimer: This post is sponsored by Efferdent. All opinions are 100% my own!