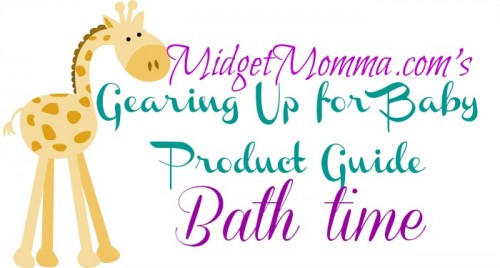 Bathtime with a new baby can be very overwhelming. The first bath you give your baby can make you nervous because they are so tiny and if you are a first time Mom it is even more overwhelming. I remember the first time I gave my oldest a bath, I was so nervous because she was so tiny.
Your new baby being tiny is not the only part of bathtime that can be overwhelming, there are so many products out there that one can get lost on what you need and what you do not. Hopefully this guide of bathtime products can help you while you are Making your lists!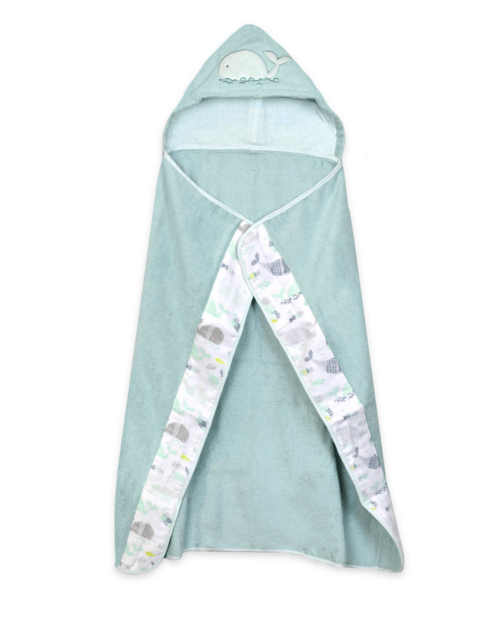 Just Born Hooded Towels  – When bath time is all done, the fun continues with a Just Born® Hooded Towel. Your baby will love getting wrapped up in this adorable blue towel with a dreamy sea inspired design and topped with a warm terry hood. It's snuggly and soft against gentle skin, keeping your little one happy and cozy for a smooth transition from bath time to bedtime. Made durable enough to withstand those daily baths and many washes.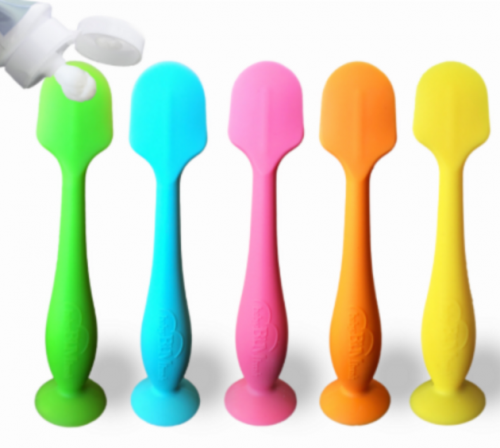 Diaper cream is a new mom's best friend…Until it gets caked on their hands and under their nails! Give the gift that keeps finger nails diaper cream free and helps apply ointment thicker and faster with the incredibly soft, pure silicone babybum Brush! Available in 5 trendy color, this unexpectedly useful tool is a game changer for diaper changing!! MSRP: $7.99.
Super cute way to wash baby in the tub! Plus there are so many cute ones to pick from you might just want them all! 🙂 With the SoapSox you can wash and play with baby at the same time so it is a win win all the way around!
Emma the Duck – Loves paddling in the river and dreams of flying to funtastic places around the world.
Harper the Hippo – Loves playing in the mud, exploring and just splashing around with friends when its time to get clean.
Hunter the Gator –Spends his time playing with bugs and snakes before rolling around in the water before dinner.
Taylor the Turtle –Is such a tomboy and is always ready for a challenge or dare.
Tank the Shark –Loves exploring his world under the sea and making new friends to take along on his ocean adventures!
Jackson the Whale – So enjoys swimming the great blue ocean all day and smiles at whoever passes by.
Yookidoo® Submarine Spray Station 
Submarine Spray Station Baby Bath Toy Encourages Independent Play And Exploration During Bath Time

Features A Battery Operated Water Circulation Pumping System That Attaches To The Tub

Water Is Drawn Through The Submarine To The Diver Shower Head Creating A Safe, Steady Stream

Directing The Water Flow Into One Of The Two Funnels Generates A Chain Reaction Of Magical Effects
Join the newsletter
Subscribe to get our latest content by email.