Eeek! I meant to write this yesterday and then things got a bit crazy here. Monday Tom and I were doing a live LuLaRoe sale in our group and I thought my water was leaking and the contractions kept on going and did not stop so in the middle of the night we ended up heading in to get checked. They checked me and baby is low, but water had not broken, but the midwife did tell me that with this one (just like the other 3) the way baby is laying and the water bag is that it will not be a trickle and it will be a "flood" so there will be no question when it does break. That is good news for me, I liked it with the other three that there was no denying it had happened.
I also had an appointment with another midwife at the same ob office on Tuesday (yesterday) who said basically any day and that she was a bit surprised I was at my appointment because she thought I would have had baby girl by now.
The kids have their first day of school on the 29th so I really want baby girl to not come at a time when I would miss doing all of the first day of school things that I enjoy.
And of course what is an update post with a bump shot 😉 I apologize that the photo is horrible, I took it before we went to the hospital to get checked the other night as a just in case last photo 🙂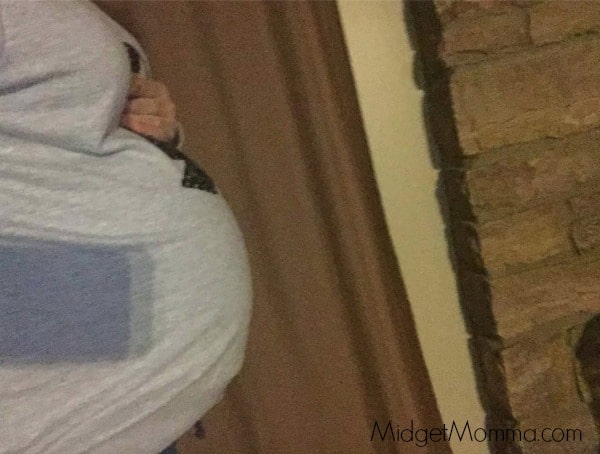 So now we are still waiting, the plan for today is to get my work done and randomly take walks with the kids thru out the day and see if we can get baby girl to make her appearance 🙂