Ok so I am going to let you all in on the BIG secret that I have been keeping for weeks now that has made me want to explode with excitement….
Ok but first before I forget to (which I did last week) Here is a picture of baby from our 20 week ultrasound 🙂
We also got to see baby's adorable hands and feet but sadly they didn't print out the photos of those 🙁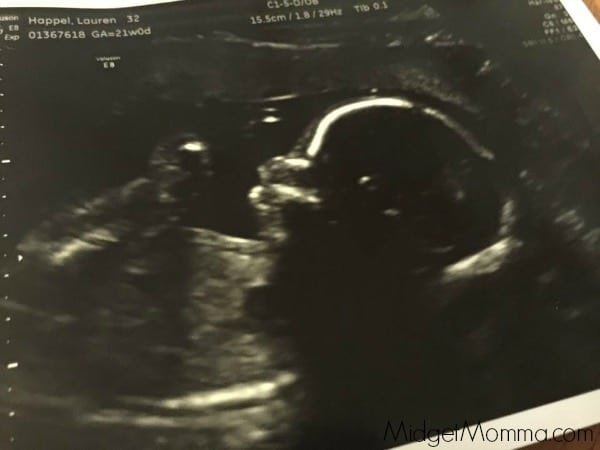 And now the big Announcement is…
We are doing our Gender Reveal in Disney World on Thursday (May 5th)!!!! So be on the look out as I will be posting on Social Media about it as well! I am sooo excited about this! I don't know any details other then it will be FILLED with Disney Magic from the Disney Parks team!!!
This little one is joining our Disney Loving Family and I can not think of a better way to find out baby's gender then in the most magical Place of all and I am sooo excited to be partnering with the Disney Parks team to have the reveal!!!!