Ok so the majority of back to school shopping is for the kids but there are many items us moms need for back to school too. We need items that will make our day to day life easier and the main spot for me is the kitchen that I need to get my prep for school done. From breakfast, to lunches and dinner my main prep to make my life easier involves being in the kitchen. Kohl's sent me a gift card to help do my Mom back to school shopping and they have a plentiful selection of items for back to school needs for mom.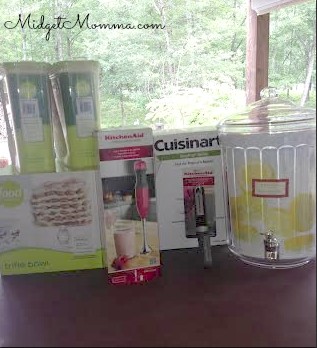 In the mornings I like to make smoothies, but it is such a pain to pull out the huge blender (which needs to be hand washed) and takes more time then I would like to do hand cleaning it. So I snagged the KitchenAid hand mixer, and I tested that baby out last night to make smoothies for dessert and prep time and clean up time was super easy!
They have lots of storage options for the kitchen too, I hate when boxes of cereal are left open and then they go stale because someone left it open, or it spills on the counter when someone accidentally knocked it over so I picked up the plastic cereal containers which I am super excited for! They will look so much better on the counter then the ugly boxes of cereal too!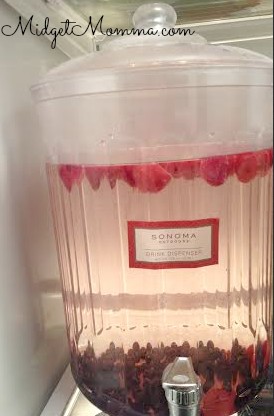 In an attempt to drink more water I have been making infused water, but using a small pitcher it goes quickly the beverage dispenser is perfect, fill it with water, add in my fruit and then pop it in the fridge and I have 2 days of infused water instead of just half a day! I can also just use the spicket and put the water in the kids water bottles for their school lunches too!
Snack time is covered too, they have a variety of products that will make snack time easier, like the air popcorn popper, I can put the popcorn in right before i leave to get the kids from the bus stop and have it pop and once it is done head to the bus stop and come home and the kids have a snack they love and it was easy for me to make!
I am sure you are like me and have a TON of things to do every day as a mom and need to get your self ready for back to school. Kohl's is one of my favorite places to shop, they always have coupon codes that will save you money and you can get your back to school shopping for the mom needed items done 🙂
Disclaimer: Kohl's provided me a gift card to do my back to school shopping. No compensation was received and all opinions are 100% my own.