Back to school shopping is going to be kicking in to full gear soon and I feel like this summer is going way to fast, even though they have only been out of school since June 19th I feel like it is flying by. Talks of back to school started in our house when Kohl's contacted us about checking out what they have in store for back to school shopping and this week the kids and I headed out to shop. The younger two didn't need much because I shop all year long but McKenzie needed quite a bit since the new dress code was put in place and everything I had bought already for her didn't meet the dress code standards. But this trip to Kohl's ended up being much more then I thought it was going to be. Every year we go back to school shopping (you can see our back to school shopping trip from last year here) and obviously the kids grow but this year it was like a smack in the face that my kids are no longer little babies. Each one can vocalize what they like, the styles they like and what they want to wear (obviously for the older two it has to be within lines of the school's dress code).
We wondered through the clothing departments on the hunt for collard shirts, since that is all they are allowed to wear now and when we got into the dressing room and had the kids try on clothing and when McKenzie walked out of the dressing room I stood there in awe, when did my little girl grow up to be the big kid that she is? I keep telling myself that she is going to be little forever because really I can not handle it otherwise and I have been telling myself that for months, but when she walked out of the dressing room I was at a loss for words. Not only did she look absolutely beautiful as always she looked so grown up (because of this I may have binge ate that night and treated myself to a giant bowl of ice cream;) ). Edited to add: Any advice on how to not drive Tom crazy by continuously say "oh my gosh my babies are so big now" and driving him crazy is greatly appreciated 😉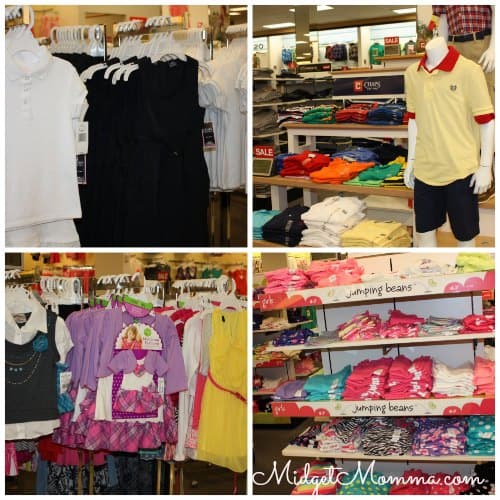 Our dress code is that they have to have black or tan non jean pants and no leggings, skirts are allowed and collared shirts and we were able to find everything we needed for McKenzie at Kohl'sWe didn't try on every shirt that she picked out from the line that she liked in the store but we got just about one of each design but when we got home and it was time to model the clothes she picked out to take the pictures I was even more in awe and felt totally old and like there was no way this little girl who was modeling the clothing in my living room was my first born baby girl!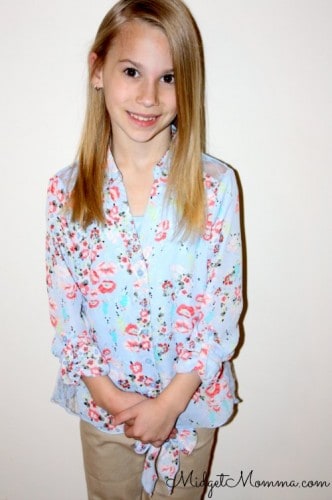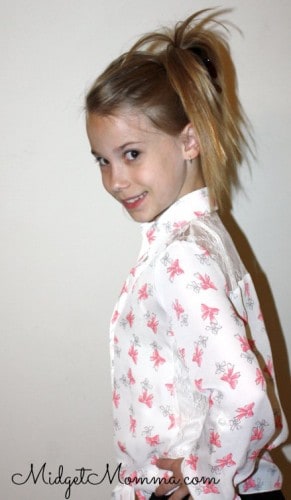 Logan is easy to shop for, he likes wearing polos, and button up shirts and khaki pants and I knew what size to look for so we hit up the boys section for the items he needed, including undershirts and socks. When we got home to model everything I was hit by him too, When did he get so big? It was like all of a sudden this year my kids and the clothing they picked out just made them grow up like 5 years on me!!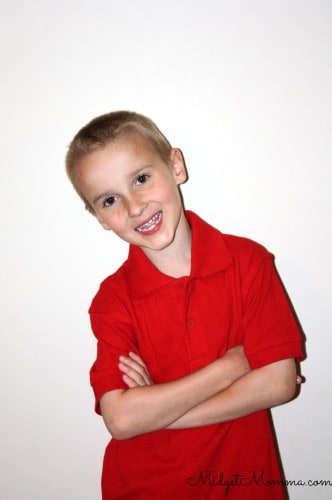 Then Alyssa who like Logan is super easy to shop for, picked out 2 outfits at Kohl's, she is a leggings girl so give her a cute top and a pair of leggings and she is a happy girl. Jumping Beans brand that is sold at Kohl's has always been one of my go to brands for her because I know it will fit her properly and she will find something she loves. All the skirts she had last school year were from the Jumping Beans brand and their sizing is easy to do, just get the next size up from what they were wearing and you are good to go. We got home and Alyssa tried on her outfits and looked super cute!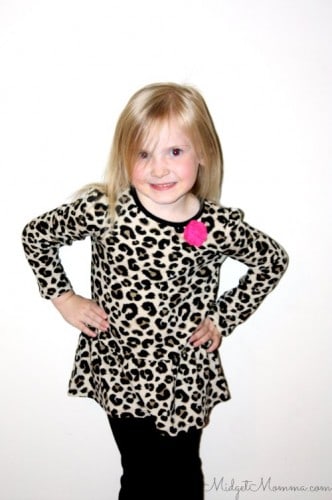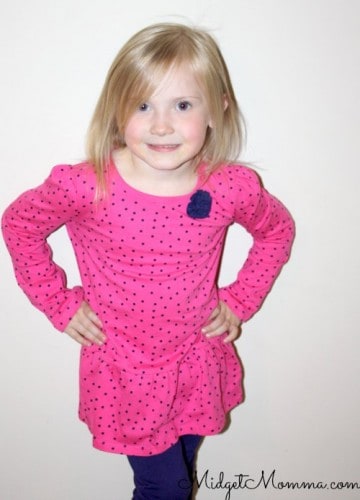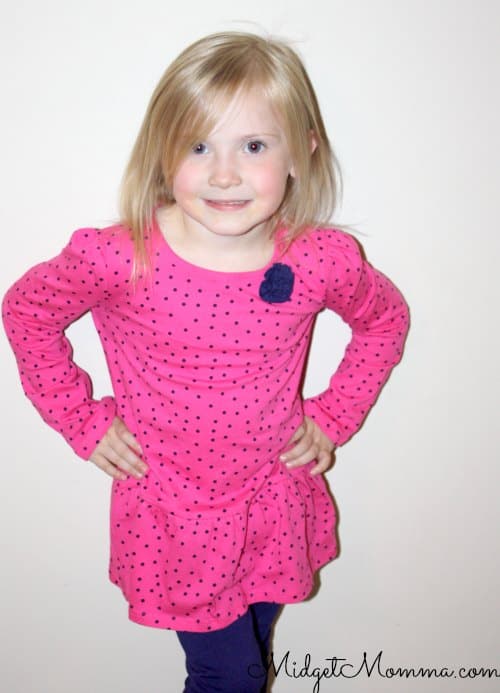 They are so big and have gotten so big so fast that this trip to Kohl's has made me realize even more that soon enough they will be teenagers and then out of my house so I am working on slowing down and making it even more of a point to each day have quality time with them all! You ask why this shopping trip changed my life? Well all of my kids super cuteness made me realize how fast they are growing up. The new styles that have picked up and the fact that McKenzie is embracing the new dress code and getting creative. They are getting older, maturing and while to me they will always be my babies these pictures and this trip prove they are growing up fast and I need to take a step back more often then I do and enjoy them even more now before to long they are all no longer little. This is the last back to school shopping trip before McKenzie hits the double digits, this is the last year that Alyssa will be in preschool (next year that means that none of my kids will be home during the day) and Logan has grown so much in the past year and has grown to love the older kid styles instead of cartoon t-shirts.
Lastly, this was the first back to school shopping trip where there was no melt down!! While I can not say I miss the melt downs from the kids when doing back to school shopping (with three of them and when they were younger it was a guarantee someone would have one), this time after 2.5 hours in the store no one had a melt down. Another proof that my kids are no longer little kids, and have moved fully into the big kid category. I must admit I never thought I would say that I would miss a melt down in the store 😉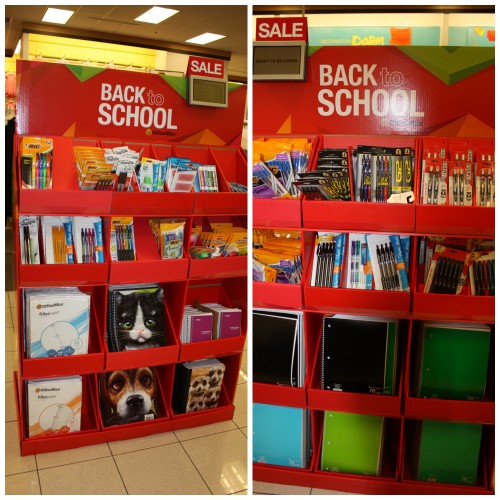 While you are at Kohl's doing your back to school shopping look for the huge back to school supplies displays, you will find notebooks, notebook paper, pens, pencils, folders and more! Along with lunchboxes, backpacks that you will need to get all of your back to school shopping done!
Disclaimer: Kohl's provided us with a gift card to do our back to school shopping, All opinions are 100% my own.