We are in full swing here getting ready for back to school. Amongst the craziness of the last few weeks Tom and I some how managed to squeeze in sometime to take the kids to Kohl's to get some shopping done. With the gift card Kohl's had sent us to use I told the kids they each had a budget of $25 to spend (not including the shoes we were going to get for the girls) and they had to find what they could and spend their money wisely. We printed the $10 off $25 coupon and the 20% off coupon that you could stack last weekend and headed on our way. Each of them wanted to buy their own items so we did separate transactions and the cashier was amazing and let us use the coupon on each order!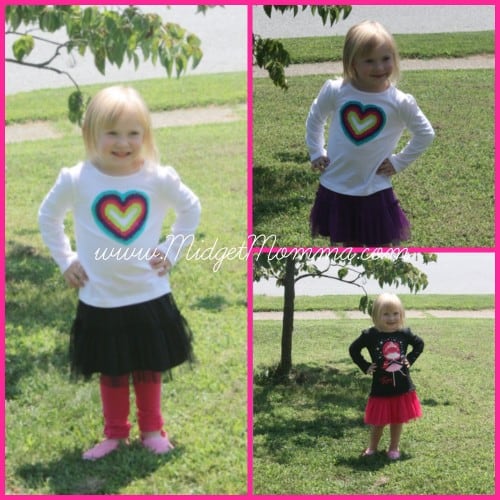 We started with Alyssa because she always takes the quickest to pick out clothes. As we headed to the little kiddos section she spotted the tule skirts with matching shirts and leggings and was done in about 10 minutes after picking out a few super cute outfits and her favorite skirts. They had so many options to pick from that it made her second guess her choices a bit but in the end she came up with super cute outfits, that she will be able to mix and match and knows what goes with what when getting ready for preschool this year.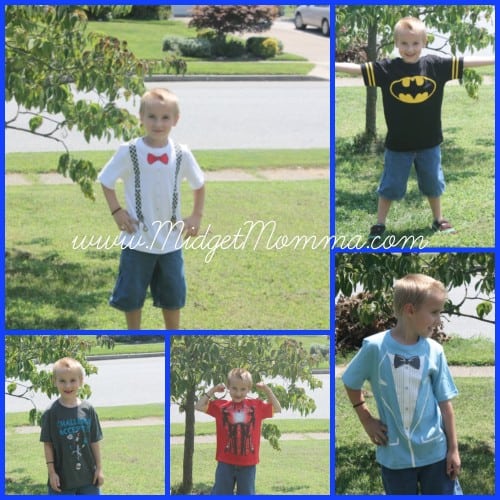 Next up was Logan, this year he told me he really wanted a few stylish character shirts. I am not big on having super heroes or other characters on their shirts but this year I bent my rules and told him they had to be classy ones and he was able to find ones that were quality and not made with the stuff that will come off after a few washing which made us both happy.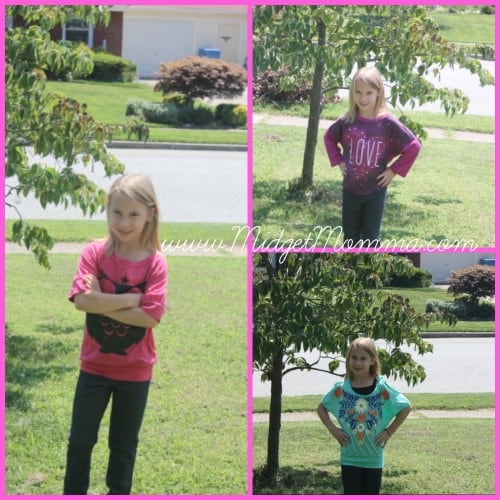 McKenzie was the hardest one to shop for, it brought back memories of my shopping days and my mom telling me to "Hurry up and pick something". She shops like I do, looking around first, then picking up a few "maybe" items and then finally getting to what she wants. She is getting older and so her clothing is getting more expensive and she made a comment that while her shirts were more then 50% off she was getting less because she is older. But the 3 shirts she found and the jeggings are super cute and she scored a great deal on them.
Shopping as a family was fun, I am not sure Tom agrees but normally I do the shopping and they wear it and I think we all enjoyed going out together and I know the kids enjoyed being able to pick out the clothing items that they liked and fit their style not just what I want them to wear.
Disclaimer: I was provided a gift card by Kohl's to go shopping. No compensation was received for this post, and all opinions are 100% my own.
This post may contain affiliate links. Please read my disclosure policy here