If you are looking for the perfect salad to bring to a picnic this Bacon Ranch Potato Salad is a must try! This Bacon Ranch Potato Salad never has any leftovers when I make it and bring it to a picnic!
We are having a lot of fun this summer, between just hanging out at the house, trips to the movies, summer camp and our family reunion along with some day trips that I am all about cooking easy tasty meals that we all love. Litehouse Salad dressing is sponsoring this post and has helped me make one of our favorite recipes for the summer even better. We all know that on those hot summer nights, a great way to cool down is with a refreshing salad or veggie dish filled with the best seasonal ingredients and Litehouse is helping me do just that after our long busy days.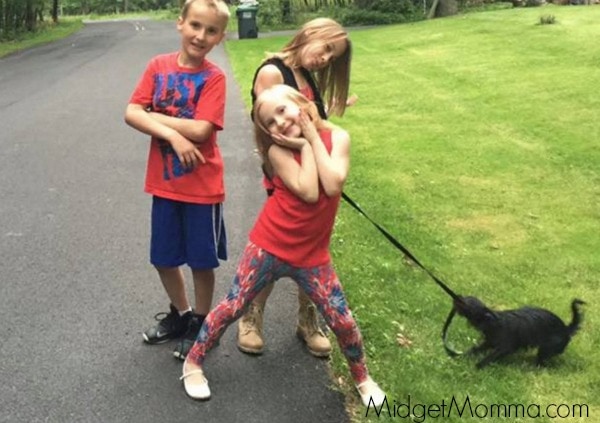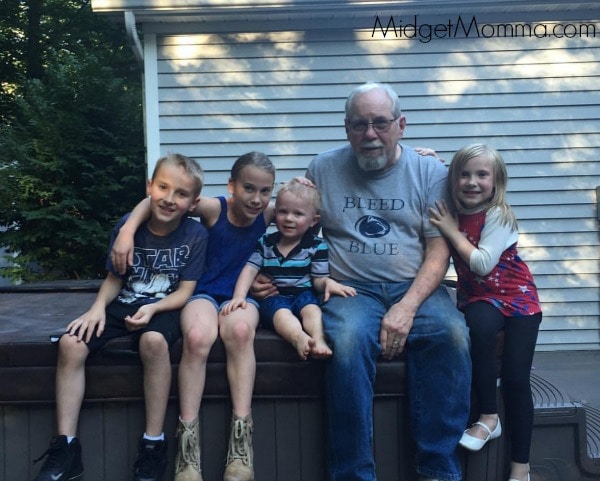 It is summer time and I am all about anything that I can make ahead of time and have us enjoy all week long along with anything that can be cooked on the grill. We have been doing a lot of steak, burgers, hot dogs and BBQ chicken and with that we need tasty sides. The last few weeks everyone has been asking every time I ask for ideas for me to make this Bacon Ranch Potato Salad. It is amazing and so easy to make too! Plus making a 5 pound batch of potatoes means that we have enough for a few days with me only having to make it once every few days. Plus since I am making our meals with real food, I want real dressing as well, which I have covered with refrigerated Litehouse dressing.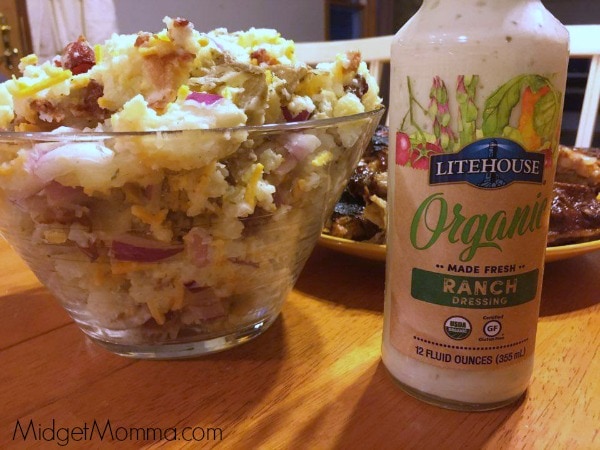 While you are shopping for your ingredients for the Bacon Ranch Potato Salad just look next to your veggies while shopping and you will find the Litehouse Ranch dressing. Litehouse makes delicious refrigerated dressings that can be found in the produce section and are perfect for making this potato salad!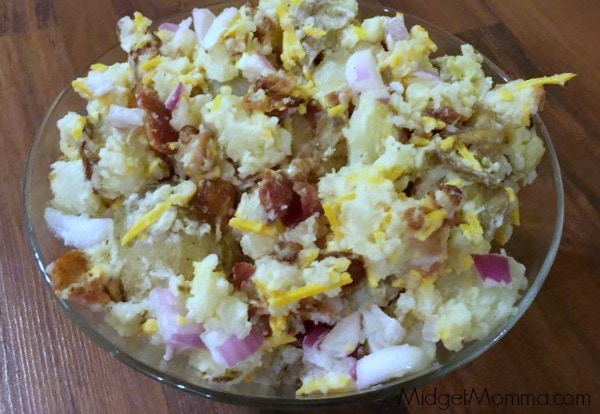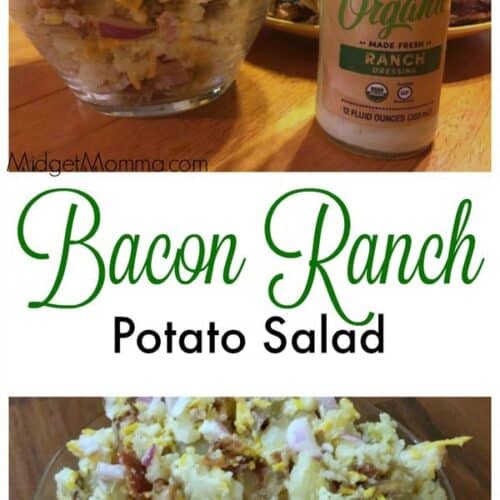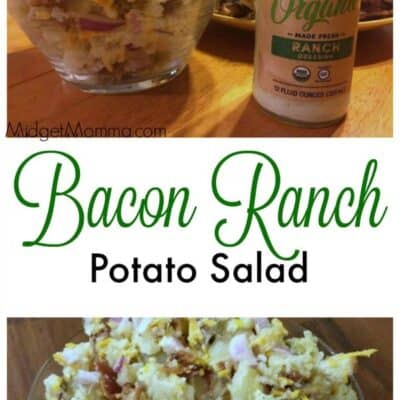 Bacon Ranch Potato Salad
If you are looking for the best potato salad to bring to a picnic this Bacon Ranch Potato Salad always hits the spot when I make it! I have yet to come home with any Bacon Ranch Potato Salad left over when I have brought it to a picnic or potluck!
Print
Pin
Rate
Servings: 20
Instructions
First boil your potatoes in a pot until they are soft enough that you can easily mash them in to bit sized chuncks (mine took about 30 minutes) then drain. Easiest way to check them is to use a knife and poking them while they boil.

After draining put back in to your pot and mash potatoes into pieces with a potato masher and then let potatoes cool for about 30 minutes

While potatoes are cooling cook your bacon until crispy then drain on a paper towel. I cook mine on the stove but you can cook it however you like to best, stove, microwave or oven.  Once cooled crumble into pieces.

Dice your large red onion and set aside

Once your bacon is cooled and your potatoes are cooled add the bacon, cheese, LiteHouse Ranch Dressing and onions to the chunked potatoes and stir well. Making sure everything is coated well with the dressing.

Add salt and pepper to taste.
Notes
Any nutritional analysis on the Site is based on an estimate, calculated by WP Recipe Maker plugin (or other third-party source) from the individual ingredients in each recipe. Variations may occur for various reasons, including product availability and food preparation. We make no representation or warranty of the accuracy of this information. This recipe is created by MidgetMomma.com. All photos are copywrite protected. Sharing this recipe with friends and on social media is encouraged, however copy/pasting any part of the recipe is prohibited. Please use the share buttons above to share with your friends.
Nutrition
Calories: 368kcal | Carbohydrates: 16g | Protein: 11g | Fat: 28g | Saturated Fat: 9g | Cholesterol: 46mg | Sodium: 561mg | Potassium: 558mg | Fiber: 3g | Vitamin A: 245IU | Vitamin C: 14.1mg | Calcium: 207mg | Iron: 4.1mg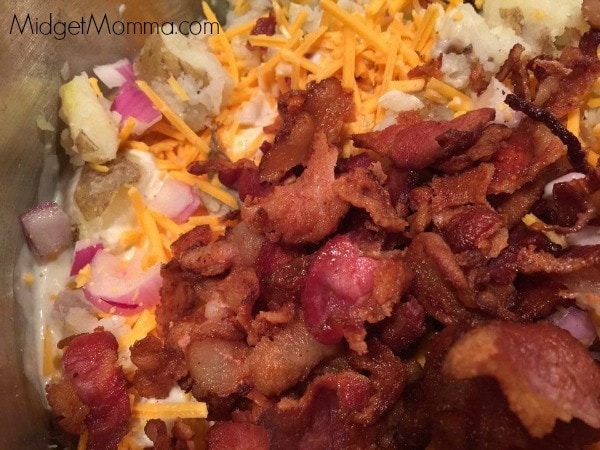 When you are making your summer salads make sure you look in the refrigerated section of your local supermarket for Litehouse Homestyle Ranch and Chunky Bleu Cheese dressings. Litehouse Inc. is a leader in refrigerated salad dressings, veggie dips, sauces and Instantly Fresh™ Herbs. No one wants to put warm salad dressing on their salads and with Litehouse dressing you don't have to!
Check out these other great Recipes! 
Join the newsletter
Subscribe to get our latest recipes right in your inbox every time we post a new one!
This is a sponsored post written by me on behalf of Litehouse.