When is a Very bad day A Very good day? Well to start getting up really early in the morning and running late to get to the shuttle and forgetting your breakfast and then heading off to a screening and then to a day of interviews and feeling like you can not catch up that day. Well for me that very bad day was the day that I interviewed Steve Carell and Jennifer Garner for the Alexander and the Terrible, Horrible, No Good Very Bad Day movie. But they very bad morning turned in to a very good day when the two of them walked into the room.
I am excited to be able to share the behind the scenes interview with you because when you watch this movie you will be laughing like crazy and I have to let you know that just the way they all laugh and have fun in the movie is just how the two of them acted during the interview. It did not feel like a normal interview, it was more like a fun, friendly and humorous chat 🙂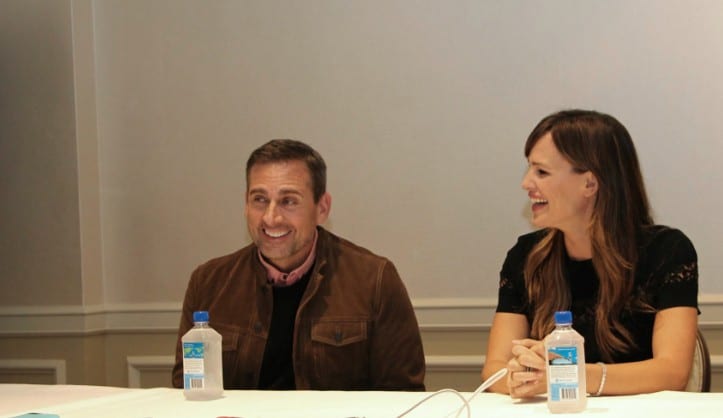 Steve Carell and Jennifer Garner Interview
How did you both get involved with the project?
Steve Carell: 
I was asked to be in it, and I said yes. I liked the script, I thought it was funny, and inventive, and different. I feel like I hadn't really seen this kind of family movie in a while. The fact that Jen was going to do it was a huge draw for me, because I'd been a huge fan of hers for a long time. It's true. IWe met a few times over the years, but just sort of in passing, and, you know when someone not only lives up to, but exceeds expectations, of everything you've heard about them? That was her.

She's the nicest person ever.
Jennifer Garner 
He's fibbing a little bit, because he was actually on it, on this movie first, so I was the one who knew he was doing it and said "Oh, yeah, I've been dying to work with him forever."
Were there any days on set that were really bad days, just like in the film?
Jennifer Garner 
 You know, I think it was tough because the baby got upset. You know. Like, that just, you know what that does, I mean, that practically made me lactate. It's like, "Whaa –!" And there's nothing you can do.
Steve Carell: 
 You know what? We can set her off just by going "Wahh!"
Steve Carell also did all of his own stunts including catching the shrimp….
 How many shrimp did you have to catch?
Jennifer Garner  :
He did that. That was really —
Steve Carell:
How many what?
Jennifer Garner  :
Shrimp. Did you have to catch.
Steve Carell :
Oh. I caught the shrimp.
Jennifer Garner  :
He caught the shrimp. I mean, they were saying "We'll CG" and Steve said, "I'll give it a go." He did it. We were very excited.
Steve Carell :
Yeah, secret talent.
Jennifer Garner  :
Did you know you had that talent?
Steve Carell :
I didn't.
Jennifer Garner  :
Until that moment?
Steve Carell :
I didn't know that I had that — that shr — eye- shrimp coordination.
I don't want to give out to much information on the movie and spoil it for all of you but this is a MUST see movie and you will need to be prepared to love it, laugh and cry all in one movie!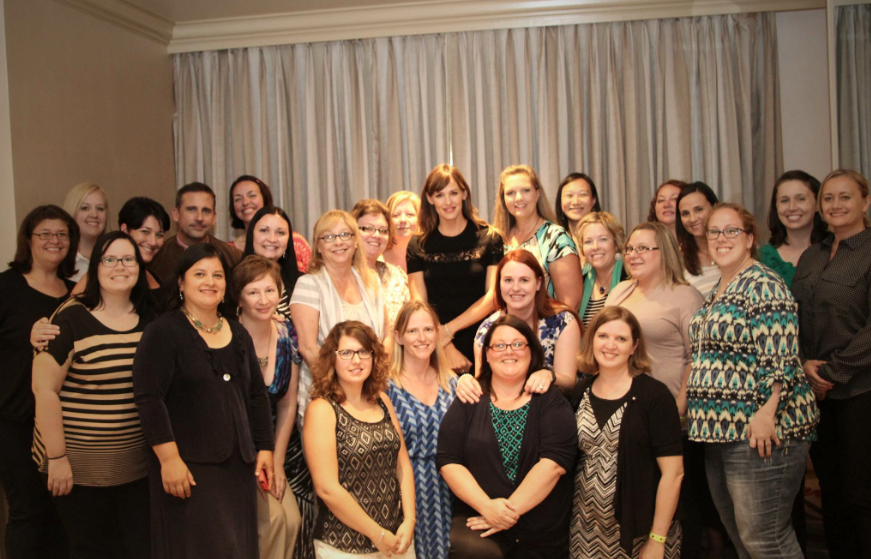 Disclaimer: I was invited to an all expenses paid press trip with Disney. No compensation was received and all opinions are 100% my own.