Baked BBQ Chicken Wings
These are one of Tom and the kids favorite things that I make when we have parties and any time we have a snack food party for dinner these are always asked for. They are soo easy to make and they don't take long at all to make! You can cut costs by buying the whole chicken wings and then cutting them so they are the separate wings.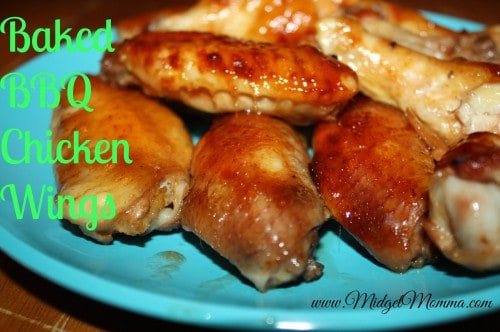 Baked BBQ Chicken Wings Ingredients:
Chicken Wings
Bottle of BBQ Sauce (anyone will do, pick your favorite)
Baked BBQ Chicken Wings Directions:
Spray a baking sheet or baking pan with non stick spray, place chicken wings in your baking pan or sheet. Pour BBQ sauce on top and spread. Bake at 350 for 25-30 minutes until the liquid runs dry.
Easy peasy and totally delicious!