As a Mom who loves being a Mom and never intended to have a job until all my kids were in school, holidays are times when I can do the Mom thing I love so much and fully enjoy it. I, like lots of working moms, work long hours and have a busy schedule and the things that we had dreamed of doing with our kids as mom don't always get to happen.
For me, I like to go all out for holidays and I think my kids enjoy the extra specialness I make of holidays. I like to make it fun for my kids even if they are small holidays or ones like Valentine's Day where it is really meant for your sweetheart. I like to and get my kids little boxes of candy, a Valentine's Day card and a book. I like to make breakfast fun by doing pink heart shaped pancakes and pink milk. If they have school that day I get their lunch all Valentine's Dayed up. I like to take advantage of that day and do all the things I love to do for them, but don't have time to always with my busy schedule.
I don't have time to make their lunches cute with little animals like some moms do every morning. I don't have time to make breakfast fun each morning, but on holidays I can do it, and the kids love it.
This year the kids are going to have a fun surprise, the Baskin-Robbins Teddy Bear Cake! He is currently in hiding in my freezer to surprise my kids! Look how totally adorable he is! I think the kids are going to LOVE this Baskin-Robbins Teddy Bear Cake as an extra special treat this year:)
Baskin-Robbins Teddy Bear Cake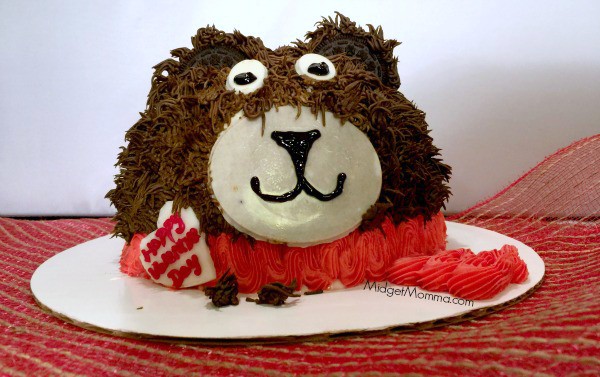 At Baskin-Robbins you can get the cake just how you want it! Each cake can be customized with one of up to 16 Baskin-Robbins ice cream flavors like Mint Chocolate Chip, Jamoca® Almond Fudge or OREO® Cookies 'n Cream, and one of two cake varieties, Chocolate or Vanilla. I went with Vanilla cake and OREO® Cookies 'n Cream ice cream for my Baskin-Robbins Teddy Bear Cake!
What is also great about Baskin-Robbins is they help the busy mom a lot with their online ice cream cake ordering! You just head on over here and order your cake with the customization that you want, and then you can have it ready as soon as 24 hours later!
Plus you can have any message that you want to on the white chocolate heart that is on the side of the cake 🙂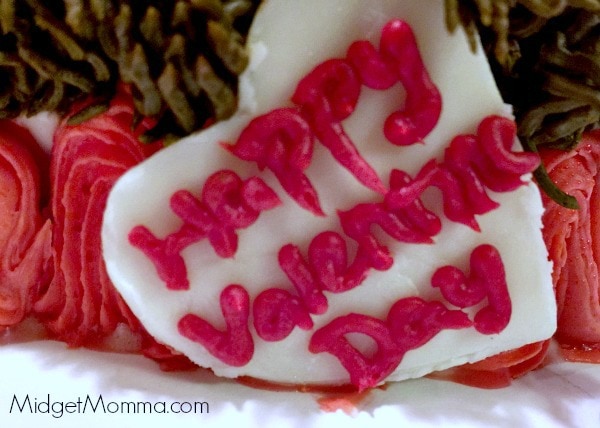 I am excited to share this dessert with my kids on Valentine's Day! It is going to be the perfect dessert, as they all love ice cream and they all love cake and this has both!
Baskin-Robbins has nearly 2,500 shops in the United States, you can find your local location here.