Celebrating Mom is fun, I don't say that just because I am a Mom but because I am a daughter as well and I loved Mother's Day to celebrate my Mom. Being a Mom myself just adds to the fun that we get to have that day. My perfect Mother's Day is spending it with my kids, Tom and my parents. Everyone who makes Mother's Day special for me including my Mom since it is her day too!
To celebrate Mom you don't have to go crazy, just make it fun, show her you love her and if you can spend the day or part of the day with her. I am not one for wanting crazy big gifts for Mother's Day I just want to spend it with my family 🙂
This Mother's Day you can grab a Baskin-Robbins's Ice Cream Cake and with the beautiful designs they have just for Mother's Day this year not only will it be tasty but pretty too!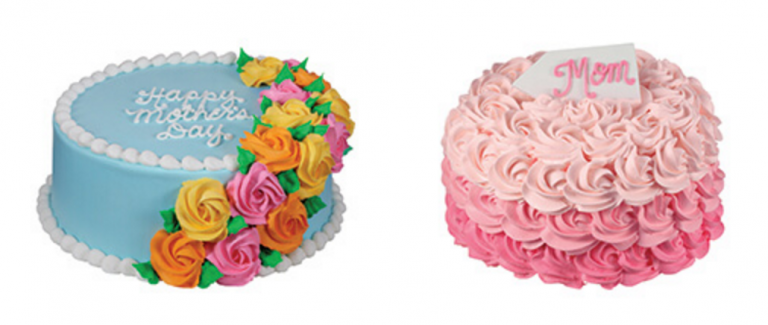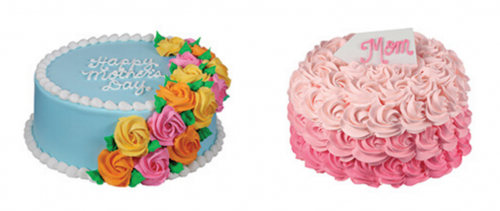 There are two different cakes that are just for Mother's Day!
Elegant Rosette Cake: This new design is blossoming in sweetness with a cascading bouquet of flowers adorning a delicious and elegant ice cream cake.
Pink Rosette Cake: Customize this trendy, ombre-inspired design with mom's favorite flavor and write a special message on the white dipping chocolate plaque.
Plus each cake can be customized with one of up to 16 Baskin-Robbins ice cream flavors like Mint Chocolate Chip, Jamoca® Almond Fudge or OREO® Cookies 'n Cream, or the flavor of the month for May;Mom's Makin' Cookies™. Plus pick one of two cake varieties, Chocolate or Vanilla. I am a chocolate lover 😉 But I would pick whatever one is Mom's Favorite!
The Flavor of the Month: Mom's Makin' Cookies sounds AMAZING! It features brown sugar flavored ice cream with chocolate chip cookie pieces, chocolate flavored chips, and a cookie dough batter flavored ribbon
Plus Baskin-Robbins makes it super easy to order too! Just head on over here and place your order online and then pick up your Baskin-Robbins Ice Cream cake for Mother's Day in your local store. But make sure you plan ahead a little because you need 24 hours for them to custom make your cake. BUT if you are running on last minute plans, they do have premade ones that you can pick up in store as well!
Disclosure: This post is sponsored by Baskin-Robbins in conjunction with Blog Meets Brand and I have been compensated for my participation. All opinions are my own