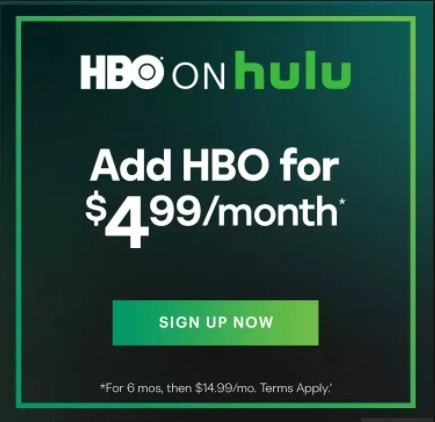 Be ready for Jon Snow! Get Hulu + HBO for $13 a month!
Are you ready to cut the cord on Cable? You won't miss your shows and you save a BUNDLE!
Right now when you sign up for Hulu you can get HBO for $4.99 and pay only $13 a month for both!
We cut the cord a while ago using streming instead; Good news is that everyone survived!
Join the newsletter
Subscribe to get our latest content by email.