I participated in an Influencer Activation Program on behalf ofMom Central Consulting for the Beef Checkoff. I received products to facilitate this review and a promotional item to thank me for participating."  
In my house there are two different types of meat that are most common at dinner time, chicken and beef with beef being the top choice because of the many different cuts of meat and the many different ways to prepare it. Having a meal with out meat doesn't happen very often in our house, what can I say we are meat lovers 🙂
If you are looking for more beef recipes make sure you also check out the great collection that beef its whats for dinner has 🙂 You can also find all the beef recipes that I have made and posted here.
We have a few favorites in our house, but the top 3 are steaks on the grill, tacos and shepherd's pie!
Quick and Easy Shepard's Pie Ingredients:
1 Bag Ore Ida Tater Tots
1 bag frozen mixed Veggies or 3 cans of your favorite veggies
1 can cream of mushroom soup or cheddar soup (depends on my mood to what I use)
1 pound hamburger meat
2 packs instant mash potatoes (2 of the smaller packets) or you can use homemade
1 bag shredded cheddar cheese
Get the full recipe instructions here

Beef has a lot of nutritional value, along with the ease of cooking and so many different ways to cook it. Being informed on how to pick your cut of meat for using beef for steaks on the grill, roasts in the crockpot or the oven, ribs and more is important. You want to make sure you are getting the right cuts for the things you are wanting to make and that you are preparing them the right way 🙂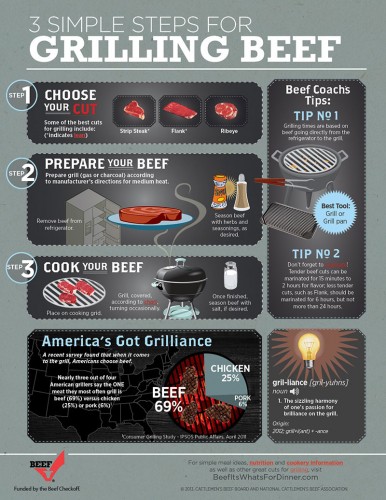 What is your favorite beef meal to make for dinner?
"I participated in an Influencer Activation Program on behalf ofMom Central Consulting for the Beef Checkoff for Cats. I received products to facilitate this review and a promotional item to thank me for participating."