A Beer Lovers Flower Arrangement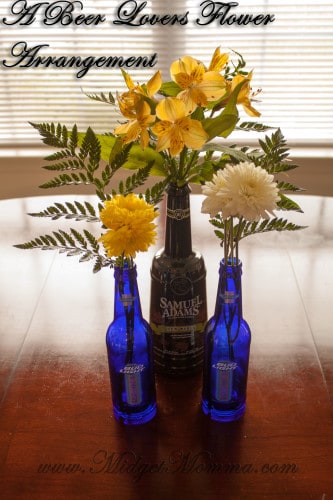 (You can add a note for like facebook saying this is a great Father's Day gift idea)
My friends husband is the type of guy who loves getting flowers, while my husband thought that was weird. I wanted to figure out a way my husband would like to get flowers. His favorite hobby is to make and drink beer. He left one of his beer bottles next to my flowers and it hit me why don't I try to make him a flower arrangement using his favorite beer bottles. This flower arrangement is great for all beer lovers not just husbands.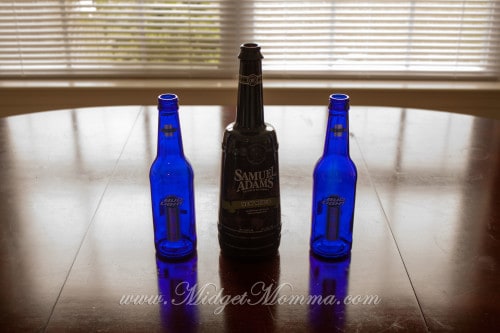 Start off with three of their favorite beer bottles. Wash them out very well and fill them up with cold water.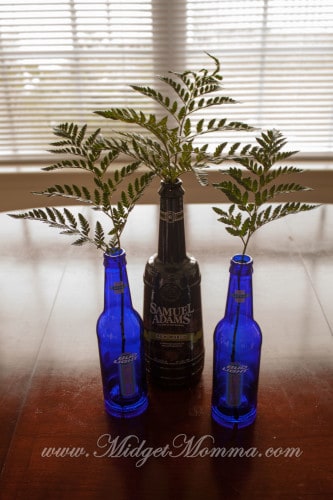 Cut your flowers under running water at an angle. Add a lot of green fillers to the bottles. Than add flowers of your chose. I love sticking with golden tones to match with the beer.