How awesome would it be to have a job that part of your work was going to Scotland and seeing everything that there is to see and learn about? That is just what the Pixar Staff did when working on Brave. In order to know just what they needed to have to get the setting just right they took a trip to see every thing that they could in Scotland. I really love the feel of the scenery in the 30 minutes of Brave that I have seen so far, it really does make you feel as if you have bee swept away to Scotland and you are watching it all unfold.
The Castle originated from a castle that they saw while in Scotland, well to an extent I should say because it is not identicle to the castle they took pictures of but its where they did their research as to what the castle should look like.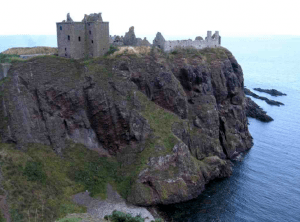 After doing research for what castles look like in Scotland then came drawing sketches of what they wanted the castle in the movie to look like. Along with using pictures and drawing the castle they made a sculpture of the castle they wanted to have in the movie. You can see below the rest f the progression from taking the castles they looked at in real life, to being in an animated movie.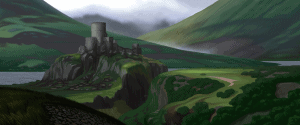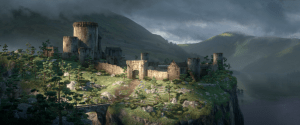 Another part that is not to be over looked is the standing stones you see in the movie. This is where the Father met the "monster" for the first time that took his leg and where from the clips we have seen so far that more important events are going to happen.
Standing Stones are really tall stones that you find in Scotland. As with making the castle they took pictures of the stones that they saw and then made them their own to fit in with the movies them. Here is the picture of the actual stones in Scotland, a sketch (one of the many that were done) and what we see in the movie.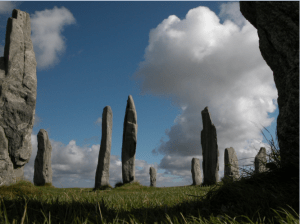 Then there are the woods, Scotland woods are not like what we see here in the United States, and far from what you see in the Pocono Mountains. In the poconos we have leaves making up a lot of our woods but in Scotland there is very thick grass and plants.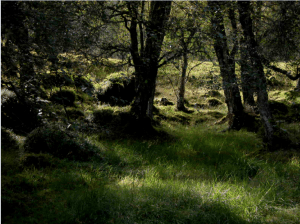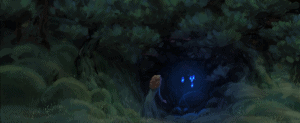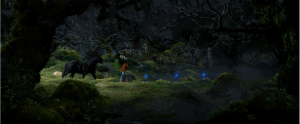 I hope you are all enjoying this fun look into the making of Brave, a part of movies that we all normally do not get to see and I think it is exciting to get an inside look on how a movie like this is made! You can find more inside scoop of the new Disney/Pixar Movie Brave here.
Brave Comes to Theaters on June 22, will your fate take you there?
Disclaimer: I was provided an all expenses paid trip press trip from Disney/Pixar. All opinions are 100% my own!
This post may contain affiliate links. Please read my disclosure policy here