If you are a fan of the Disney show Jessie then you are going to love the new spin off show, BUNK'D, which brings the characters we all know and love to another adventure. This time the kids are leaving the city and they are off to camp! When I was in California I got to go Behind the scenes of Disney Channel's BUNK'D and now I get to share the exciting secrets with you!
This new series premieres immediately following the highly anticipated Disney Channel Original Movie "Descendants", which I can not spill the beans yet on that movie but I can say you don't want to miss it!
Behind the scenes of Disney Channel Show BUNK'D
What is quite interesting about the Disney Channel BUNK'D set is that it is all indoors! When looking at the set portion that is the outside part of camp, like the park area it totally looks real and like it is real grass and real trees but it isn't! I thought that was pretty awesome!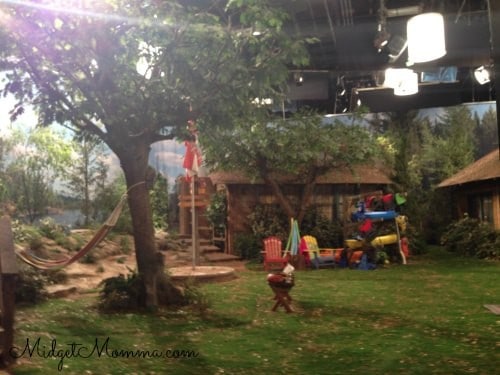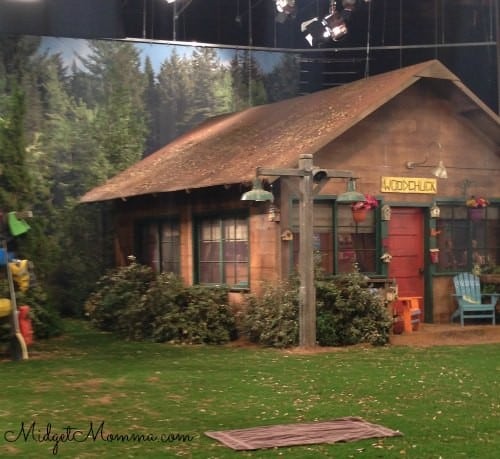 After hanging out with the cast and talking to them I have a feeling I could handle this type of camping and possibly pass as a camper, what do you think? I wonder if they would let me spend a night at camp 😉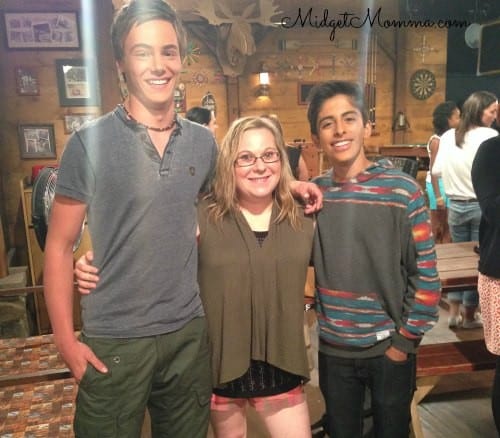 The excitement of us coming to talk to them and learn about their new show was felt as soon as we walked on to the set. Quite amazing considering they are all still kids. And if you know me even a little bit you know that I am a firm believer in kids being kids and you can totally tell that while professional they are still kids, they enjoy having fun and for them part of the fun is their acting!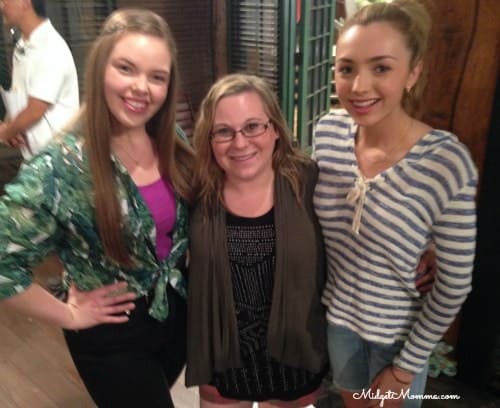 Talking to all of them was so easy, they were all super nice, they asked about the kids and you could tell they were all genuinely excited to hear that my kids loved watching Jessie. In the picture with Skai Jackson I was super impressed with the other 2 kids we met.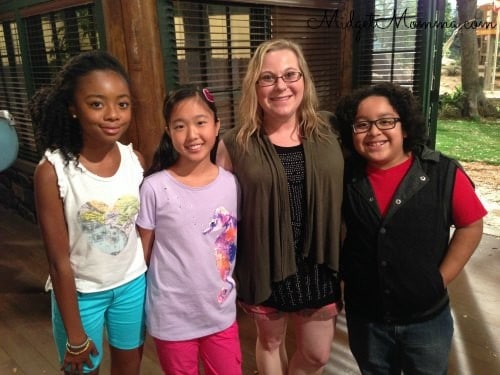 Both of them were amazing and I learned that this was their FIRST show (and really first time being on TV because they had never done commercials or anything either), this was their FIRST set of interviews and they ROCKED them! I couldn't resist when this adorable 9 year old boy wanted to take a silly face selfie, while trying to calm his nerves for his first set of one liners ever! He has a TON of spunk and I can see him going far in his acting career!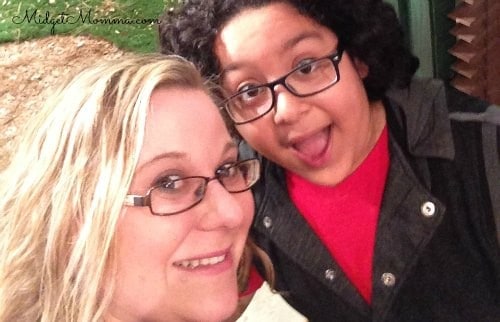 Disney Channel's BUNK'D airs on July 31, 2015 after the Disney Descendants Movie so make sure you tune in! From everything the cast said, they have had a TON of fun doing this show and they are all super excited!
AND Here is a special message from Karan Brar himself just for all of you MidgetMomma Readers!


Disclaimer: I was invited to an all expenses paid press trip with Disney for the Marvel ANT-MAN Movie, and behind the scenes of select Disney Channel Shows. All opinions are 100% my own.