Back in June I took a trip out to LA and part of my trip was taking a visit to the set of the popular television show Liv and Maddie. While there we had the change to chat with the Liv And Maddie Cast and I was able to get some really awesome information and secrets about the series Liv And Maddie. My kids were excited to find out all the information I learned as this is their favorite Disney Channel show. I can finally spill the beans on what I did while I was there and give you all some Behind the Scenes of Liv and Maddie!
While there I got to meet the producer, John D. Beck who is super nice, I had talked to him on twitter before going and was excited to meet him face to face when we got there!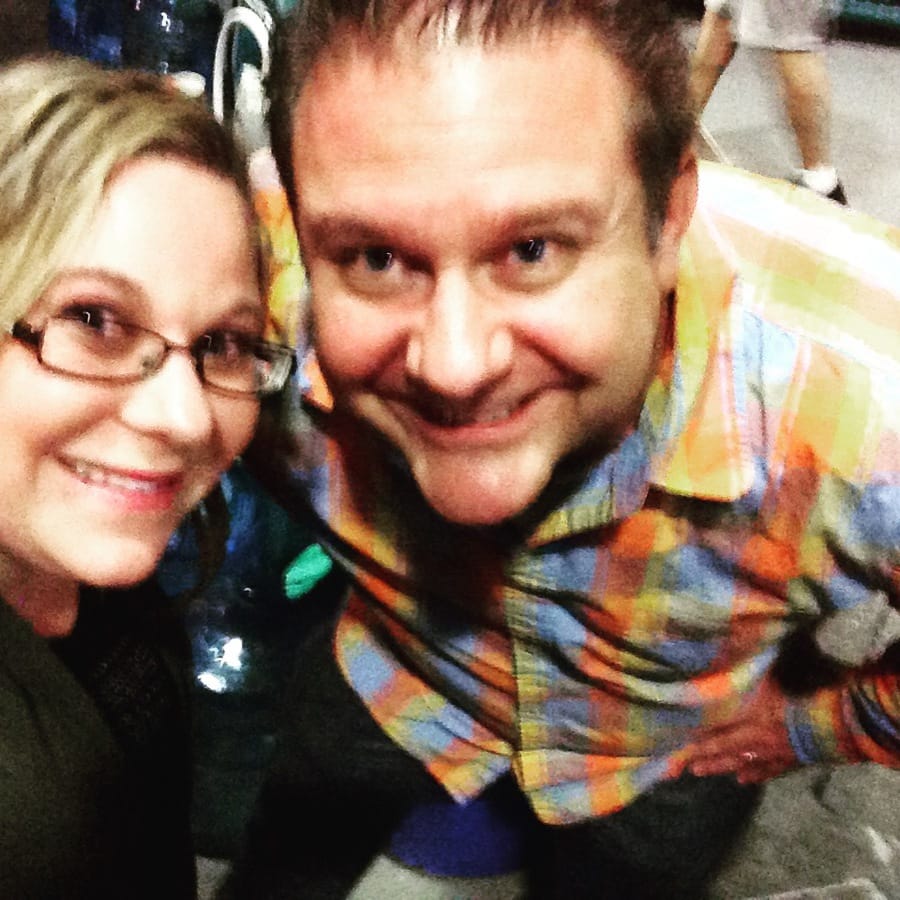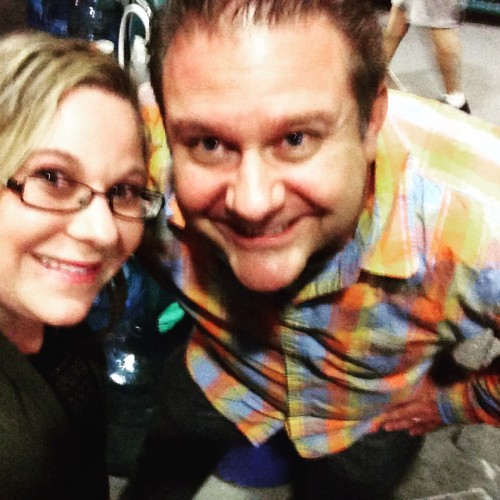 When we first arrived to the set they were doing a run thru of an episode so we were able to see a few minutes of that, including star Dove Cameron. Following that fun we got to talk to the cast of Liv and Maddie!
Talking to the Liv And Maddie Cast was fun, you could tell they really enjoy working together and making the show together. It was more like they were a family and not coworkers with the playful banter and laughter that came from them all while we were talking to them. While there and talking to them I learned 5 secrets of Liv and Maddie that I thought I would share with you 🙂
5 Secrets from the Liv And Maddie Cast:
1. Originally the show was not about twins, that came later on after the idea of the show started.
2. The rest of the cast still gets confused at times as to which character, Liv or Maddie, Dove Cameron is playing. However she doesn't 🙂
3. It takes 2 hours for Dove Cameron to switch from being the Liv character or the Maddie Character to the other one.
4. It takes 2 days to shoot a full Episode of Liv and Maddie. When they started shooting the show it took 2 weeks to film one episode!
5. The outside backyard scenes are done on the set which is inside a building and not actually outside like you think it is.
I also got a few minutes to talk to Dove Cameron myself. Dove was a sweetheart, super nice and made a video saying hello to my kids for me (which they have watched more times then I can count) and took a selfie with me! You can tell she really loves her job and she really does love to make her fans happy. She was genuinely excited asking if the kids watched the show and you could easily tell that hearing that "Liv and Maddie" was their favorite Disney show made her happy.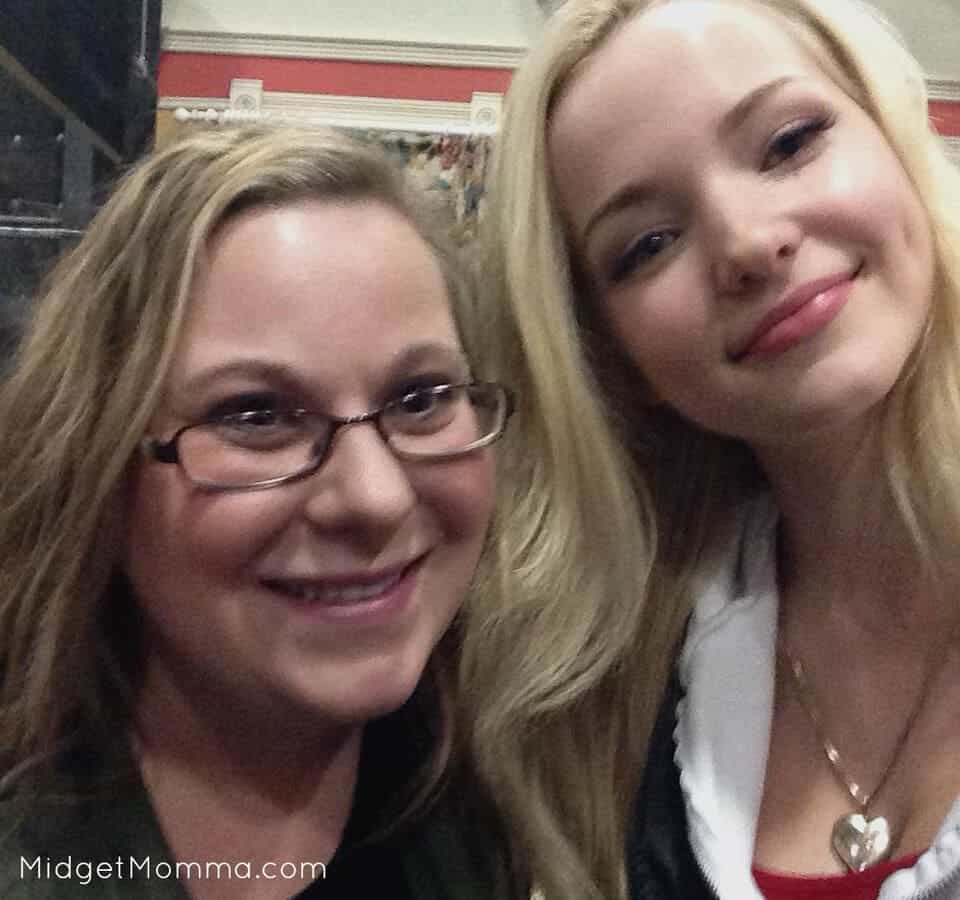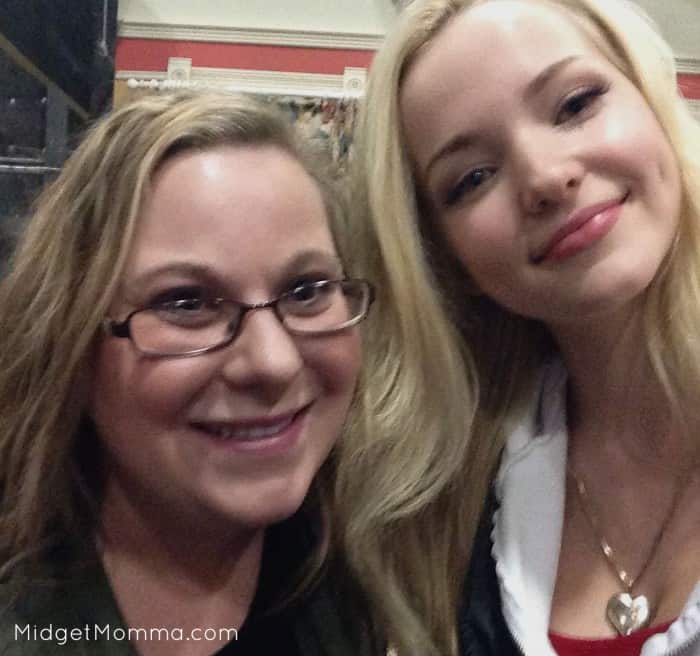 Behind the Scenes of Liv and Maddie
I even have some sneak Peak pictures at the newest Episode "SPARF-A-Rooney" for you to see 🙂 The kids and I are so excited for the newest episode to air! This episode of "Liv and Maddie" airs Sunday, August 16 (9:00 PM – 9:30 PM ET/PT), on Disney Channel. The kids and I will be watching with a big bowl of popcorn!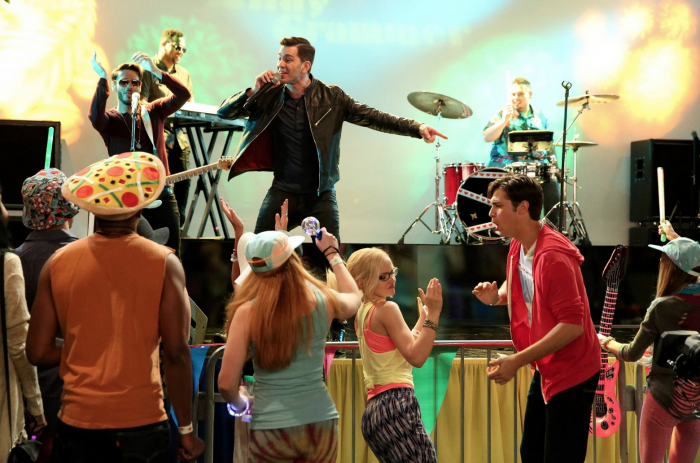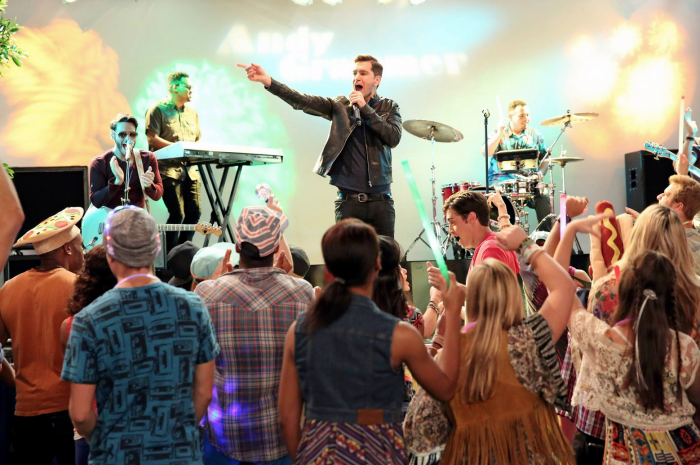 Photo Credit: LIV AND MADDIE – "SPARF-A-Rooney" – Maddie and Diggie try to "out-fun" each other at a local music festival as Liv tries to help Andie get over her breakup. (Disney Channel/Adam Taylor)
Liv and Maddie is a show that we all enjoy in our house, it is one that we can sit down and watch as a family and all of us enjoy it. Being able to go behind the scenes and share with you these secrets and a glimpse of what the behind the scenes are for a show I know many of you watch at home was something that I am really happy I was able to bring to you guys. I hope you enjoyed the secrets as much as I did learning them to share them with you 🙂
Disclaimer: I was invited to an all expenses paid press trip with Disney for the Marvel ANT-MAN Movie, and behind the scenes of select Disney Channel Shows to cover this interview with the Liv And Maddie Cast. All opinions are 100% my own.